Janine Dixon, Economist at Centre of Policy Studies, Victoria University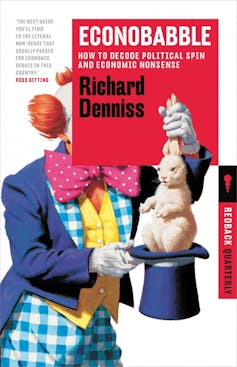 In his 2016 book Richard Denniss calls out politicians and vested interests for using "econobabble" – which he defines as "incomprehensible economic jargon and apparently simple words that have been stripped of their normal meanings" – to conceal simple truths from the public. Econobabble was published at the beginning of 2016, but it almost feels as though Denniss knew in advance that "post-truth" would be voted the Oxford Dictionaries 2016 word of the year.
The book teems with examples of econobabble that are both entertaining, because of the way Denniss describes them, and infuriating, because the consequences are so devastating. The discussion of the Adani coal mine, which continues to this day, is particularly enlightening.
Economists themselves are not immune from criticism. As an economic modeller, I was particularly interested in the chapter on economic modelling. In this chapter, continuing with the main themes of the book, Denniss promotes simplicity and openness in the way economic issues should be communicated to the wider community – and I can only agree!
---
Gigi Foster, Associate Professor, School of Economics, UNSW Australia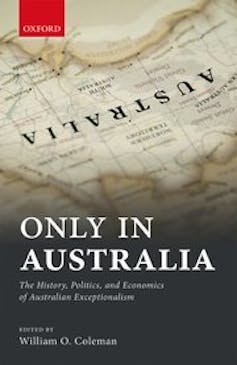 Back in September I had the unique experience of attending the Sydney launch of William Coleman's new edited volume, "Only in Australia" (OUP 2016). I like William and I bought his book mainly out of curiosity and a desire to be entertained.
As an Aussie-loving Yankee transplant who for professional reasons is supposed to have at least a passing familiarity with Australian political and economic history, I have found "Only in Australia" to be enlightening, reaffirming, and most definitely amusing. The enlightenment has been in regard to umpteen little facts and interpretations about Australia's history as a nation.
Did you know, for example, that in the mid-1800's, "public schooling in NSW was not as exclusive of religion as Victoria but was still, at its core, secular" (from the chapter by Greg Melleuish and Stephen A. Chavura)? Or that "from the 1850s, Australian governments have been responsible for the financing, construction, and operation of railways - urban, suburban, and rural…[while] in other countries, extensive government railways were initiated later than the 1850s, often beginning with the nationalization of substantial private rail lines or networks" (from the chapter by Jonathan Pincus)? These types of titbits have filled in some of my sometimes patchy understanding of the how and why of modern Australia.
The reaffirmation has mainly been of my impressions of Australian culture. The book itself is a testament to that culture: not a single of the 15 chapters is written or co-written by a woman, and the entire enterprise has a clubbish old-boysy feel to it. That said, as a constant whinger about the Australian cultural cringe, I felt my heart buoyed by many observations rejecting European and particularly British derivations of Australian institutions - both formal and informal. Many of my own observations about those institutions were also confirmed as I turned the pages, such as the observation that "no other significant comparator country has tribunal-determined wages to the extent that Australia does " (from Phil Lewis's chapter) and the "absence of domestic corporate strength and financing" of Australian agribusiness (from Nick Carter's chapter).
I didn't always agree with the ideological packaging sometimes wrapping the text, and of course the book was far too expensive for reasons we all know too well, but I still enjoyed reading "Only in Australia".
---
Ross Guest, Professor of Economics and National Senior Teaching Fellow, Griffith University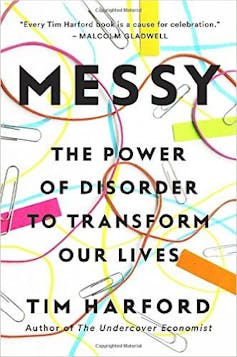 Tim Harford is one of the best economics writers for a general audience that I have ever read. He shows how economics is everywhere and relevant to our lives in many ways. And he is very entertaining. Besides, this latest book appeals to me because it gives me hope that all of the disorder in my own life might actually be a good thing.
---
Tim Harcourt, J.W. Nevile Fellow in Economics, UNSW Australia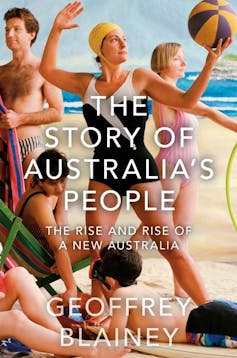 Last year I read Geoffrey Blainey 's history of Indigenous Australia, titled The Story of Australia's People, subtitled The Rise and Fall of Ancient Australia.
It got me thinking that Australia is 50,000 years old not 230. Geoffrey Blainey tells us, as only he can, the amazing stories of Indigenous history and innovation
This year I am reading the Blainey sequel "The Story of Australia's people" subtitled The Rise and Rise of a New Australia which takes Australia from the Gold Rush to the present day. Blainey has a unique way of looking at Australia and the world and a unique way of re-looking at it. As he says himself, he has revised a lot of his thinking on Indigenous Australia since his early work The Triumph of the Nomads, written in 1975. He is the master of the historical narrative, a natural born story teller whose words "literally fly off the page". He is always a pleasure to read regardless of whether you share his view of Australian life.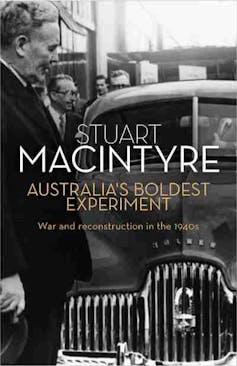 Another book I'll be reading, as a self-confessed Australian history junkie, is Stuart McIntyre's Australia's Boldest Experiment about the national building efforts of post-war reconstruction in the 1940s. Think of the Snowy Mountains scheme, the Holden car, CSIRO, the ANU, the expansion of the post-migration scheme, all coming out of that innovative policy work undertaken by the war time Curtin-Chifley Labor government and into the long economic boom that Australia enjoyed from the 1950s to the 1970s. The role of the influential economic advisers of the era such as HC Nugget Coombs, JG Crawford and others (known as "The Seven Dwarfs" although no one knows who Snow White was!) is examined in detail by McIntyre. As my own grandfather was an adviser to Prime Minister and Treasurer Ben Chifley in the war years, I am fascinated to see what one of Australia's most distinguished social historians has to say.
---
Rodney Maddock, Vice Chancellor's Fellow at Victoria University and Adjunct Professor of Economics, Monash University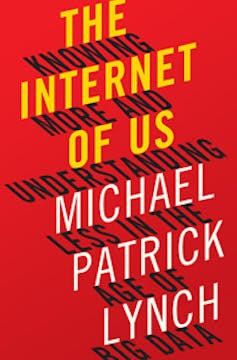 My book of the year is The Internet of Us: Knowing More and Understanding Less in the Age of Big Data by Michael P. Lynch. This is quite philosophical work, reflecting on the ways in which we will change and are changing in response to the internet. It explores all the ideas and concerns you would expect and is somewhat pessimistic as is clear from the title. What Lynch underplays is the way in which consideration and debate can and do take place on the web, so that it can assist in active development of knowledge rather than just consumption of facts. A thoughtful read.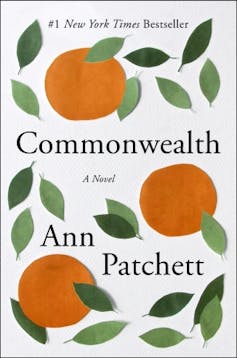 My novel of the year is Commonwealth by Ann Patchett which I think is her best book since Bel Canto. It is a multigenerational family novel, but written with a light touch and lots of insights into how families function. It is another thoughtful book and one which deserves to be read with time for reflection on its shape and character.
---
Beth Webster, Director, Centre for Transformative Innovation, Swinburne University of Technology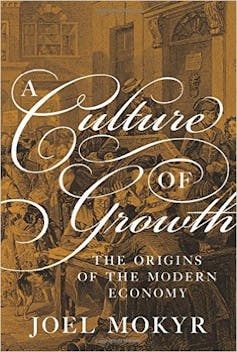 Joel Mokyr is a smooth read - packed with anecdotes, facts and stories about our economic origins that will surprise even the most crusty scholar. In A Culture of Growth: The Origins of the Modern Economy, Mokyr highlights the persistent fundamentals that are still very much in operation today in the economy. He makes us wonder why no-one studies economic history any more. Are we raising new generations of number crunchers who only have a superficial understanding of data?