We are now about half way through the first season of Marvel's Agents of S.H.I.E.L.D, the much-hyped TV spin off from the enormously successful 2012 superhero blockbuster, The Avengers. The honeymoon is over and it's time to start drafting a report card.
The real test was whether this show could develop its own identity while staying true to the comic book universe it inhabits. At the half-time mark, it is running out of time to achieve that.
The show was talk of the web for months before it premiered on ABC in the United States on September 24, thanks largely to the involvement of Joss Whedon (creator of cult classic Buffy the Vampire Slayer, writer-director of The Avengers film and co-writer of Toy Story). His brother Jed Whedon, and Jed's partner Maurissa Tancharoen, are also co-creators of Agents of S.H.I.E.L.D.
Sharing the same fictional universe as The Avengers movie – a world inhibited by superheroes like Iron Man, Thor, Captain America, The Hulk and a shadowy government agency called S.H.I.E.L.D – the series is a part of the Marvel Cinematic Universe.
As part of a multi-billion dollar franchise and Marvel's first foray into episodic television, the show's challenge was to integrate with Marvel's cinematic universe, while still developing its own identity.
Most critics and fans have concluded this has not yet happened.
Less flying, more spying
The S.H.I.E.L.D. storyline takes place after The Avengers movie and centres on the secretive Strategic Homeland Intervention Enforcement and Logistics Division (S.H.I.E.L.D), made up of spies who keep the peace.
It was natural for viewers to expect that the show's primary genre would be superhero. Yet the show is not a superhero series; Marvel superhero characters are not there, although a few of them might drop in on the show in the future. Episodes are based on investigations conducted by S.H.I.E.L.D. agents using their hi-tech gadgets and technology.
The Whedon factor
On paper, Marvel and ABC execs might have thought (or more likely, hoped) that a TV show based on a hit movie, with Whedon as the show's executive producer, would have increased the odds the show would be a success.
But having Whedon in charge is no guarantee of success. Whedon's space western Firefly (2002) was cancelled early; called one of science fiction's most influential failures, it became a cult hit after being released on DVD.
Firefly's 2005 follow up movie Serenity received critical acclaim but performed very poorly at the box office. Firefly was followed by the low rating TV series Dollhouse (2009 – 2010).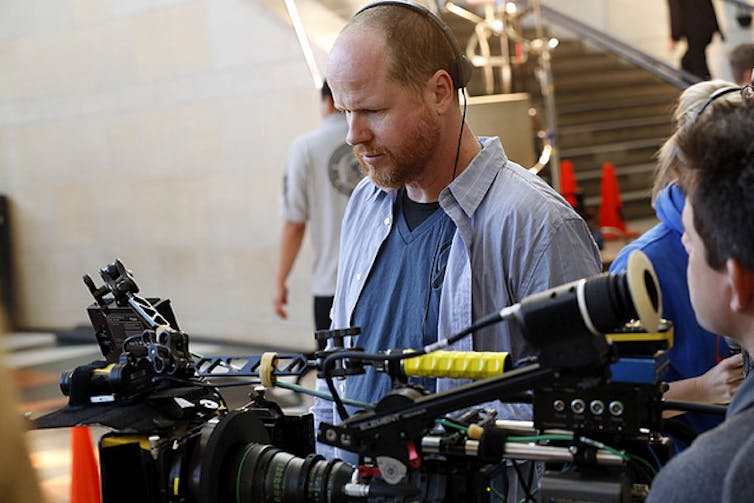 Perhaps too much of an investment has been made in Joss Whedon the television "auteur showrunner".
Showrunners, traditionally the creators or co-creators of TV shows, are often credited as executive producers or supervising producers; they hire and fire writers, develop story lines, write scripts, and do much more.
According to auteur theory (developed by French film critics), the director of a film imprints his or her unique personal creative vision on a film, and therefore can be considered to be the "author" of that film ("auteur" is the French word for "author"). A famous Hollywood auteur director, for example, is Alfred Hitchcock.
Most typical American TV series have different directors, scriptwriters, and producers for each episode. Auteur showrunners could be called the creative visionaries behind the show (Chris Carter of The X-Files is one example).
It was Whedon's personal vision, especially on shows like Buffy, that made him a favourite with fans. This vision might not match with the hard-nosed business-centred decisions of TV studio execs looking for commercial success.
On the other hand, the success of The Avengers movie shows Whedon can deliver and make conventional high-spectacle genre. But television is a different from film; for one thing, TV shows tend to pay more attention to developing characters and their individual personalities.
Whedon's fans have come to expect quirky and eccentric characters in his shows but these kinds of unique characters have yet to emerge in S.H.I.E.L.D.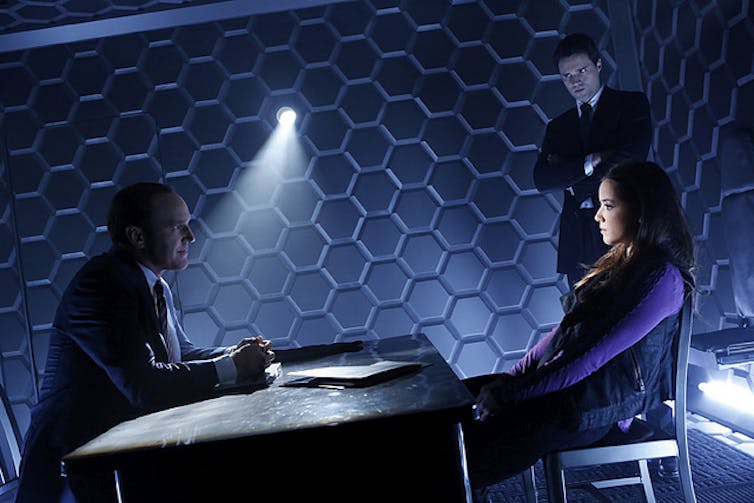 Superviewers, super opinons
A complication for S.H.I.E.L.D. is the rise of the superviewer.
First identified in The New York Times, superviewers are engaged, vocal, and online; they're a mix of professional critics and opinionated amateurs who watch, discuss, and dissect their favorite shows. Superviewers can't make or break a show but they can keep a show buzzing.
Superviewers were and still are expecting a great deal S.H.I.E.L.D. but the show is not delivering.
Jeph Loeb, Marvel's top TV executive, is aware that the show has to appeal to two mismatched audiences: male fans of Marvel's superheroes and and the largely female demographic that watches mainstream American network television.
Marvel may already be hedging its bets about committing to network TV by moving into a video-on-demand superhero mini-series in association with Netflix.
S.H.I.E.L.D.'s ratings are falling; perhaps this is the beginning of the end.