The Assad regime has inched closer to winning the Syrian conflict during 2018. With Russian and Iranian support, the regime has reestablished strong and authoritarian rule, at least outside the deescalation zones where its remit is still curtailed.
With a new UN envoy to Syria now taking office and the EU confirming it will host another donor conference for the country early in 2019 – designed to mobilise humanitarian aid and other assistance from the international community – there is currently much debate about a new phase of European strategy. But at best, European influence in Syria will in future be modest and indirect.
The Assad regime's ascendancy has certainly pushed the EU and European governments onto the back foot. The formal EU line is that the removal of its sanctions against Syria and any offer of so-called reconstruction aid will depend on the Assad regime agreeing to an inclusive political process. And so, as the regime for now refuses to contemplate any such process and has in fact moved to ensure that only regime supporters get access to external funding, the EU has not offered reconstruction aid.
If the regime really does regain full control and the EU withholds reconstruction aid, European influence over Syria's future looks like it will be minimal. The EU has largely absented itself from the latest phase of diplomacy. It was not European but Turkish military and diplomatic weight that got Russian President Vladimir Putin and Syria's Bashar al-Assad to agree to a buffer zone around the last opposition hold out in Idlib province and to suspend a military assault. The EU has failed to achieve anything as tangible.
Against this background, European governments have been closing or scaling back many of their projects on the ground in Syria. Some experts doubt that there is any value in donors continuing with local aid programmes. The regime has disbanded many of the European-funded opposition local councils and civil society organisations. Jihadists have taken control of the Idlib government, prompting European donors either to cease funding or refocus on the area in and around Raqqa to the east. A lot more funding is now coming in from non-Western donors for the various strands of the opposition than from European sources.
Still relevant?
That said, many in the EU are adjusting to the fluctuating conditions on the ground and trying to retain some presence – albeit around a set of slimmed down objectives.
Many European diplomats do not entirely accept the premise that the conflict is definitively over. They express doubt that the regime can effectively hold and exert long-term power over many parts of the country. They attach importance to the US's recent re-engagement and suggest this may increase the prospect of two areas – one in the north-east around Raqqa, the other in Idlib province – retaining some autonomy from the Assad regime.
Indeed, the conflict may not so much be over as changing shape. Some policymakers hope that the aid projects the EU has been operating for many years in what were opposition-held areas might be kept going in some form. Syrian opposition figures in exile are pressing hard for such a continuation.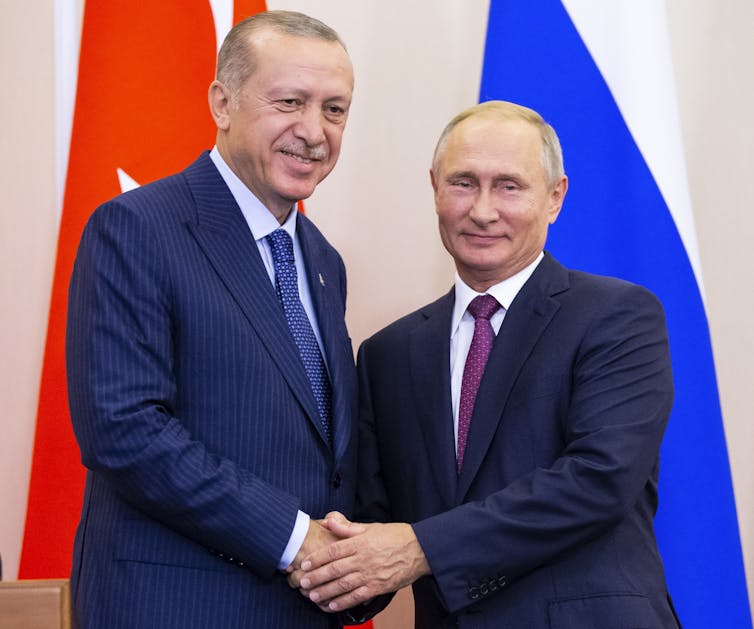 EU policymakers are also set to support new efforts in the north-east around Raqqa, to help restart some kind of normal life and local governance – and also address concerns over Kurdish governing structures increasingly excluding the Arab population. With permissive security conditions, EU engagement may still be able to help carve out areas partially independent from the regime, diplomats believe.
Many EU policymakers point to an even stronger humanitarian obligation to help ordinary Syrian citizens. They also stress that basic humanitarian aid is necessary to ward off another mass exodus of Syrians into Europe. While donors like the UK have withdrawn from supporting local projects with opposition forces, they are setting funds aside for humanitarian relief.
Moreover, it is not entirely certain that all European funders will stand completely aside from reconstruction aid. Some argue that even minor, symbolic concessions by the regime would suffice for more European funding to flow. The EU is indeed looking at the possibility of channelling support through the UN and World Bank.
The recent summit on Syria between the Turkish, Russian, French and German leaders may be a sign of things to come. German chancellor, Angela Merkel, and French president, Emmanuel Macron, both participated as they were keen to keep a place at the diplomatic top table.
Although the leaders called for a new Syrian constitution and elections in 2019, this was largely formulaic. The impression was of France and Germany signing up to an agenda already set by Turkey and Russia, and also doing so without coordination with their EU partners. They were clearly more focused on keeping the Idlib arrangements alive to prevent more migration to Europe and talking about the return of refugees, than making any realistic plans or policy interventions for an inclusive settlement in Syria.
Indirect leverage
Events relating to the Syria conflict in 2018 have left the EU and member states marginalised. Whether the EU and its member states are definitively "out of the game" is hard to determine at this stage, but European leverage will be more indirect in the future. The unmet challenge of European donors is to link their support on the ground to a political strategy for the conflict.
Even this more modest ambition will require degrees of resolve and unity not currently forthcoming from European governments. It may also require some fairly fundamental rethinking of EU foreign policy. The war's evolution leaves the EU's supposedly driving concept of "resilience", for example, somewhat stranded. After all, if resilience is the ability of a regime to absorb shocks and return to an existing state, it is the very thing that the Assad regime appears to have excelled at. Europe needs to rethink its priorities fast.