I don't know what I did, but I got a message from them saying that I could no longer use Uber to pick up passengers. They reckon I didn't turn up to a job, but I was just late because I picked up another fare along the way (Sydney Taxi Driver, March 17, 2014).
The way we are catching taxis is changing, and mobile apps such as ingogo, Uber and goCatch are driving the changes. The new taxi apps work to combat the inconsistencies of the taxi industry and bypass the centralised process of booking and paying.
Research in the United States suggests apps make the taxi industry more efficient. But the NSW government announced yesterday that it plans to regulate this "cowboy" industry. Drivers and passengers are shaking their heads, wondering what ridesharing regulation will involve.
Creative economy success stories
The two Australian entrepreneurs who established goCatch, Ned Moorfield and Andrew Campbell, did so when they twigged to problems with centralised booking and payment for cabs. In 2011 they received a A$250,000 innovation grant from the NSW Government for innovative mobile phone projects to help develop goCatch.
They partnered with Microsoft, Nokia, Blackberry, NSW Taxi Drivers Association, PayPal and Google and in October 2012 they launched goCatch. Some 16,000 of Australia's 70,000 taxi drivers are now signed up to the service, a number that is still increasing.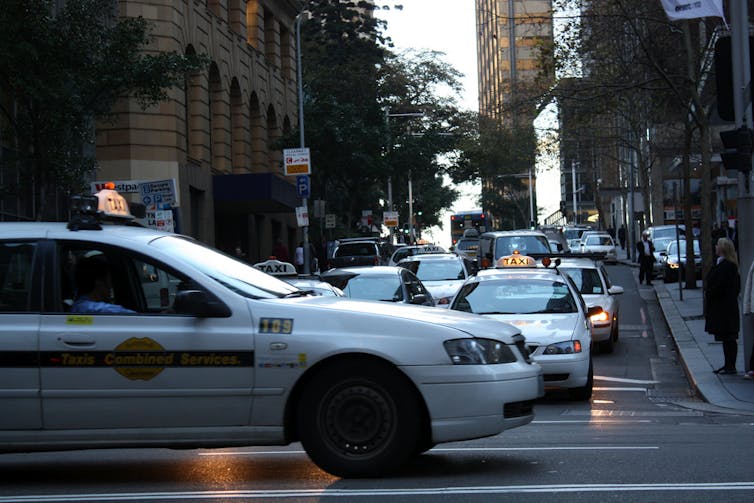 The application enables passengers to broadcast their request to nearby taxis via their geo-located position. The passenger monitors how many drivers have seen the job. If the request is not accepted because of high demand or location, the passenger can offer the driver a tip as an incentive.
When the job has been accepted, both passenger and driver can see each other's location on a real-time map, and can directly communicate via their shared phone numbers. The passenger has the option to finalise payment via PayPal, and when the journey is complete, both driver and passenger rate the transaction. goCatch takes a fee to facilitate the service.
Recently, James Packer, SEEK co-founder Paul Bassat, along with members of the Limberman and Kahlbetzer families, invested A$3 million into the goCatch service. This investment not only strengthens goCatch's market share, it also indicates a market shift.
Users benefit from a self-regulating service that operates across the existing transportation infrastructure. Apps work much more efficiently than the heavily regulated, inefficient centralised offering, that is, calling for a cab.
This, of course, contradicts the role of the existing taxi councils and peak body, which have lobbied to restrict and regulate ridesharing apps.
The Australian Taxi Industry Association
The taxi industry is a highly centralised sector of the public transport industry. In Australia alone there are 20,658 taxis performing more than 172 million jobs each year, and moving more than 283 million passengers. This adds up to approximately A$3.94 billion revenue.
Of those jobs, Moorfield and Campbell claim that as many as 20,000 transactions are missed by either taxis failing to arrive or passengers disappearing.
In the recent Taxi Industry Inquiry presided over by former ACCC chair Allan Fels, it was revealed that the taxi industry should be concentrating its efforts on improving services for people with disabilities, as well as driver quality, taxi availability, safety, fare structure, booking services, and taxi availability.
The inquiry also concluded that "the existing regulatory regime governing taxis … is overly complex and prescriptive, and imposes unnecessary costs on the industry".
The Australian Taxi Industry consists of one federal peak body, the Australian Taxi Industry Association (ATIA), with a collection of state members including NSW Taxi Council, Victorian Taxi Association, Taxi Councils of Western Australia, South Australia, and Queensland, Canberra Taxi Industry Association, and The Taxi Council of the Northern Territory. The ATIA describes its agenda in the following terms:
The ATIA will continue to play a leading role in promoting the public benefits delivered by regulated taxi markets. Well regulated taxi markets have been shown by empirical research to consistently outperform their deregulated counterparts on the important metrics of safety, pricing and service. While the threat remains from interests pushing hypothetical merits of open entry markets, the ATIA will strongly pursue its industry advocacy role using facts based lobbying.
Passengers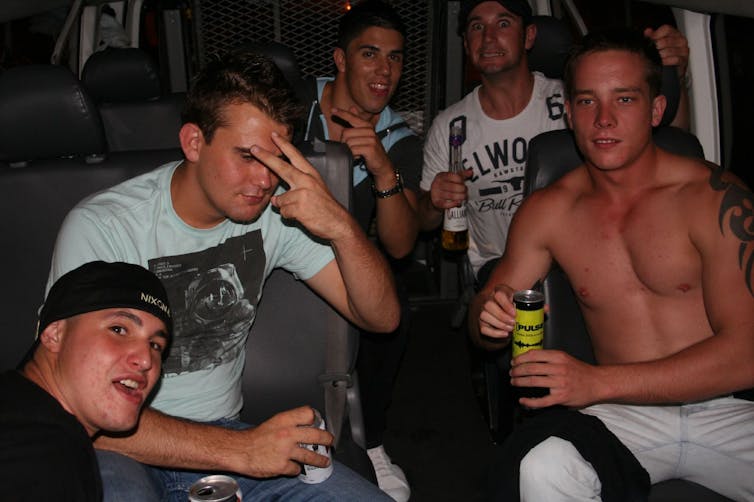 Taxi apps are improving the way passengers source taxis and ensure fares are correct. Most of all, they reassure us that our taxi will arrive on time to connect us with our imminent flight. The overall experience of those who use ridesharing apps to travel in taxis is generally positive. This is the creative economy at its best: the market sorts out the supply and demand to suit the stakeholders.
All this raises the question: why do we need to regulate a system that is working?
The NSW Government was wise to the possibilities of goCatch when it gave the company an innovation grant. It's a shame it is now moving to inhibit goCatch and other similar taxi apps through regulation.
With both passengers and drivers happy, surely a regulatory light touch, or even deregulation or self-regulation, is a better solution.