It was the first time nurse Aileen Moore had flown. But at noon on May 11, 1937, she took off in a tiny 25kg monoplane from a daisy-speckled airfield under the Pyrenees, near Biarritz. As the plane flew south, Moore saw below her, "on the corrugated gleaming blue surface" of the sea, a fleet of destroyers. Inland from the long yellow line of coast, she could also spot the fighting units of nationalist troops and the Basque armies. As the plane lurched sickeningly, she admitted to feeling "just a little qualm" at willingly catapulting herself into a war zone.
Moore had volunteered to help the National Joint Spanish Relief Committee bring thousands of Basque children out of Bilbao, the besieged city at imminent risk of falling to Franco's encircling troops during the Spanish Civil War. And May 23, 2017 marks the 80th anniversary of the arrival of the nearly 4,000 children in Southampton, snatched out from under Franco's nose just days before Bilbao was taken by his rebels.
I came across Moore as part of my ongoing research into unsung women activists and humanitarians during the interwar years. She recorded eating donkey and cat as bombs rained down on starving Bilbao while she waited for official permission for the children to leave.
Moore spoke fluent Spanish, and was tasked with inspecting the children for signs of infectious disease before they were allowed to leave Spain. She was one of dozens of women – humanitarians, medics and politicians – who volunteered to help civilians caught up in the war. She reported her adventures in the Nursing Mirror and Midwives' Journal. This weekly specialist newspaper took great interest in Spain both because so many British nurses had volunteered to go, and also because of the innovative field hospital techniques being pioneered there, such as the use of canned blood for transfusions.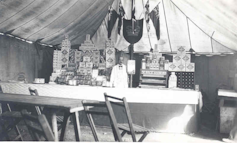 During the interwar years, the journal invited nurses to write about the unusual situations they found themselves in as part of their job. Consequently, it provided a rare public space where women's professional work and engagement with the world could be celebrated.
'Home and duty'
There were huge pressures on women to return to "home and duty" after their widespread involvement in work outside the domestic sphere during World War I. The war had been a moment of social anarchy when women burst out of the home, schoolhouse, hospital and nursery and worked in munitions factories, on underground trains, and abroad in field hospitals and mobile canteens.
So many women volunteered to work abroad that one exasperated Quaker relief unit reported from Salonika (Thessaloniki) in 1915 that there were 70 British women doctors and nurses in the port city waiting to be transported out to hospitals in Serbia, but there was no space for them.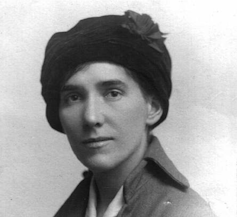 This was a literary era and many middle-class women wrote poems, stories and articles, mostly as enthusiastic amateurs. When Katherine MacPhail, a doctor who spent most of the years 1915-1941 working for refugees abroad, left a Quaker-run orphanage in France, her leaving party consisted of the other volunteers writing, and reading out, sonnets composed in her honour.
But women's access to writing pages for mainstream newspapers was still highly contested and often records of their activism are in obscure journals, or unpublished diaries and letters. Even the well-connected journalist and activist Shiela Grant Duff, on asking the editor of The Times in 1934 to be sent to Europe to cover rising German aggression, was told she would only be good for contributing "fashion notes" to the paper.
When the Spanish Civil War broke out, women nurses, humanitarians and journalists packed uniforms, notebooks and typewriters and headed south. Twenty-year-old Florence "Fifi" Roberts sailed with her father Captain William Roberts past the fascist rebels' blockade of Bilbao in April 1937. Their ship, the Seven Seas Spray, was the first British ship to do so, and delivered a 4,000-ton cargo of olive oil, honey, beans, peas, salt, almonds and barrels of cognac to the starving Basques.
The British government, following its non-interventionist policy, had warned British shipping not to attempt to break the rebel blockade. Nonetheless, at 10pm on the night of April 19, the Seven Seas Spray, her lights extinguished, slipped out of St Jean de Luz in France, past a nationalist Franco cruiser and into the inky waters of the Bay of Biscay.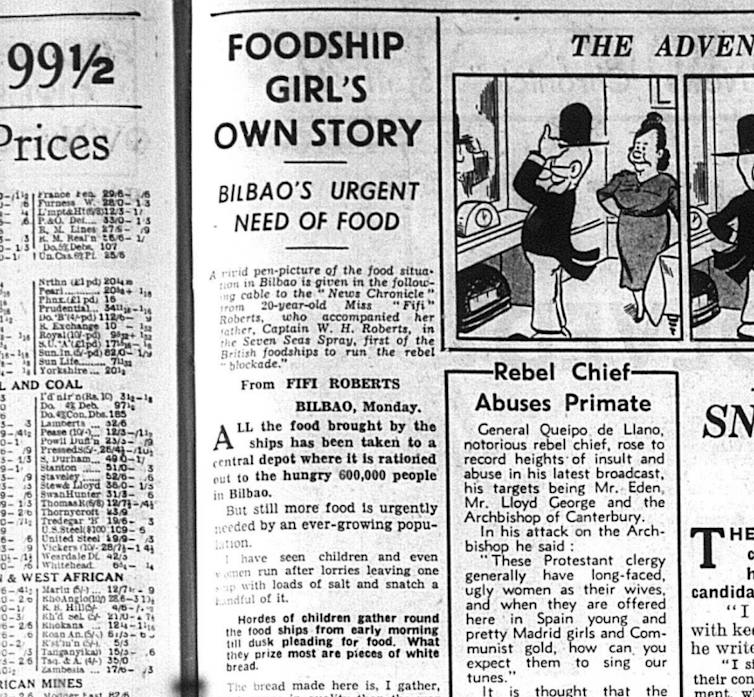 After ten hours' sailing, the ship's arrival in Bilbao was feted by the Basque authorities and Fifi became an overnight celebrity. The News Chronicle signed up the newly famous "food ship girl" as a special correspondent – and in her first dispatch she wrote:
I have seen children and even women run after lorries leaving one ship with loads of salt and snatch a handful of it … despite their hardships they would rather starve than surrender.
In a deliberate dig at the British prime minister, Stanley Baldwin, she added:
If only those in authority in Britain could see these starving, homeless women and children – the sight of whom brings a lump into my throat, there would not long be a shortage of food in Bilbao.
Later, she was one of the first correspondents to report from Guernica, which had just been bombed by German planes sympathetic to Franco, and wrote in a front page story:
Amid the ruins mothers are still seeking children and children their parents. No cattle remain. They were machine-gunned in the fields as were their fleeing owners. Two unexploded bombs bearing German marks of identification help to place the responsibility for this inhuman massacre.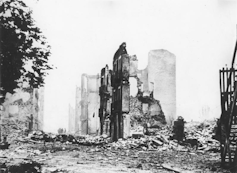 Fifi and her father ran the blockade a further four times, landing foodstuffs in Santander and Gijon, as well as removing Basque refugees to Bordeaux before being captured by Italian troops in Santona. She spent two months in captivity, celebrating her 21st birthday on the impounded ship and playing cricket on deck. After her release, she wrote in the Daily Mail: "I would do it all again."
Light-footed subterfuge
The evacuation of the Basque children to Britain was effected by the teacher and former Labour MP Leah Manning, who had promised the Basque authorities she could persuade Baldwin's reluctant government to accept the children. She had to engage in some light-footed subterfuge while the British Consul, Ralph Stevenson, was out of Bilbao to celebrate the Coronation of George VI on May 12, sending a "cod" telegram to London pretending to be from him assenting to the evacuation.
"Stevenson never knew what hit him," Manning wrote in her memoir. On May 21, the yacht Habana, with a capacity of 800, began loading nearly 4,000 young passengers from the bomb-cratered pier. They arrived in Southampton Water on the evening of May 22 and were finally allowed to disembark the following day, after all the children's hair had been cut short to limit the spread of head lice.
"I do not think the full story of the evacuations from Bilbao has ever been told … Perhaps, many years hence, in happier times, they will erect a statue of me, with children, in the Park in Bilbao," Manning wrote.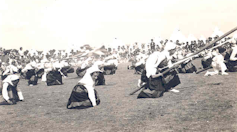 Manning's reports for National Joint Committee bulletins helped generate the £2m in donations made by British citizens to the victims of the civil war. A leafy square in Bilbao, named Jardines de Mrs Leah Manning in 2002, now commemorates her work. Another brilliant writer, she skilfully contrasted the bucolic peace of rural England – "a country flaming with orange and red, madder and bronze, a country of warm scented airs and soft blue skies … a country plenteous with cider and cheese, honey and clotted cream" – with the plight of war-torn Spain to arouse pity and action. And it was thanks in part to the work of all these women that the 4,000 children were able to find refuge in Britain.