Today The Conversation is launching a new international edition - The Conversation Indonesia. This is the first edition of The Conversation in Asia and the seventh in the global network after Australia, The United Kingdom, France, The United States, Africa and Canada.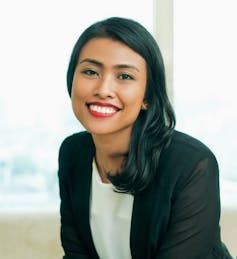 The Conversation Indonesia editor Prodita Sabarini has been with The Conversation since 2014, leading our English language coverage from Jakarta. Before joining The Conversation, Sabarini worked for several years at the The Jakarta Post and was also Elizabeth Neuffer Fellow at Massachusetts Institute of Technology.
She said The Conversation Indonesia would help academics and researchers share their research through in-depth analysis of issues facing the country.
"We hope The Conversation can contribute to public debate with fact and evidence-based analysis, and become a source of inspiration in finding solutions to urgent problems that we all face," she said.
The Conversation has 5.7 million unique users every month, with a reach of 29 million via Creative Commons republication. More than 22,000 media republish The Conversation articles, including The Washington Post, Le Monde, The Guardian, Time Magazine, Salon and The BBC.
The Conversation Indonesia will launch in two languages — Indonesian and English, and has an established partnership with with Indonesian Academy of Sciences. In the future, it will also be working the KBR radio network and to produce science podcasts.
The launch of the Conversation Indonesia has been made possible by support from University of Indonesia, Bogor Agricultural University, Hasanuddin University, and Pattimura University. It is an incubation of The Conversation Media Group, Melbourne, with two-year funding from Independent Journalism Program Open Society Foundations.
If you're new to The Conversation, you can read more about who we are, including 10 ways we're different, our funding as a not-for-profit, and how anyone can read and republish our articles for free.
Be sure to follow The Conversation Indonesia on Facebook and Twitter. Sign up for The Conversation Indonesia newsletter here.