Out the hotel window in Istanbul, the minarets of the Blue Mosque were visible over the roof tops and, on TV, a choice of 600 channels awaited me.
Yet, not one of those channels resembled the full service, free-to-air model of broadcast television that has entertained, educated, even edified Australian viewers for nigh on 60 years.
Had I seen the future? If the present decline in advertising revenue, experienced by Australian free-to-air TV broadcasters, continues, then the answer is "most likely". The Commonwealth's rumoured rejigging of SBS TV's advertising rules will further that trend.
So, is the full service model – one that includes news, current affairs, sport and entertainment – of Australia broadcast television in danger of going the same way as full-service airlines? If so, the implications run deeply to the functioning of the Australian political system.
Digital channel identity
Despite gratuitous advice on "cutting the back office", the government's attacks on the national broadcasters will impact on programming. It is just a matter of how thinly the Vegemite can be spread before it becomes unappetising.
The full service model has already gone in part. As you flick through the free-to-air offering in the many service areas, you'll notice two shopping channels per commercial licensee. They are broadcast TV channels, right?
Wrong, they are "data delivery services". They just happen to look like TV stations, with their moving images, synchronous sound and the unrelieved advertising. But these new "TV stations" are all product and no plot.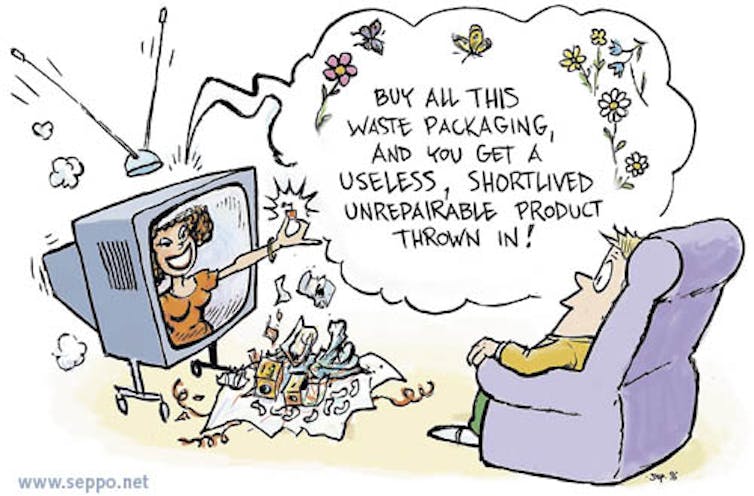 There's little to entertain, educate or edify here unless you are an unreformed shopaholic with an inexhaustible line of credit, an entirely trusting nature and an unfurnished warehouse to fill.
Then there are the digital siblings, the extra channels made available to the established broadcasters, free of charge, by the government. It was part of the deal to shift to digital transmission but they could have been offered to new broadcast entrants, privileging media diversity not the status quo.
Programming on the siblings is still evolving but none are full service. Network Ten tried a sport-only model, but that didn't work as planned. Other siblings such as 7-TWO and GEM are evolving towards a golden oldies format, others are still seeking an identity.
What makes up a full service model?
Only the ABC has gone for definitive channel branding with News 24 and ABC 3 for kids, and NITV, the National Indigenous TV service sits on SBS's digital carrier.
Now Channel 31 in Melbourne with a "community" brand is being locked away on the internet where no inveterate channel-changer will ever come across it inadvertently.
The legacy parents of the digital siblings, alone, cling to the full service model.
That model, first defined for commercial television broadcasters in the 1950s, commits each station to deliver a full range of programming. The national broadcaster's equivalent is its charter.
From religious programs and children's programs to news and current affairs, all stations had to be something to all people at least some of the time. But that takes money. In reality, commercial TV licenses are no longer a "license to print money", as British press baron Lord Thompson put it around 1956, if ever they were. Lord Thompson's money mill has slowed right down.
Is dropping news the answer?
The Ten Network, in particular, is under the hammer. Happily, they are still trying and are more adventurous in programming than their commercial rivals.
On October 6 Ten premiered Party Tricks, a six-part political rom-dra-com. It's showing promise, but six weeks does not a rating season break-out make. Ten also stuck with Puberty Blues, underrated and underrating, when many of the audience opted for building sites and talentless contests.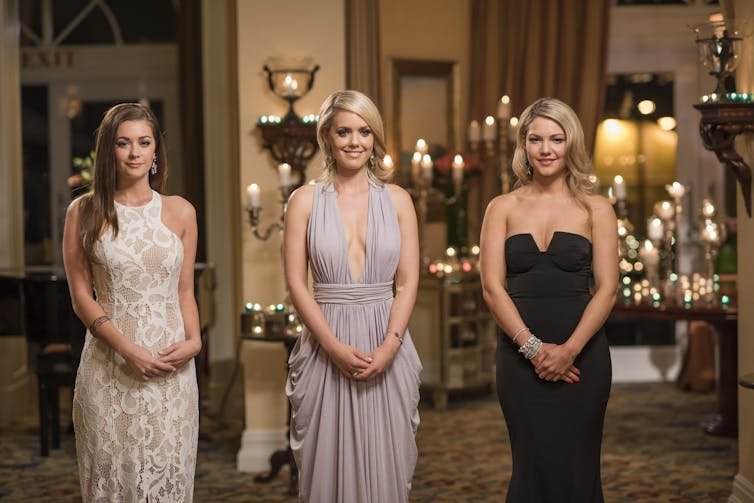 Ten has fallen from fashion and its good programs are failing to find good audiences.
If Ten must look at further savings, abandoning the full service model must be among the options. Already the Ten newsroom is stripped down to minimums. The Project, for all its merits, is still mostly opinion about news.
To make things worse Ten's share price hit 19 cents on October 13. The stock has lost 90% of its value since Lachlan Murdoch and James Packer, quickly followed by Gina Rinehart, bought into the company in late 2010.
None are happy.
Dropping the news service might put Ten on the road to financial recovery, but it would be a tragedy on another front: diversity in news coverage.
If the government changes the media ownership rules to allow the city-based networks to take over their country cousins, the number of commercial TV newsrooms under independent management will halve.
If Ten and its regional affiliate Southern Cross dropped their news service, then there will be just two commercial TV newsrooms left, three if you include Imparja TV. Presently there are eight (including NBN and Imparja) plus the ABC and SBS.
That loss would be a blow to news diversity in Australia with flow-on effects to our democratic governance.
The restructure of free-to-air TV broadcasting has a long way to go. Lets hope the full service model is not an early victim, because no government is going to save a commercial enterprise just to support Australian democracy.
But it can retain the licensing status quo and trust the marketplace it so loves.