Facing the wind-down of the mining boom which has been fuelling Australia's growth, we need to consider what should be done to improve our capabilities to take on whatever the future throws at us.
The Australian Council of Learned Academies has undertaken a three-year study of how to build Australia's comparative advantage. The result is a new report, Securing Australia's Future – Australia's Comparative Advantage. It takes a broad-based look at strengths and weaknesses and what needs to be done to create a base of advantage from which individual industries and sectors can rise.
Central to the report is the need to drive innovation. It's neither a surprising nor a new revelation. Innovation and productivity have been some of the most studied topics in Australia, but our innovation performance is mediocre and slipping in global rankings.
We have been through the most rapid technological innovation in human history, with the economic weight shifting to Asia in an increasingly globalised world. The pace of change makes it difficult to predict what the future will hold.
Being better prepared for uncertainty
What we can do is create the conditions that give our people and our industries the best possible opportunity to make the most of whatever comes next.
Australia already has some great strengths that can be leveraged. These include a skilled and educated population, the rule of law, high public accountability, social cohesion, along with being an attractive place to live. What we need to look at now is not only holding onto and building those strengths but also addressing the gaps.
The task of innovation, or creating the conditions for innovation to flourish, is emblematic of the approach we should take. It requires getting the foundations right using a broad-based and evidence-based approach.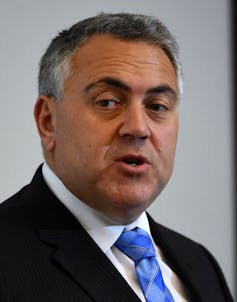 One of the constraints to innovation the report identifies is intellectual property (IP) laws. IP laws help govern how innovation is generated, regulated and rewarded. But IP laws have not undergone a systematic review for around 20 years. At last, a review is to be conducted by the Productivity Commission at the federal treasurer's request.
Another constraint is access to finance. In the global surveys studied for the report and surveys commissioned for the project, a lack of access to finance has been raised repeatedly as a problem. Ideas such as income-contingent loans for innovative firms should be pursued as innovative policy.
But these are not the only constraints the report identifies. Others include a need for more physical and digital infrastructure; addressing high levels of government regulation; restructuring taxation; and reforming the federation. The latter reform is needed to resolve acute imbalances between resources and responsibilities, which the federal government's white paper process may now address.
Modelling for the report found broad reform of both institutional policies and the form and levels of capability investment could, if taken together, have significant economic payoffs. Improving growth, employment and wages could lift living standards 22% above the "no reform" baseline over 15 years.
The modelling shows major industry sectors would benefit. These include agriculture and many service industries, but one of the sectors that has suffered in recent years, manufacturing, could get the greatest benefit.
Skills, knowledge and ideas are key drivers
Skills, knowledge and ideas matter much here in underpinning this. They are important drivers of innovation.
While Australia's workforce is respected for its skills, there is concern that the education system may not be fully imparting the skills required for a competitive knowledge economy.
The focus on STEM (science, technology, engineering and maths) education in recent years is very important. But it must be equally complemented by humanities and social science enhancement. The latter disciplines are necessary to understand ourselves and the cultures and societies in which Australia wants to operate and engage, and to build creative and cultural industries.
Vocational education is also important for building technical skills. And improving skills isn't just the preserve of those at the start of their careers. The report has identified worrying concerns with management and leadership skills at the industry and political level. Enhancing not only those skills but their deployment in better partnerships could be crucial to ensuring the change that will drive Australia's comparative advantage.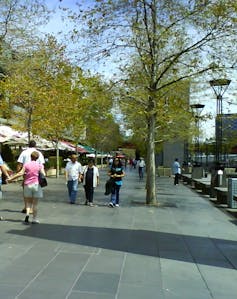 Addressing what seems to be a disconnect between the academia which generates skills and ideas and industry which uses and extends those skills and ideas is an example. The report finds that the long-acknowledged problem in fostering co-operation between these two sectors as well as government is far from being solved.
Innovation can drive future export growth by helping industries where Australia has a natural advantage – such as agriculture and mining – move up the value chain. But it also involves using strengths in our created advantage, such as using our liveable cities to attract and retain talent.
Innovation can also help turn some weaknesses into advantages. An example is in the realm of adaptation to climate change and influencing the agenda for global standards and regulations.
With an advanced industrial economy and society facing structural transition and a range of national and global challenges, the work done for the report makes one thing clear: in the long run, knowledge and ideas and their application are the real key to the creation of sustainable, comparative advantage.
This is essential if economic prosperity is also to deliver on social equity and environmental sustainability, the nation's "triple bottom line".