An estimated 285 million people worldwide are visually impaired. Some 90% of those live in developing nations, where less than 1% of the world's books are available in a form they can read.
In developed countries, the situation is only marginally better: only around 7% of the world's books are accessible to print-disabled people.
The right to read is part of our basic human rights. Access to the written word is crucial to allow people to fully participate in society. It's important for education, political involvement, success in the workplace, scientific progress and, not least, creative play and leisure. Equal access to books and other cultural goods is also required by international law.
The technology now exists to deliver books in accessible electronic forms to people much more cheaply than printing and shipping bulky braille copies or books on tape. Electronic books can be read with screen readers and refreshable braille devices, or printed into large print or braille if needed.
Now that we have this technology, what's been referred to as the global "book famine" is a preventable tragedy.
Creating a global knowledge-sharing network
The Marrakesh Treaty to Facilitate Access to Published Works for Persons who are Blind, Visually Impaired, or Otherwise Print Disabled aims to increase the number and range of books available worldwide. It creates a new global regime for efficiently sharing accessible books and reducing the costs of digitisation.
The treaty was finalised just under a year ago, with 66 signatures so far. Australia has not signed yet, and time is running out – we must sign by June 27. When we asked the Attorney General's Department, we were informed that the Treaty is "under active consideration", but time is running out.
Signing the Marrakesh Treaty sends an important signal that Australia supports its goals. The Treaty will only go into effect once it has been implemented by 20 countries, so it is vital for countries around the world to maintain the momentum of this historic agreement.
If Australia does not sign this month, we will lose an opportunity to take a leading role in establishing a global knowledge-sharing network. Our major trading partners, including China, the US, the EU and Indonesia, have already signed.
Digitising the world's books
Part of the problem behind the book famine is, like many others, one of money. Many print books are not available in digital form, and many digital books are locked down by technical restrictions – "Digital Rights Management" – intended to prevent unauthorised copying.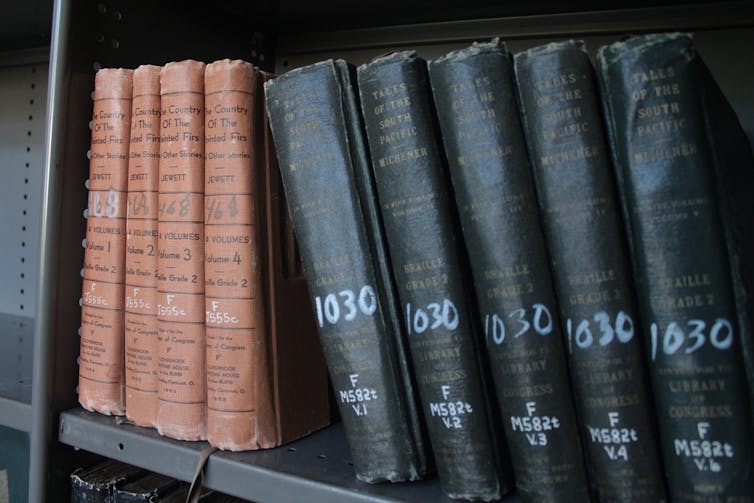 Australian copyright law allows educational institutions and non-profits to digitise print books on behalf of people with impaired vision. But because it is expensive to scan and proof-read books, access is still the exception, rather than the norm.
The Marrakesh Treaty ensures that organisations who help visually-impaired people around the world can cooperate, rather than duplicating their efforts. Currently, copyright law often requires institutions in each country to make their own accessible copies. In a system that is already poorly funded, this creates massive waste, and means that far fewer books get digitised.
The Treaty sets the stage for a far more efficient, coordinated approach by ensuring that accessible copies of books can be shared across national borders.
Fixing the problem for the future
Creating an efficient regime for sharing accessible copies of books is the only way to fix the book famine. With a slight change to copyright law, blind people in Australia could almost immediately have access to the accessible books that are available in larger countries (like the US).
The changes would also allow blind people the world over to access books directly over the internet, greatly reducing the administrative costs of providing access to people in developing countries. Increasing the ability of people in these countries to access the world's knowledge resources is one of the keys to achieving the UN's Millenium Development Goals.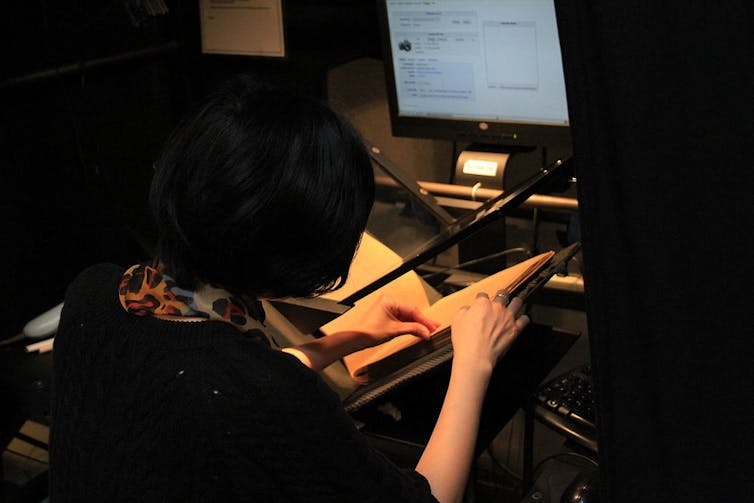 Once an efficient book-sharing regime is in place, there is real hope for making the the remaining 93% of the world's books accessible.
Google is helping with the massive digitisation project. The search giant recently announced it has already digitised 30 million books. Google has provided high-quality digital copies to HathiTrust Digital Library, a non-profit organisation that can then make those books available to blind people around the world – if it wins an upcoming lawsuit.
Other projects by the Internet Archive and Project Gutenberg are also contributing to a rapidly growing accessible commons.
These efforts could see the proportion of accessible books available worldwide jump to 25% – and growing. But until our copyright law is changed, Australians will continue to be locked out.
By signing and implementing the Marrakesh Treaty, Australia can show it is a world leader on equality and disability rights. Signing costs us nothing, but is the first step in providing massive benefits to people with print disabilities both here and around the world.
Helping the millions of global citizens affected by visual impairments to fully participate in society is nothing short of imperative.