There were few flawless films at the 2017 Sydney Film Festival compared with 2016. Last year we were fortunate enough to see several perfect films (Suburra, Suntan, Wild, and Free In Deed, for example), and the overall standard of the films was lower this year than it has been for the past couple of years. Still, out of the 30 or so films I managed to see, there were many good ones and only one real dud.
My top five for 2017 (in no particular order)
This is the most coherent, tightly made film at this year's festival. The story follows social media stalker and social alienate Ingrid (Aubrey Plaza) as she moves to California and worms her way into the life of her most recent Instagram crush, Taylor (Elizabeth Olsen), before, of course, everything falls apart. It is a gloriously uncomfortable film – profoundly so – and far from the kind of light, indie comedy one might assume from the advertising surrounding it. A little like The Cable Guy for millenials (but better than Ben Stiller's film), it is funny, but in an excruciatingly black way. One of the most intellectually acute dissections of the pathologies generated by social media culture, it deserves highest regard for what it says about the way (some) people live now.
Directed by acclaimed German filmmaker Fatih Akin, In the Fade is an intense, extremely well-made, legal-cum-revenge thriller. This nearly flawless film follows the life of Katya – brilliantly played by Diane Kruger – after her husband and son are killed in a neo-Nazi terror attack. The whole thing unfolds like a gripping short story. This is well-worth watching – even if the ending isn't quite as satisfyingly cathartic as it could have been.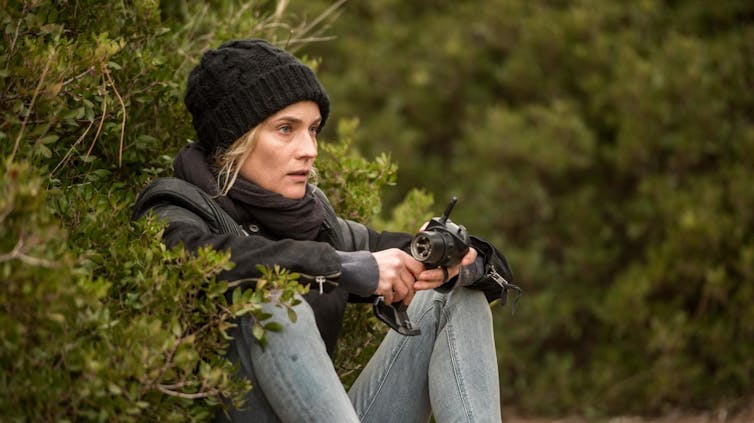 This extraordinary detective thriller set in the majestic mountains of Montana follows the partnering of hunter-tracker Cory (Jeremy Renner) with city-slicker FBI agent Jane (Elizabeth Olsen) as they investigate the brutal murder of a Native American girl and her white boyfriend. It ticks all the boxes expected of this kind of genre film, without feeling stale or hackneyed, combining existential introspection with an intriguing plot. The photography of the terrain is amazing as it slow-burns through the frosty wilderness towards an appropriately explosive climax and the performances are as good they could be. A near perfect genre film.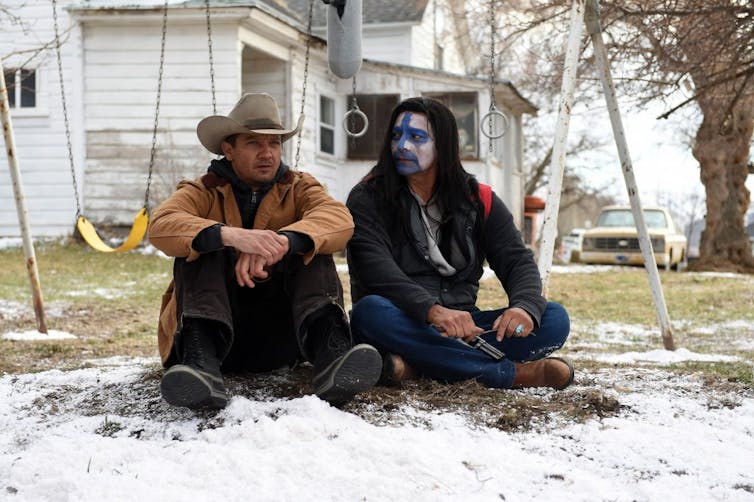 Michael Haneke's latest film is far from perfect, but it makes the top five for its surprisingly breezy sense of humour and innovative use of (and reflection on) new media such as Facebook. The story unfolds a bit like a generational soap, following the dynamics within a wealthy French family presided over by decrepit patriarch Georges Laurent (Jean-Louis Trintignant). Isabelle Huppert, as the real family power broker, is as watchable as ever, and Fantine Harduin is delightful as the young (and not so innocent) Eve. Still, the film may annoy viewers looking for Haneke's cerebral, demonic precision and control (a la Benny's Video and The Seventh Continent).
This documentary, based on an unpublished letter by American writer James Baldwin, is problematic but nonetheless immensely pleasurable – harrowing, intelligent, just. It is driven by excellent archival research, and presents a kind of layman's history of the black civil rights movement (from Malcolm X to King). This is embedded visually in the context of police brutality in contemporary America.
Baldwin's hyper-intelligent analysis is skilfully brought to the screen by Haitian-American director Raoul Peck, who interweaves narration by Samuel L. Jackson with contemporaneous interviews with Baldwin and other key figures from the period. The whole thing is, however, bound to the requirements of the commercial documentary format. It moves the viewer, but in a routine Hollywood-esque fashion, and, while attempting to embed the subject seriously in contemporary US culture, it is bound by its conceit of following Baldwin's original text. Formally, it neutralises (and thereby mystifies) the contradictions at play and presents what is essentially an extremely well made pleasure piece for a middlebrow, middle-class, film festival audience.
Several other films were great (without being extraordinary). These included Agnieszka Holland's Spoor, a delightful romp about an elderly Polish animal rights activist, Wild Mouse, which follows the hijinks of a middle-aged German music critic when he loses his job and decides to get revenge (in a distinctly mouse-like fashion), and Paris Can Wait, the first feature drama by Eleanor Coppola (wife of Francis Ford), a lovely but overlong piece of Eurosploitation. Diane Lane effortlessly does a middle-aged-American-woman-being reborn-in-Europe-thing, as she embarks on a cross-country trip through France with her husband's charming French business partner Jacques (Arnaud Viard).
Sami Blood, Lady Macbeth, and Sofia Coppola's American Civil War bodice ripper The Beguiled were also very good films.
The 'Disappointments'
Disappointment is, of course, a relative response – and these films were only disappointing vis-à-vis the films of last year's festival (and in terms of their own potential). Compared to most films, they are still very good, and, with the exception of Song to Song, I would recommend seeing all of the below.
Well-intentioned documentaries and dramas that pandered to middlebrow sensibilities without addressing the socio-political and historical contradictions underlying their subject matter seemed prevalent at this year's festival.
The Young Karl Marx, also directed by Raoul Peck, is a case in point. While on one level it is a very pleasurable romp – a Pride and Prejudice-style televisual reenactment of the bromance between Marx and Engels – it completely nullifies the dynamics of violence (and the violence endemic in capitalism and its primal scene, colonisation) at the core of the revolutionary thought that is its subject matter.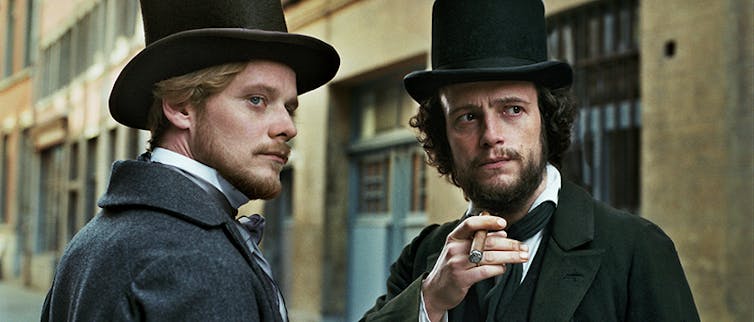 Sea Sorrow – a heartfelt personal essay by Vanessa Redgrave about the destruction faced by and wrought upon refugees in Europe – similarly presents brutal subject matter in a fashion sentimental enough to generate a tear or two from the viewer, without actually addressing the role of economic appropriation in recent wars in the Middle East.
In a Q and A session after the film, Redgrave pointed out that targeting personal stories makes the whole thing more accessible. This is true, if it is merely a matter of entertainment, but without addressing the underlying structural and systemic dynamics, the whole thing becomes rather pointless, not to mention that it fails to acknowledge the role of capitalism in establishing these "crises" in the first place.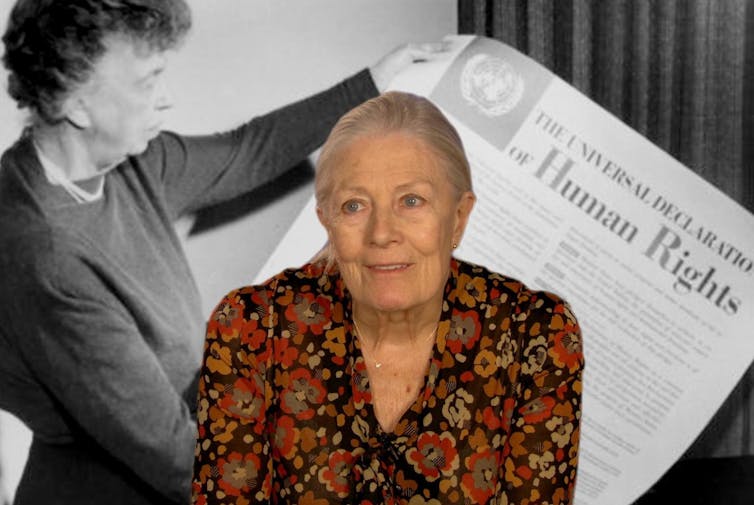 Perhaps most disappointing were the films that hovered on the verge of greatness but just fell short. This is exemplified by three almost-brilliant films from the "Freak Me Out" section of the program, which has often contained the strangest and most interesting films of the festival, including Kill List, Excision and Cheap Thrills.
Game of Death, based on an amazing premise – a board game that makes people kill a certain number of random people – is extremely good for the first three quarters. In the final moments, though, what has been a formally and conceptually radical film becomes annoyingly moralistic, and this neutralises its impact.
Mayhem, likewise, is based on a brilliant premise. A virus has been legally proved to remove culpability. It infects an office building and the office workers are therefore able to legally engage in any kind of mayhemic violence against their colleagues - those higher up (or lower down) the office hierarchy. This is full of brilliant moments, but is let down by its irritating, smarmy voice-over. Fashionista, a Repulsion-style psychodrama about a fashion obsessed vintage clothing shop owner, was inventively disturbing, but had a subdued, depressing ending that contradicted the affective dynamics of the rest of the film.
There were many films worth watching that weren't particularly memorable (The Nile Hilton Incident, The Untamed, Una, The Wall, etc.). Conversely, there was only one genuine dud.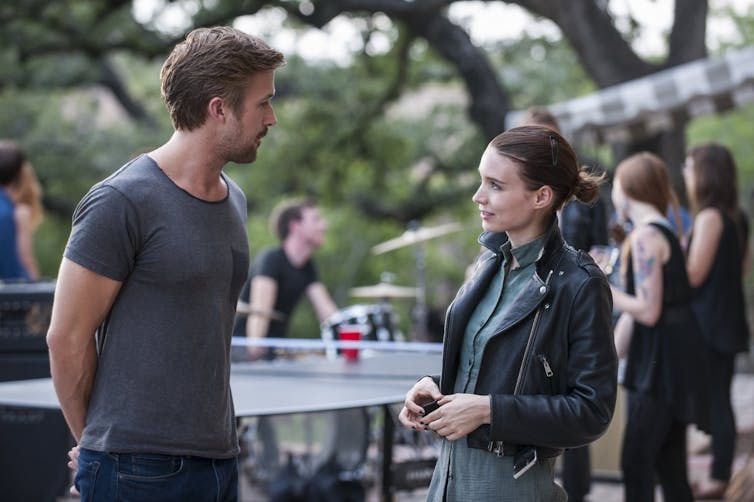 Song to Song, starring Ryan Gosling and Rooney Mara as musician-types in Texas's pop music capital, Austin, is an unbearably pretentious film even by writer-director Terrence Malick's standards. It plays like a series of Instagram videos overladen with the incredibly banal observations of its main characters about life, liberty and love.
Characters fall in and out of love, as they (and the film) move from song to song – which Malick clearly thinks says something profound about the world. Even cameos by rockers like Iggy Pop, John Lydon, and Patti Smith – and a particularly memorable scene in which Van Kilmer cuts his hair on stage with a knife – are unable to save this one. Michael Fassbender gives a delirious (and, possibly, unintentionally hilarious) performance as an excessively wealthy music exec, but it's all to no avail.
On a more positive note, the Kurosawa selection was good, and it was amazing to see Derek Jarman's masterpiece Jubilee on the big screen. Compared to last year, the 2017 Sydney Film Festival wasn't extraordinary – but it still offered the opportunity to see a great, mixed selection of films from around the world in the presence of a large audience. And this is one of the main things that gives cinema its value.