It has become popular to assume that Theresa May, Britain's new prime minister, has survived the wreckage of Brexit by virtue of "not being a shambles". The thinking seems to be that May sat back while her rivals for the Conservative Party leadership eliminated themselves one-by-one.
George Osborne was too closely associated with losing the Remain campaign to take the job, Boris Johnson and Michael Gove destroyed each other with political treachery, and Andrea Leadsom ended her chances through pure self-immolation. It's a persuasive argument, but it is far from the full picture.
May is, in reality, a far more formidable politician than these accounts suggest. To have survived six years at the Home Office, a post which claimed four high-profile ministerial casualties in the previous six years, is a significant achievement. To emerge from this graveyard for political careers to become PM is truly impressive, whatever one thinks of the policies May implemented as home secretary.
Her brief stint as chairman of the Conservative Party (2002-2003) will also have equipped her with a better than average knowledge of how the party grassroots functions. May appears to command respect from MPs on both sides of the referendum debate, despite (or perhaps because of) the fact she quietly supported Remain. Her campaign manager, Chris Grayling, was at the forefront of the Leave campaign.
Economic turbulence ahead
But the challenges facing May as prime minister are considerable. She has stated that she will respect the referendum result, insisting that "Brexit means Brexit" – although quite what "Brexit means Brexit" means is open to question.
The UK could leave the European Union in any number of ways. It could opt for a "soft Brexit", remaining a member of the EEA and the single market (and, by extension, retaining freedom of movement) or it could choose a "hard Brexit". That might see the UK withdrawing from most, if not all, European institutions.
Of the options available, none is likely to satisfy the whole of May's parliamentary party and be acceptable to the 27 EU member states. To set out a credible negotiating position, and at the same time keep her parliamentary party on side, will take no small amount of skill.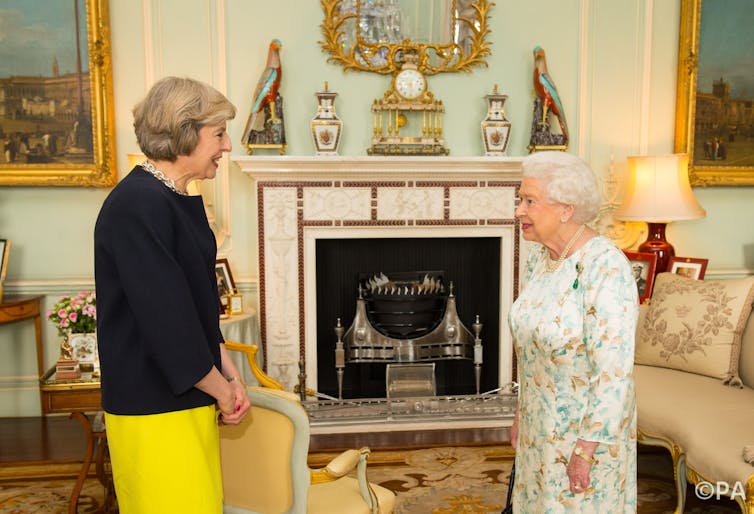 May will also have to face the wider consequences of Brexit, and in particular the implications for the British economy. The potential impact of leaving the EU should not be underestimated: the OECD recently compared the referendum result to the Japanese earthquake of 2011.
Even if the British economy escapes a recession in 2017 – and most forecasters are predicting a slowdown – there are considerable challenges to overcome in the long term.
Withdrawal from the EU, be it hard or soft, is likely to lead to a drop in investment in the British economy. The new Prime Minister will need to think carefully about how to respond to that.
If the UK withdraws from the single market, the challenges will be great. Nick Crafts, professor of economic history at the University of Warwick, has estimated that EU membership has raised GDP by 10% each year, most of which can be attributed to the benefits of single market membership. However, the quiet abandonment of George Osborne's surplus target in the aftermath of the referendum will, in some senses, allow May rather more economic licence than her immediate predecessor enjoyed. She might do worse than to adopt Stephen Crabb and Sajid Javid's proposal for a £100 billion infrastructure fund, paid for by issuing new government bonds.
Solid political ground
If the diplomatic and economic challenges which May faces are rather daunting, the electoral environment appears (at first glance) rather less threatening. With the Labour Party sinking steadily in the polls, and presently engaged in another round of increasingly bitter internecine warfare which may lead to the end of the party in its present form, there appears to be little immediate electoral threat to the present government.
While some Conservative MPs will undoubtedly be looking nervously over their shoulders at UKIP, every recent poll suggests that the Conservatives have a substantial (and growing) lead among voters. If May were to call a snap general election, she could expect to be returned with an increased majority, and see the Labour Party reduced to its lowest ebb since 1935.
May therefore moves into No 10 Downing Street as one of the most seasoned prime ministers of recent times, with her party in a relatively secure electoral position. But she is facing economic and political challenges on a scale which few British politicians (with the possible exceptions of Gordon Brown, as prime minister, and Alistair Darling, as chancellor) have faced in decades. May's success in navigating these challenges will determine the shape of Britain for decades to come.