The notion of the "smart city" has been gaining attention around the world. Also called the "wired", "networked" or "ubiquitous" city, the "smart city" is the latest in a long line of catch-phrases, referring to the development of technology-based urban systems for driving efficient city management and economic growth.
These can be anything from city-wide public wifi systems to the provision of smart water meters in individual homes. Any feature which uses information and communication technologies to make a city more efficient or more accessible, is said to come under the umbrella of the "smart city".
Most technologists and engineers are busy investigating how to build smart cities, and what features to give them. But it's also important to ask who gets to live in them, and what it means to be a citizen of a smart city. At this year's annual meeting of the UN's Commission for Science and Technology for Development, I set out to explore these big issues in more depth.
Here are three of the toughest challenges facing those involved with smart cities today – and some suggestions about how to overcome them.
1. Smart cities create winners and losers
What's the problem?
Evangelical sloganeering from science, technology and engineering – which proclaim the smart city as the solution to all urban ills – has drowned out criticisms from the social sciences about the human problems they create.
These problems are particularly evident in purpose-built smart cities such as Dholera, India, where farmers have been dispossessed of their land in order to build the city; in Masdar in the United Arab Emirates, which sacrificed its zero-carbon features after the global financial crisis; and in Songdo, South Korea, which has so far remained a ghost town.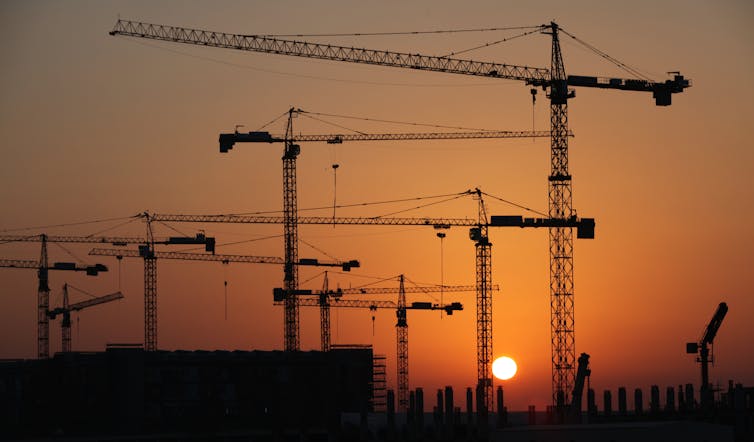 All of these cities have reneged on their grandiose pledges to address the issues which accompany migration, urban population growth and climate change.
On the other hand, there are retrofitted smart cities, which focus on attracting investment to business districts and urban neighbourhoods. They add smart features such as e-waste recycling, e-rickshaws, smart water meters and more to existing infrastructure. Unfortunately, this approach creates winners and losers, depending on who accesses and pays for these developments. More often than not, the "losers" are those whose interests are not protected by smart city policies.
Taken together, new and retrofitted smart cities create uneven geographic development. They further marginalise farmers, informal workers, micro-entrepreneurs and indigenous people living in villages, small towns and poor urban neighbourhoods. Yet they are still uncritically adopted by developing countries as good examples of urban innovation.
What can be done?
Researchers need to get to grips with how smart cities are affecting citizens' rights, freedom of speech and participation in democratic politics. These concerns need to be placed front and centre in national smart city agendas.
Smart cities should find ways to encourage more grassroots efforts to engage with marginal citizens. A good example is the mapping exercises carried out by slum children, which forced policy makers in India to acknowledge their rights to basic urban services.
We need policies that will allow us to closely measure our progress, reflect on short-term setbacks and create a comprehensive database of smart cities for the future. Many such policies already exist at an international level. The UN rights to livelihoods and entrepreneurship, rights for indigenous people, the UN-Habitat network on secure land rights for all, the UNESCO convention for safeguarding intangible cultural heritage and the UN's guidelines for power sharing – all of these call for the use of socially inclusive urban development processes.
2. We're failing to bridge the 'digital divide'
What's the problem?
So far, smart cities have largely failed to acknowledge the challenge presented by the "digital divide"; that is, the social and economic inequalities which come about as a result of who has access to communication technology, and how they use it. The "digital divide" is also a gendered divide, and these divisions start within the home; they are the products of unequal access to education, resources, decision-making powers and technology between sons and daughters in families living in developing countries.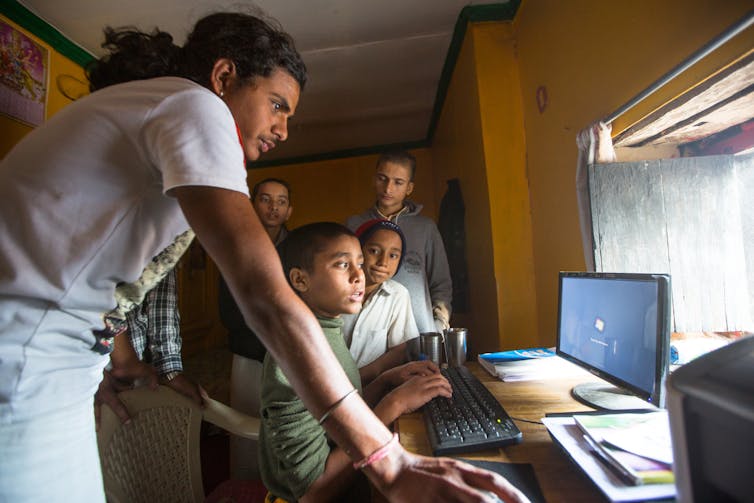 Apps which provide warnings of sexual violence, or seek to lighten women's workload by crowdsourcing domestic help or childminders, do not really challenge the status quo or address the deeper causes of gender inequalities. Change can only occur if smart cities aim to go beyond providing access to technologies and skills, and instead build new freedoms and capabilities for women both within their homes and outside.
What can be done?
If a city is to be "smart", then achieving equality for women in the domestic sphere is a good place to start. This means providing women with the freedom to make decisions, exercise reproductive control and access education in the household, so that they can participate equally in the workplace and public realm. With the 2030 UN Agenda for Sustainable Development aiming to "promote gender equality and the empowerment of women and girls", the development of smart cities offers a fresh opportunity to invest in universal education, healthcare and urban basic services.
Progressive policies should target boys and men to stop violence against women in the form of rape, female genital mutilation, domestic violence and so on. Here, social media can be a valuable tool – if used sensitively. For instance, the campaign "Men can stop rape" aims to change attitudes and mindsets of men, in order to create cultures free from gender violence.
If smart city policies are to drive city management and urban governance efficiently, then they need to bring about radical change in women's empowerment and participation, not to put a band-aid over deeper issues of inequality. The state of domestic life will tell us a lot about the public effectiveness of smart city policies. Smart city policy makers should think about new ways to engage with both women and men in the home, to make and measure positive change.
3. We're still struggling to protect rights on the internet
Most of the private sector organisations that collect and store citizens' data are not legally bound to protect their rights. For example, violently misogynistic and racist threats are allowed to go unchecked on Facebook and Twitter. Only recently, a member of the Bangladeshi LGBT community was brutally murdered – an event which was openly celebrated in some radically conservative Facebook groups.
Activists in India are continually threatened on social media for their criticism of government policies. It's difficult to imagine how a smart city could function, when its citizens are subject to violations of their rights to privacy and freedom of speech.
What can be done?
Smart city policies need to ratify the UN's principles of data protection; among other things, these protect citizens' rights and curtail mass surveillance by the state. Given that the internet is a global network, an international manifesto is required – it should prioritise human rights, social justice and rights to privacy in both physical and digital life.
The bottom line is that smart cities are for people, and citizenship cannot be determined by algorithms. Active citizenship should be allowed to flourish in the smart city through critical thought, ongoing debate and non-violent forms of dissent.
We need to move beyond smart cities which are defined solely by economic or software parameters. For the good of the next generation, let us make the smart city movement truly revolutionary and radical – let us leave a lasting legacy on the issues of rights, justice and citizenship.