Amid the 14,000-plus submissions to the commission tasked with producing a set of proposals for handing more powers to Scotland, some have proposed devolving some control of energy.
Energy was one of the main battlegrounds on which the referendum was fought in September. Key points of contention included the future prospects for Scotland's mature oil and gas industry, how Scotland's renewables industry would be funded, and the cost of electricity consumer prices after independence.
We were consistently on the opposite side of the argument to the unionists, but we could all agree on one thing: Scotland would remain a very prosperous and energy-rich country for some time to come.
The status quo
Currently Westminster dictates energy policy, without taking into consideration Scottish priorities if it so wishes. Holyrood has got around this to some extent with its extensive planning powers, encouraging the expansion of renewables such as onshore wind and blocking nuclear new-build.
Yet it is inconceivable that energy policy will not feature highly in the Smith Commission's deliberations. The reality is that 45% of Scots voted Yes to independence, and at least some of the majority who voted No appear to have been swayed late in the day by the "vow" by the leaders of the three main UK parties to grant "extensive new powers" to Scotland. Given that energy was so prominent in the debate, it is hard to see how the status quo can be allowed to continue.
Petroleum control
There is no reason why Holyrood should not have full responsibility for tax-raising from oil and gas production, especially where vast economic assets lie in already-established territorial waters. There appears to be much public support for this to happen.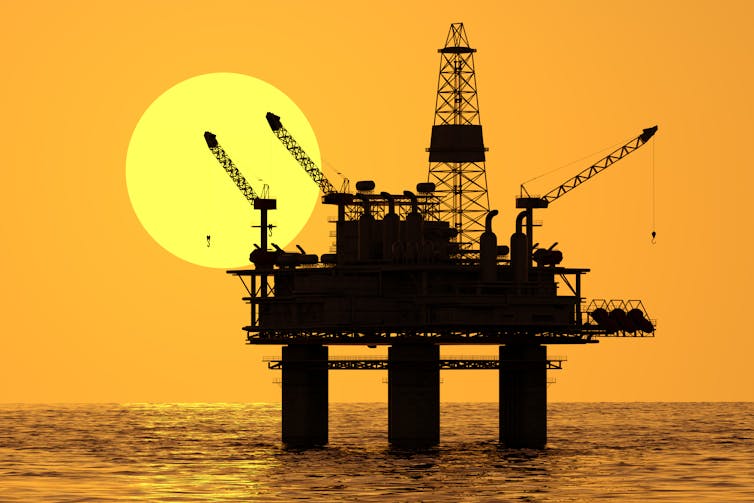 If petroleum revenue control were devolved along with the other key taxes, it would also remove the debate about the "Barnett formula" mechanism by which the UK's nations are funded. Instead Scotland would simply raise its own taxes and pay its way. Some argue that any attractions of such a move are outweighed by the problems that it could cause Wales and Northern Ireland. But the UK's leaders can't have it both ways. This is the sort of change that Scottish No voters are entitled to expect for staying in the UK – it is clear that the whole system now needs rethinking.
Regulatory control
Scotland should also play a leading role in setting UK-wide energy policy and assisting Westminster in overseeing regulation. Scotland's voice at the industry regulator Ofgem should be increased to that of a full partner, a co-driver in energy oversight – right now Scotland is not even a backseat passenger.
This is why years have passed without solving issues like poor grid connections to the Scottish islands and endless delays to proposals to reform the transmission system that removes the bias against northern producers. There is already industry support for such change, as outlined in a recent policy paper by industry association Scottish Renewables.
Renewables control
Finally Scotland should also have greater control over the Crown Estate, which manages licences for activities such as offshore renewables and salmon farming. As has been argued by Community Energy Scotland, Holyrood also needs specific funding to support onshore and marine renewables. There is no getting away from the fact that the Scottish government is much more committed to renewables while England is keener on nuclear power. The only way to allow both countries to pursue their own individual policy goals, while having a properly joined-up approach to national energy security, is to give Scotland greater say in these areas.
The cost consequences to this policy might not be palatable to everyone in the south of England, but the key issue has to be keeping the lights on across the entire UK – not a foregone conclusion by any means over the coming years. Scotland continues to demonstrate that its vast energy capacity has the power to help keep the lights on across the UK this winter. With wind turbines generating enough electricity in October to power more than 3m homes or the equivalent of 126% of Scottish needs for the month, these kinds of surpluses are exported to England.
The inconvenient reality is that England is electricity hungry, currently requiring as much electricity as it can possibly source from wherever it can. This means that more investment in onshore and offshore renewables would be a wise policy decision for all of the UK. So Westminster needs to start giving more weight to voices from north of the border when it comes to energy policy.