As the final episode of Q&A for 2017 goes to air, The Conversation team would like to thank all the Q&A viewers and Conversation readers who requested fact-checks in response to claims made by politicians and prominent Australians during the show's live broadcasts.
We salute your commitment to seeking out and sharing in-depth, high quality information, and to improving public debate in Australia.
We'd also like to thank the many Conversation academic FactCheck authors who gave so generously of their time and expertise to bring you the facts.
The Conversation has collaborated with Q&A since 2015. We respond to FactCheck requests from Q&A viewers, and live-tweet during each week's broadcast – sharing fact-checks that are relevant to the discussions as they unfold.
Here are some of your 2017 FactCheck Q&A requests, and the answers from the academic experts:
---
FactCheck Q&A: was it four degrees hotter 110,000 years ago?
---
FactCheck Q&A: do 80% of Australians and up to 70% of Catholics and Anglicans support euthanasia laws?
---
FactCheck Q&A: does Australia have one of the highest progressive tax rates in the developed world?
---
FactCheck Q&A: are rates of drug use 2.5 times higher among unemployed people than employed people?
---
FactCheck Q&A: the facts on birth rates for Muslim couples and non-Muslim couples in Australia
---
FactCheck Q&A: is coal still cheaper than renewables as an energy source?
---
FactCheck Q&A: did government gun buybacks reduce the number of gun deaths in Australia?
---
You can learn more about The Conversation's unique FactCheck process in this 72-second animation. We hope you'll share it with others who care about reliable information.
And you can read more Conversation FactChecks here.
We'll look forward to receiving more of your #FactCheck #QandA requests when the show returns in 2018. In the meantime, remember you can send us fact-check requests on any topic by emailing checkit@theconversation.edu.au.
Thank you, again, for your commitment to seeking out high quality information, and for sharing the facts.
---
The Conversation is an independent, not-for-profit media service. If you value this FactCheck service, please consider making a tax-deductible donation.
---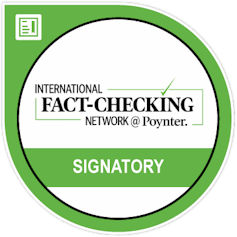 The Conversation's FactCheck unit is the first fact-checking team in Australia and one of the first worldwide to be accredited by the International Fact-Checking Network, an alliance of fact-checkers hosted at the Poynter Institute in the US. Read more here.
Have you seen a "fact" worth checking? The Conversation's FactCheck asks academic experts to test claims and see how true they are. We then ask a second academic to review an anonymous copy of the article. You can request a check at checkit@theconversation.edu.au. Please include the statement you would like us to check, the date it was made, and a link if possible.