Unofficial results from Turkey's April 16 constitutional referendum show that President Recep Tayyip Erdoğan has won the right to expand presidential power.
The "yes" campaign has won 51.37% of the votes while "no" has secured 48.63%, with 99.45% of ballots counted. The electoral board has declared a victory for the former but the country's two main opposition parties are challenging the results, demanding a recount of 60% of the votes. Official results are expected in 11 to 12 days.
Erdoğan can now create an executive presidency that will make him the head of state and head of government, ending the country's current parliamentary political system. The changes could mean that Erdoğan retains power until 2029 in the highly divisive country that has been further polarised in the run-up to the referendum.
The Conversation Global asked scholars what they made of the results and what lies ahead for Turkey.
---
Ihsan Yilmaz, Professor & Research Chair in Islamic Studies and Intercultural Dialogue at Deakin University
Despite controlling 90% of media coverage, using all sorts of stick-and-carrot mechanisms via the state, imprisoning the leaders and parliamentarians of Turkey's third-largest party and more than 200 hundred journalists, Erdoğan could not get a clear win.
He has reached the limits of his electoral power and, in the 2019 presidential and parliamentary elections, he may lose all power. But, as this referendum has shown once more, he is not prepared to lose and electoral fraud will likely take place in 2019.
Despite the clearly-worded law that was enacted in 2010 upon the request of the ruling Adalet ve Kalkınma Partisi (AKP), which Erdoğan co-founded, the High Electoral Board made a last-minute change that validated 1.5 million unstamped ballots. The margin between the "yes" and "no" votes is less than this figure.
The opposition is contesting the result and Erdoğan's first speech shows he is concerned that the international community may not accept the results as legitimate.
Instead of bringing stability, the referendum has divided the already polarised country further. Secularist and Westernised sections of society (about 30% of the population) hate the AKP. Around 15% of the country's non-Sunni Muslims (Alevis), who have a hybrid faith of Shia Islam, Turcoman Shamanism and Anatolian Sufism, are afraid that a Salafised, increasingly Sunni-ist AKP will crush them. And the majority of Turkey's Kurds (around 20% of the population) who voted "no" will never vote in favour of Erdoğan and AKP.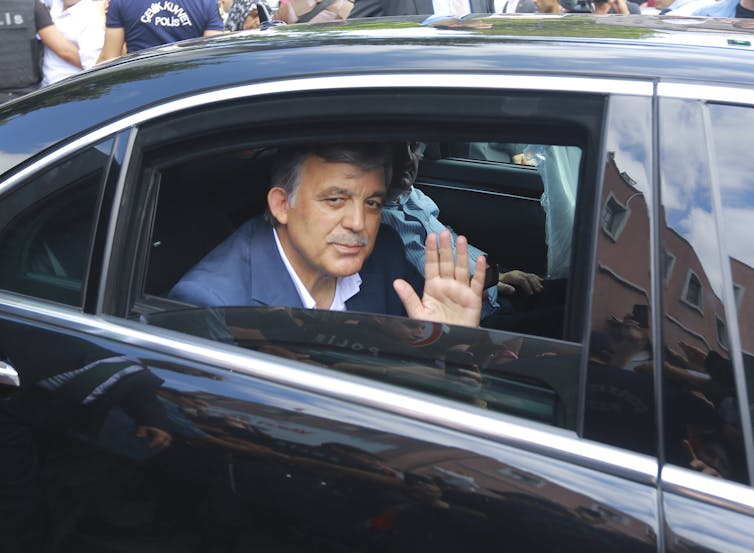 Turkey's fault lines have deepened and the now undemocratic country, without EU membership aspirations, is no longer unified – if it ever was.
Erdoğan is left with around 45% to 50% of a coalition of conservative, Turkish nationalist and practicing Muslim voters. Even many of those who voted for him for economic reasons may prefer a potential centre-right party if it can be established.
Erdoğan cannot blame the country's forthcoming economic troubles on the "no" vote as he won. So he is likely to do two things.
First, he may continue to suppress Kurdish dissidents and start seriously crushing the secularist sections (White Turks) in addition to Alevis. The anti-Gulenist witch hunt and leftist purges will continue.
The AKP will be Erdoğanised further and party heavy weights, such as Abdullah Gul (former foreign minister, prime minister and president and AKP co-founder); Bulent Arinc (former deputy prime minister and speaker of the parliament, and AKP co-founder); Ahmet Davutoglu (former foreign minister and prime minister) and their affiliates now face the prospect being purged and even imprisonment. Potential rivals, all were sidelined by Erdoğan and did not vote for the "yes" campaign.
Second, in order to entice Nationalist Movement Party (Milliyetçi Hareket Partisi) and Islamist Saadet Party voters who did not vote in his favour, Erdoğan could increase the volume of his anti-Western and pro-Islamist rhetoric, coupled with some actions along the lines of opening the Hagia Sophia museum as a mosque, declaring his caliphate, bringing back the death penalty, giving up Council of Europe membership and ending the EU membership process once and for all.
He is likely to continue to demonise European countries and will try to get full US support for his undemocratic regime. To secure that, he may well try to deepen his relations with Russia. Buying Russian missiles is one of the options.
Turkey was never a fully democratic country but there were hopes that it could become one. The April 16 referendum showed decisively that Erdoğan will not allow free and democratic elections, independent media and judiciary.
Simon. P. Watmough, postdoctoral researcher in international relations and comparative politics at European University Institute:
Despite a threatened challenge to results from Turkey's opposition groups, it is clear that President Erdoğan has eked out a narrow victory in the April 16 constitutional referendum.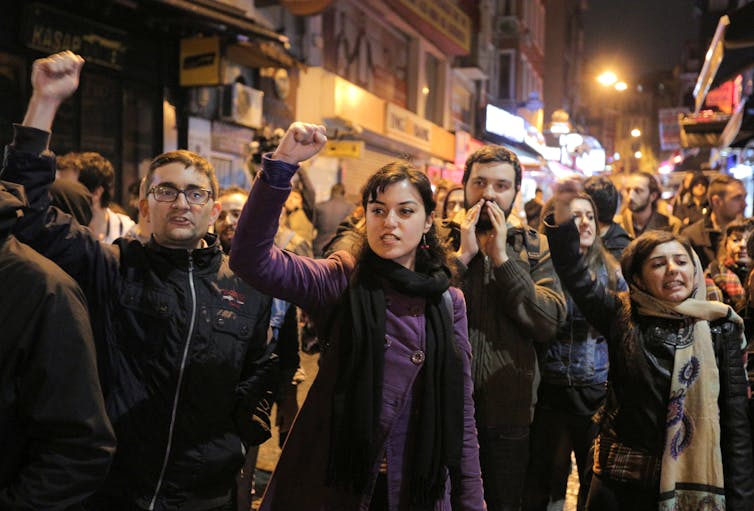 Make no mistake: this win marks a turning point in Turkey's political development. Turks have narrowly voted to end their own democratic system and Turkey's slide into "electoral authoritarianism" has been cemented.
The result will see all executive power centralised in the hands of one man, an unprecedented degree of control not seen since Turkey's period of military rule in the early 1980s.
In the short run, it is clear that Erdoğan will use this opportunity to strengthen his grip on the state and attempt to advance his vision of a New Turkey. But in the longer term, things may not be nearly as bleak for dissent and political pluralism as they appear at present.
Despite his victory, there are distinct chinks in Erdoğan's armour.
For one thing, there is a deep tradition of political pluralism and competitive partisanship in Turkey that will not simply evaporate now that Erdoğan is an executive president. The extremely narrow win for "yes" shows that Turkey is deeply polarised and that there is only the slenderest majority in support of this transition. Half the country is ready to oppose Erdoğan.
These factors are likely to underpin a galvanising of political opposition parties in Turkey, particularly the Milliyetçi Hareket Partisi (Nationalist Movement Party) but also the Cumhuriyet Halk Partisi (People's Republican Party). They will regroup and organise for dissent, prepared to take advantage of any weakness that presents in the president's standing.
Turkey's electorate has shown remarkable support for Erdoğan and the AKP (Justice and Development Party), which he co-founded, during the long period of economic growth between 2002 and 2015. But economic storm clouds are gathering on the horizon.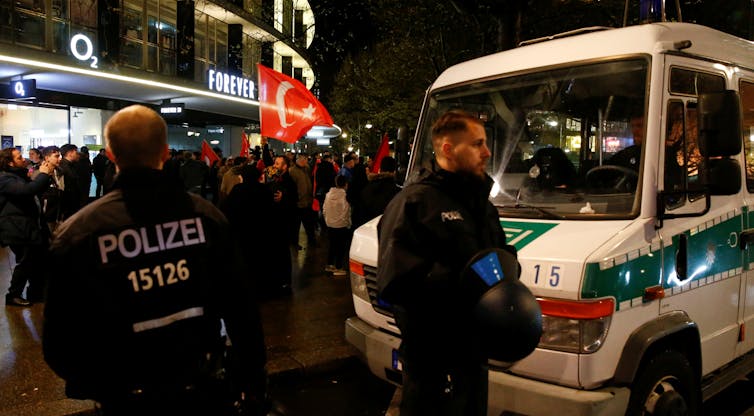 With the economic tide turning, the chances of the country experiencing an economic crisis – as has so often been the case in the past – has increased. A debt crisis and economic collapse could be the trigger for widespread social and political mobilisation against Erdoğan's New Turkey project.
Ahmet Erdi Öztürk, research assistant in the Faculty of Law, Social Science and History at the University of Strasbourg:
It is fair to say that Turkey is divided in regard to the results of the referendum. Even though we don't have the official results yet, it is obvious that the "yes" votes are narrowly leading despite the "no" vote being ahead in the country's biggest cities – İstanbul, Ankara and İzmir.
It should be noted though that, despite allegations of serious vote rigging, blunders by the High Election Council and strong evidence of undemocratic practices in the run up, the race was very tight.
The main opposition party has objected and this means that even if the result remains "yes" after official results are declared, this will be one of the most debated elections of Turkey. Erdoğan has been controlling the state apparatus for a long time now and would have disallowed any result other than "yes".
While Erdoğan supporters may see the results as the official kick-off of the "New Turkey" era, their enthusiasm may be premature.
First of all, the results show that polarisation in Turkey has reached its peak. While half of the population is willing to deliver power to Erdoğan, the rest are strongly standing against him and his authoritarian and pro-Islamic policies.
Second, with the results, Erdoğan has indeed constitutionalised the one-man rule, but it is also crystal clear that the educated classes and young generations will still fight him in the months to come. And it might not be as easy for him to run the country with his previous authoritarian habits.
In this regard and against general belief, the result of the referendum is not an end; it is the start of a new era of struggle between pro-Erdoğanists and the rest for the country.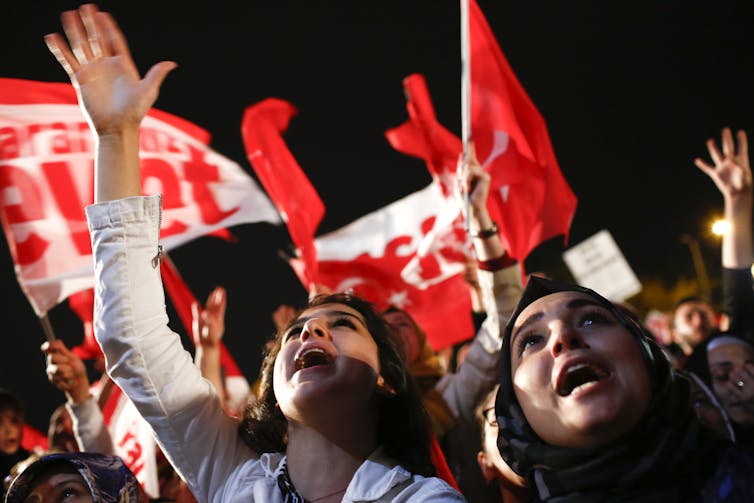 David Tittensor, Lecturer in Studies of Religion at Deakin University
Turkey has, unsurprisingly, voted yes in the referendum to grant President Erdoğan sweeping new powers that includes issuing decrees and the appointment of judges and officials who will scrutinise his decisions. It's unsurprising because the vote took place in a state of emergency following mass purges that began even before the July 15 2016 failed coup attempt.
Erdoğan and his party waged an aggressive campaign that involved intimidating the opposition. Erdoğan regularly stated that those who vote "no" are terrorist supporters, and limiting the airtime for opponents. And, of course, there are allegations of vote tampering.
But in spite of all these tactics the outcome has been far from resounding, with the "yes" vote reportedly only narrowly carrying the day.
This indicates that there is still staunch opposition to Erodğan's "one-man rule" and that the further repression that is likely to follow more centralised government will not lead to promised stability.
A more likely outcome is the stoking of further disunity in an already highly polarised society, which will be amplified by the serious challenges that Turkey currently faces. These include the Syrian refugee crisis, two terrorism campaigns waged by Kurdish insurgents and ISIS, and the Syrian war.
While Erdoğan has achieved his aim of using democracy, which he once famously described as a bus one eventually disembarks from when the desired stop is reached, the road ahead looks far from smooth.