As Indonesia prepares to welcome Malcolm Turnbull to Jakarta on Thursday, many hope that Australia's new prime minister can reset the terms of the relationship, which was strained during Tony Abbott's time in office.
A love/hate relationship
Australia's relationship with Indonesia is often coloured by love and hate dimensions.
Australia played a significant role in Indonesia gaining independence. Australia was the only Western country that supported Indonesia's fight for independence against the Dutch. Since then, the relationship has largely been based on mutual respect and understanding.
However, the relationship was particularly bad under Abbott's prime ministership. Abbott's foreign policy slogan was "less Geneva, more Jakarta", but his actions did not reflect this.
In 2013, when revelations from US government contractor Edward Snowden revealed that Australia had spied on Indonesian President Susilo Bambang Yudhoyono and his inner circle, Abbott refused to apologise. On asylum seeker issues, Abbott did not give a clear answer regarding alleged payment by Australian officials to people smugglers to return asylum seekers to Indonesia.
Australians were angry over Indonesia's refusal to pardon Bali Nine duo Andrew Chan and Myuran Sukumaran, who were on death row for drug smuggling. But Abbott's statement that linked Australian aid during the 2004 tsunami to pressure the Indonesian government to spare the men's lives made the situation worse.
Abbott's comments raised nationalistic sentiment in Indonesia, which shifted the debate from the question of death penalty to the question of national sovereignty.
When Chan and Sukumaran were executed in April, Abbott recalled Australia's ambassador to Indonesia, Paul Grigson, in protest. Experts argued the decision was pointless. And a majority of Australians surveyed by the Lowy Institute disagreed with the decision.
But even though the most of the Australian public are against Indonesia's policy on the death penalty, many are also worried about their government's harsh policy towards Indonesia.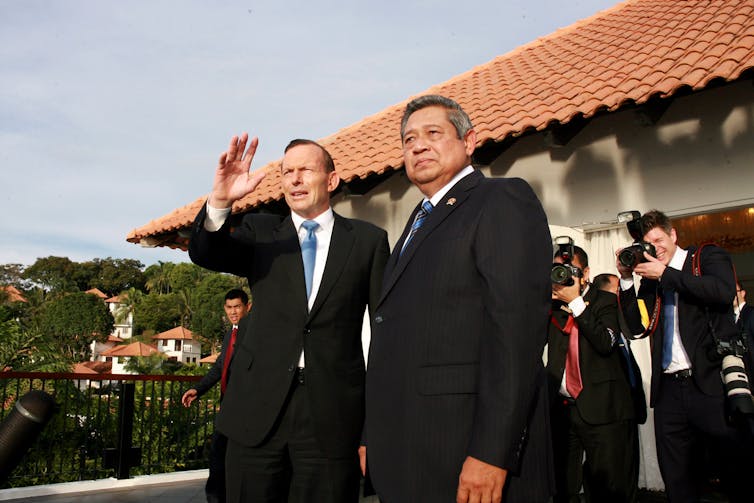 Turnbull's task
Given the ups and downs of Indonesia's relationship with Australia under Abbott, Turnbull faces an uphill battle to restore the relationship.
Many Indonesians hope that Turnbull's public-speaking ability will make him more tactful in his comments than his predecessor. Indonesians are cautious in the knowledge that Turnbull comes from the same party as Abbott. However, they seem encouraged by the perception that Turnbull is not as conservative as Abbott.
Indonesia hopes that, under Turnbull's leadership, Australia will view Indonesia as a good old friend rather than a foe.
The signs are positive so far. Last month, Australia's foreign minister, Julie Bishop, came to Indonesia for the ministerial meeting of the Indian Ocean Rim Association. This week, the two countries are resuming joint military training. The Indonesian and Australian navies are carrying out a four-day maritime security exercise in the Java Sea.
In addition, Australia's trade minister, Andrew Robb, is slated to visit Indonesia later this month with a delegation of 259 businesspeople. And in December, the defence and foreign ministers of the two countries are scheduled to meet.
Eye on economic co-operation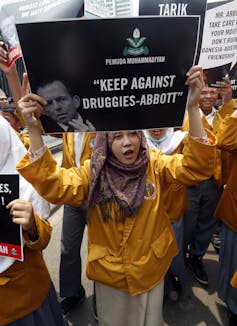 There are two potential agenda items for Turnbull's visit to Jakarta.
First, to restore the relationship between Indonesia and Australia.

Second, to enhance economic co-operation between the two countries.
With his background as a businessman, Turnbull seems to be eyeing improved economic co-operation.
On this visit, Turnbull will likely renegotiate with the Indonesian government about Australia's live cattle exports to end uncertainty for Australian farmers and exporters. But this area of business will not be Australia's sole focus.
The planned visit of 259 businesspeople – the largest in the bilateral relationship's history – is an important sign that Australia will take economic co-operation with Indonesia seriously.