This article is part of the Democracy Futures series, a joint global initiative with the Sydney Democracy Network. The project aims to stimulate fresh thinking about the many challenges facing democracies in the 21st century.
---
The Brexit referendum vote on June 23 was the outcome of the disillusionment and disengagement that permeated the UK for much of the 2000s. Sections of the British public (predominantly English and Welsh) voted resoundingly to leave the European Union, a basic pillar of Britain's economic successes for the past 40 years.
With the weight of expert opinion, geopolitical leaders and the major political parties stacked against them, these voters' disengagement turned into anger. Rather than being repelled, the voters were driven to the polls in defiance and revolt.
The immediate impact is clearly economic, but this is only the symptom of a deeper democratic crisis. Resolving this crisis will go hand in hand with mitigating the economic fallout of the referendum result.
Economic solutions include political reform
Economically, the time ahead looks bleak. If anything, the immediate shock of Brexit may be less important than the long-run cultural and social fallout that will drag inward investment away from the UK.
Perhaps even more worryingly for the EU, stockmarkets have tumbled throughout the member states. The eurozone will not be immune from this shock and other members, goaded by a belligerent far right, may seek to trigger exit votes.
There is a temptation in the face of financial crisis to focus on steering the economic ship through choppy waters. Brexit itself will take many years to negotiate, and the UK parliament (the majority of whom were for Remain) may well block any law to enable Article 50 to be triggered.
Brussels may become more accommodating to a nuanced resolution, depending on the strength of economic shock felt through the EU and their patience with the UK's negotiators. It may well end up with the UK being given an intermediary status of some sort, but the years of uncertainty are likely to leave growth, taxes and inflation extremely volatile.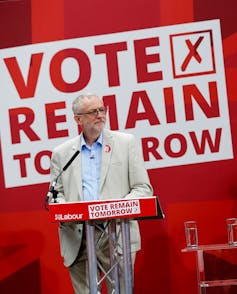 This volatility is hard enough to manage without the UK's underlying sociopolitical divisions opening up even further. Perhaps clearest in the referendum result is the UK's remarkably dislocated ideological landscape. Northern Labour heartlands like Rotherham, Doncaster, Stoke-on-Trent, Sunderland and Wigan gave thumping majorities for Leave. Scotland, Northern Ireland and the metropolitan cities of London, Manchester and Liverpool voted the other way, albeit with less enthusiastic turnouts.
These divisions are complex, yet stark. With immigration the number one grievance for Leave voters, there is a clear feeling of cultural, alongside economic, injustice.
Worryingly, these tensions appear to be spreading throughout Europe. We see far-right movements in countries like Italy, France, Austria and Germany, and worrying signs of racially driven attacks.
These problems must be tackled alongside attempts to stabilise economic growth. This can only be done by political leaders genuinely reforming. This needs to happen in UK parties and parliamentary democracy, but also in the EU.
Britain needs a representative Labour Party
Aside from the future of the United Kingdom as a "whole", the breakdown in party-political allegiances poses a monumental challenge for British parties. How can they realign themselves to represent the desires of their traditional supporters?
Given that any strong democracy requires a strong opposition, how might Labour in particular deal, ideologically, with issues close to the hearts of working-class communities?
While some "blue labour" advocates have highlighted for a while the dangers of ignoring local community and identity, the party has struggled with being pulled in different directions over the immigration issue. Should social democratic thinkers pay more attention to community cohesion and identity as well as economic inequality? Would reforms to address the latter necessarily ameliorate the former?
As former Labour leader Ed Miliband found out, this connection cannot be engineered. It must grow from the bottom up and inform the very heart of a party and its ideas.
We need a constitutional convention
In Westminster, MPs from both major parties have turned against their leaders. Really, they should be looking at the country's democratic system. In the 2015 general election, the first-past-the-post system gave UKIP one seat for its 3.9 million votes – 12.7% of the total. This built up even more resentment from UKIP voters that the "elite" was rallying against them.
Now Scotland may well seek independence. Pro-Remain London may want special dispensation in protest against this savagely majoritarian referendum result.
The splits in British society are becoming reminiscent of countries wracked by historic internal divisions, like Belgium or Spain. These tend to be kept together by proportional electoral systems and highly decentralised, federalist structures. We should consider adopting similar arrangements.
All major parties need to hold a joint constitutional convention to look at ways of reforming our broken system. They need to set up a coherent federal constitution. This should give each part of the country clear autonomy from Westminster and enshrine explicit responsibilities to appropriate levels of government.
The British "political tradition" of parliamentary sovereignty can no longer be allowed to get in the way when the country's politics have fragmented so dramatically and dangerously.
We need a democratic Europe
In the European Union more generally, there will be a temptation to close ranks, get the negotiations over with, and proceed with business as usual. However, the UK's vote not only reflects domestic political dynamics, but is the culmination of a more long-term democratic deficit in the EU's governance structures. A range of possible reforms can be made, all of which have knocked around for some time.
Potentially, more extensive, transparent and (crucially) well-resourced stakeholder engagement with a broader range of groups in European society could improve EU legitimacy. This "incremental" democratisation is necessary to bring a far greater range of citizens to the table and to ensure EU governance has tangible meaning for them.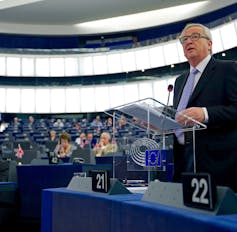 In the wake of Brexit, however, reform must be far broader. The European Parliament, for example, must become recognised by countries beyond the most "Europhile" ones as a legitimate centre of political debate and decision-making.
Also, countries from across the EU need to find a way of getting citizens talking to each other about common European problems and ways to solve them collectively. Fostering and enabling a European public sphere is not simply a fanciful wish of political theory; it is now a political and economic necessity.
Why we need democratic reform
At a national and transnational level, democratic reform is desperately needed in both Britain and the EU to prevent the tensions in this referendum becoming more protracted or even violent.
In his post-referendum speech, Leave campaign leader Boris Johnson claimed Britain still had a place in Europe and British people were "proud Europeans". I suspect many voting Leave and some politicians within touching distance of power disagree with him profoundly.
Whatever happens in coming months and years, the negotiations to come should be used as a crucial turning point for democratising both national and transnational politics.