Some English universities clearly saw the vote by MPs in favour of the government's proposed higher education reforms last month, as their cue to increase undergraduate fees in line with inflation. Because not shortly after the vote, a number of universities raised their advertised fees for 2017-18 over the current £9,000 cap. This has led to criticisms that not only are vice-chancellors eager to raise fees, but also that they're increasing them before they've been authorised to do so.
These criticisms have arisen because although Theresa May's government comfortably won a vote last month supporting the second reading of the Higher Education and Research Bill – which aims to improve competition and choice in higher education – the Bill is not expected to finish its journey through parliament and become law until October. So it is easy to see why some people have claimed certain universities are being presumptuous by raising their fees now.
Many universities are keen to have fee rises as soon as possible to prevent further declines in their revenue – which have occurred because the undergraduate fee was fixed at £9,000 in 2012, making its real current value about £8,500 because of inflation. But how much the inflation uplift actually is will be decided by HM Treasury – the government's economic and finance ministry – meaning that universities cannot use their own inflation figures to inform their prices.
And while it is correct that universities will be able to increase their fees for the 2017-18 year, when introducing the Bill to the House of Commons, the new secretary of state for education, Justine Greening, made clear that universities will only be able to access these inflation-linked rises if they demonstrate they are providing "high quality teaching".
This means that teaching quality will be assessed according to the new Teaching Excellence Framework (TEF) – a new process designed to measure and improve the student experience and teaching quality in higher education. So if universities can prove they are performing satisfactorily, they will be rewarded with the power to raise fees – but only by inflation.
Performance-based fees
In theory, the first year of the TEF will be a light touch exercise that all universities – whose books are in order – should be able to pass. And once they have done this, they can then raise the fees. It is in anticipation of this, that some universities have started amending their price lists already.
But linking TEF to fee rises in this way creates a predicament for universities. This is because fees are to be determined by TEF results, and universities have to wait until they've been through the TEF process to have the increases confirmed. So there is a reason to hold back on announcing fee rises. Yet, they need to inform potential students of the fee level before they apply, so they must advertise their prices as accurately as possible in advance.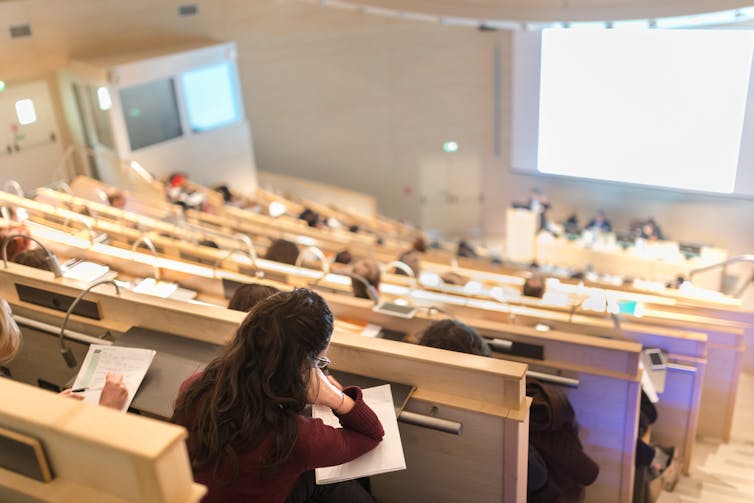 This is important because it relates to another part of government's higher education reforms: to ensure universities provide sufficient product information to consumers before they make their choice.
It also raises the question of who should decide undergraduate tuition fees. Universities being allowed to set their own fees in a free market was ruled out in the last parliament. And a proposal in last year's Green Paper to transfer the power to set fees to ministers, from a vote of MPs in the House of Commons, has been abandoned. This means any future increases in fees above inflation will need the approval of parliament, as in the past.
How fees work
Here's how it currently works. The government maintains control of undergraduate fees for domestic students because they're a part of a public system of student finance. This is where students make a choice to go to university, but pay nothing. The government pays the fees to the university and gives the student an "income contingent" loan – which means after graduation, the government takes the money out of the graduate's salary with the amount paid back each month dependant on the graduate's earnings.
The government will not be able to collect all the money it paid out in fees – about 75% is recovered – because an increasing number of graduates don't repay all the money loaned to them. This system means higher education is free at the point of use and the costs are equally shared between graduates and government. The large sums of money being lent out, and the fact some will never be repaid, means this system requires controls on fee levels to protect the system and public finances.
Add into a system such as this fees rising well above inflation and allegations universities have recruited students with promises of high graduate salaries which do not materialise, and you have a similar situation to the US – where some argue higher education resembles a "Ponzi" or "Pyramid" scheme. So capping fees can be seen as a way of controlling graduate debt and preventing a similar situation arising in the UK.
Fees of the future
Following the new prime minister's ministerial reorganisation, higher education policy (but not science) has moved into the Department for Education. Jo Johnson remains as the minister for universities and science, but is now based in two government departments. This is good for joined up government and policy continuity as it enables Johnson to implement the Conservative university reform agenda he personally developed.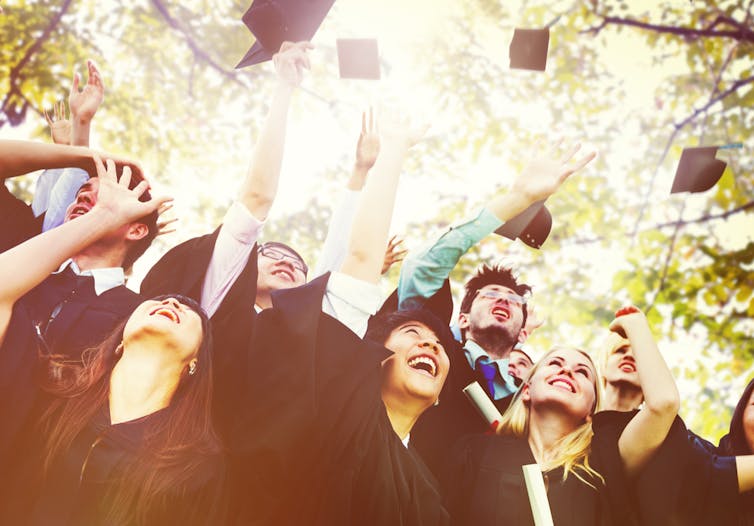 And with the new government now in place, and the higher education reforms moving through parliament, the future of tuition fees looks much clearer. We can now expect to see annual increases in fees by inflation for several years to come.
So what this ultimately means for students is that increases in undergraduate tuition fees now look inevitable – even if only by inflation.