When eating for health and the environment, not all foods are created equal. The consumption of seafood has led to the over-exploitation of three quarters of the world's oceans. Meat and dairy foods require more water, energy and phosphorus to produce and have higher greenhouse gas emissions compared to plant foods. Yet in the NHMRC's draft Australian Dietary Guidelines (ADGs) there is little hint of this. There is no guidance on sustainable diets or sustainable foods. But should there be?
Dietary guidelines are so important. They have traditionally formed the basis for a wide range of decisions made by health professionals, policy makers and food manufacturers. Because of this, it is important that dietary guidelines are up to date and based on the best available evidence.
The work carried out to develop the latest guidelines is impressive – a review of some 55,000 health and nutrition studies, wide consultation with food, nutrition and health experts around Australia as well as in-depth modelling and analysis.
Unfortunately the guidelines do not consider the way a food is sourced or its method of production – even though these factors influence the nutrition and environmental impact of a food.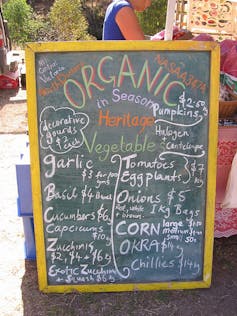 In particular, the guidelines have neglected to consider the carbon emissions associated with food production, packaging, transport, storage, waste and disposal.
Because our dietary guidelines are reviewed only rarely, it is crucial that they reflect the needs of the Australian public for the next ten years or so. The current draft dietary guidelines would have greater relevance and currency if they provided guidance on the optimal diet to ensure the health and wellbeing of Australians and considered the climate change impacts on future generations.
Climate change is bad news for health
Climate change carries a variety of risks for human health in the short and long term, and health continues to be an important theme in climate change talks. For Australia, climate change will mean:
more heat-related deaths
more flood-related deaths and injuries
an increase in mosquito-borne diseases like malaria, dengue fever and encephalitis
an increase in water-borne diseases
more food-borne diseases like gastroenteritis and hepatitis.
Still, many of our current food practices only serve to exacerbate climate change.
More plant foods, less meat and dairy
There is good evidence that greenhouse gas emissions can be reduced through reductions in meat and dairy consumption. And international environmental observers including the United Nations Environment Program (UNEP), the World Bank, and the Convention on Biological Diversity (CBD) have called attention to the environmental impacts of meat consumption.
In Australia, the need to reduce emissions from livestock is accepted, however federal and state governments, food producers, and even environmental and animal welfare organisations are hesitant to specify, much less promote meat and dairy consumption reduction.
Human and planetary health
Considering the range of sustainability issues we now have on our plates – climate change, biodiversity loss, peak phosphorus, declining fish stocks – shouldn't our dietary guidelines play a bigger role in guiding people toward sustainable diets?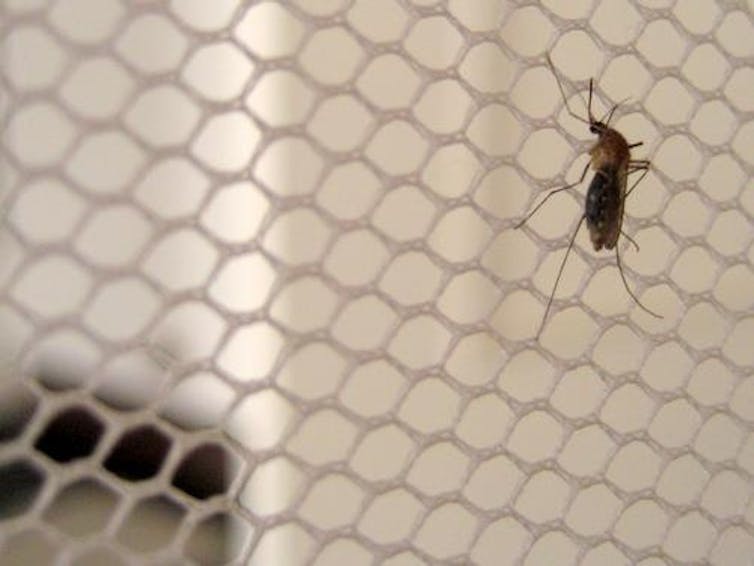 What needs to happen for the NHMRC to be given a broader mandate and adopt a wider definition of health – one that considers human health in the context of planetary health?
Other countries have started taking this approach. In 2009 the Swedish National Food Administration teamed up with the country's Environmental Protection Agency to create guidelines on environmentally friendly and healthy diets. The guidelines - welcomed by nutritionists and environmental scientists - specifically recommend eating less meat and promoted a more plant based diet.
In the same year the UK Sustainable Development Commission prepared advice to the UK Government which recommended reducing consumption of meat and dairy products as a priority area.
Australia needs to take a more balanced approach to meet our health and nutritional needs while considering long term environmental sustainability. More work is needed to reposition meat and dairy as occasional rather than everyday foods. The Australian public deserve to be educated about the health and sustainability benefits of plant-based diets and supported with better information and guidance.
This conversation is about beliefs and values and ultimately action. It seems reasonable to add "Environmental Sustainability" as a separate section of the guidelines. It would consider social equity and provide advice on evidence-based food choices and behaviours that members of the public can follow to reduce carbon emissions. It would genuinely support personal and planetary wellbeing.
The exclusion of environmental sustainability from the present review means delaying action for another ten years or so. This is not acceptable – the dietary impacts of climate change need to be addressed now and cannot wait.
Consultations on the updated dietary guidelines close on 29 February.