The Victorian government is proposing to ban single-use lightweight plastic shopping bags.
First of all, for plastic bag devotees, don't panic - there are alternatives such as paper, cloth and a range of other reusable bags (you can even use the cardboard cartons from the shop). For those who have been advocating for a ban, don't relax - there is still more to be done.
While the details of the plan are still being discussed, it is good to see that the government has committed to consultation with businesses and the community. We can be assured that the government will not swap one issue for another - such as reducing the amount of plastic bags used for waste, only to increase the use of bin liners. We need to ensure that the alternatives proposed actually reduce environmental impact.
In fact, this is prime time for the government to take a step further. We can do much more than ban single-use plastic bags. We should expand the ban to cover more categories of plastic and actively move to manage waste and reduce plastic pollution.
---
Read more: Getting rid of plastic bags: a windfall for supermarkets but it won't do much for the environment
---
Should the ban proceed, it will have one significant outcome. The three most common contaminants of the household recycling bin (representing 10-15% of the recycling stream, according to my own audits of kerbside recycling bins) will be banned:
plastic bags with recyclables
plastic bags with general waste
empty plastic bags.
But simply looking at the perceived issues associated with plastic bag disposal is not enough. We must also understand why people actually use plastic bags. What are their shopping habits? When do they shop? Have we considered tourists who buy groceries?
Plastics ban is not enough
Instead of just banning bags, we need to look at the issue of plastic in its broadest sense. On a recent trip to the supermarket, I estimated that almost 40% of the vegetables are wrapped in plastic packaging. Even if you wanted an alternative, sometimes there isn't one. The packaging comes with the produce.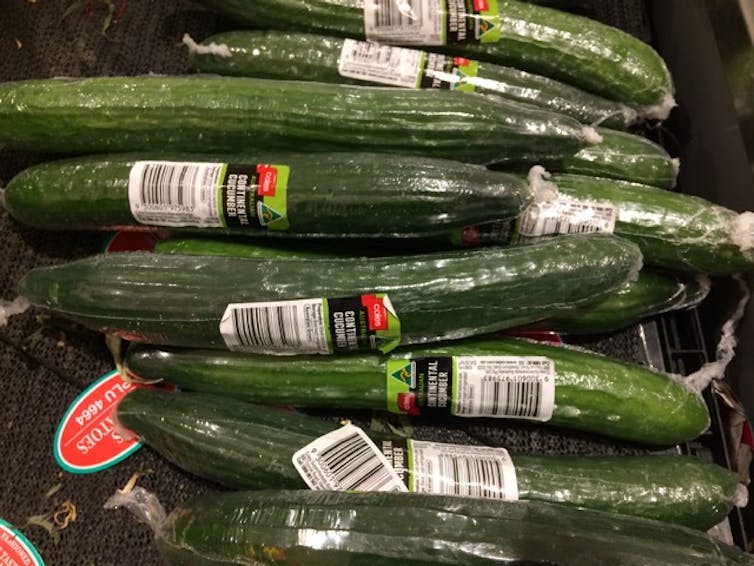 The Victorian government has claimed that it would be impractical to ban the packaging of fruit and vegetables. But why is it acceptable to focus only on the plastic in bags and not in other vessels? Packaging is another source of excess plastic that consumes resources and contributes significantly to landfill waste. Given that many foods (such as strawberries or tomatoes) are pre-packaged, shoppers will often buy more than they need and end up wasting food.
We have the perfect opportunity to address two significant issues at the same time. The question is: will we?
The Victoria government has acknowledged that thicker, more durable plastic bags have a greater environmental impact. Yet according to the proposed policy, the banning of these bags may be optional. This is why any consultation process must encompass all types of plastic.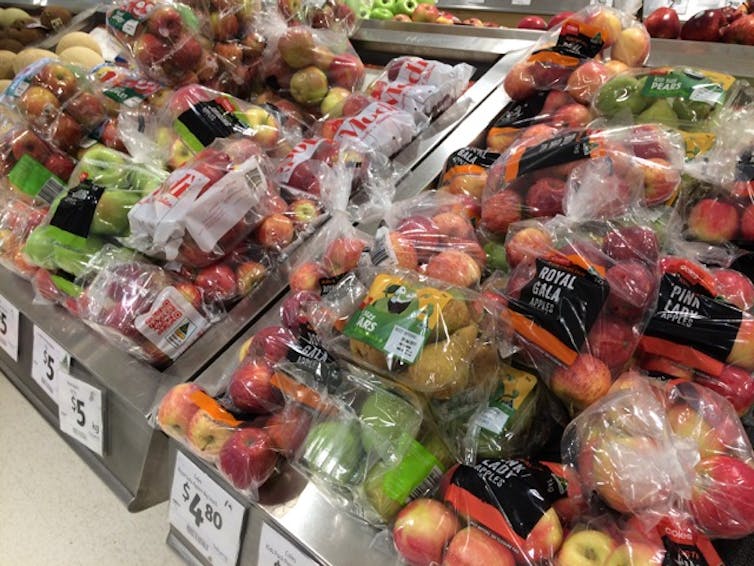 We have the opportunity to get it right and lead the way, and it is important that all views are heard. If you would like to have your say, the Victorian government has a survey where comments can be provided.
What we can learn from other programs
When looking at programs that successfully changed our behaviour, such as "slip slop slap", using seatbelts and reducing the road toll, promoting HIV awareness, and even litter prevention, we can identify several features that seem to be crucial to their success. They are:
the program advised us exactly what to do and why
there were multiple different advertisements – but each focused on the same issue
different demographics were targeted, but with the same focus
the advertisements were provided in multiple formats at many locations.
It will be important that any action undertaken includes an education program. It should inform consumers why this ban is happening and advise them what actions they can take.
Other policies that we can undertake include container deposit legislation. My audits of SA's landfill rates, compared with those of other states without container deposit schemes, shows that these schemes significantly reduce the disposal of plastic waste to landfill.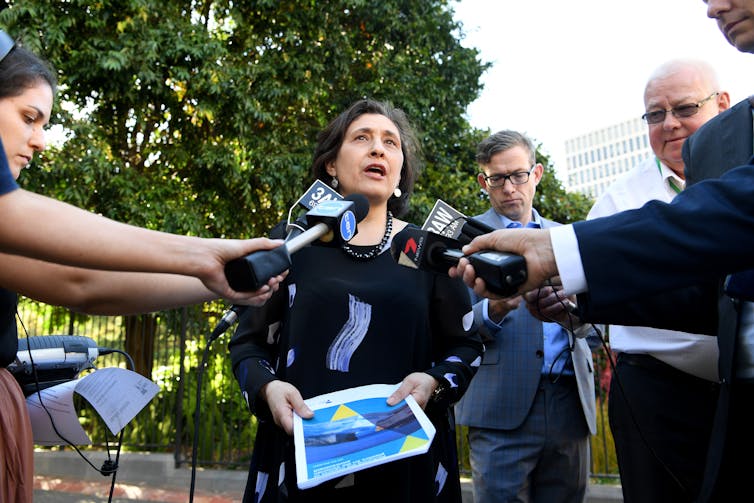 These changes should be incorporated into the proposed ban of the plastic bags. We must learn from past policies to ensure we make a smooth transition away from disposable plastics. The government should be aware of the different shopping habits of our society to find a cost-effective yet sustainable solution to plastic packaging.
There are a lot of changes that we can make. It is not just limited to banning single-use plastic bags. We need to consider the bigger picture of plastic packaging so we can truly put a dent in retail waste.