Could we be facing the end of an icon? Automotive trade press reports suggest troubled German automotive giant Volkswagen (VW) may kill off the Beetle for a second time, despite a recent high-profile attempt to reposition the car to give it more masculine appeal.
Volkswagen hasn't confirmed the claims. But following the diesel emissions scandal, the brand's 2016 first-quarter profits have slumped 85% from €514m to just €73m and it's no surprise that poorly performing products could be lined up for a cull.
The second incarnation of the original people's car was launched in 1998, drawing on hippie flower power to leverage nostalgic counter-culture associations. Built in Mexico, the new Beetle was marketed as a fun car, offered with decorative sticker options and rather uniquely, a dashboard mounted vase, allowing owners to personalise their driving space with a bloom or two.
Little advertising emphasis was placed on engine performance and it was often priced at a discount to the Golf, its more practical, hatchback stable mate. But it proved particularly popular with women. DVLA new UK Beetle registrations data shows early female registrations rose from 60% at launch to a high of 79% in 2006.
The new Beetle formed part of a wider industry trip down memory lane, with competitors bringing back to life contemporary reworkings of the Fiat 500, whose original cloth roof was designed to save money on sheet metal, and the MINI, now owned by BMW.
Intriguingly, cumulative UK vehicle licence ownership data at 2013 shows that all three retro models shared a stand-out female fan base with 70% of registrations by women. No other current models showed such a heavy feminine following.
Seeking more men
But in 2012 VW sought to boost Beetle sales by rebalancing the model's gender appeal. Clearly, the old marketing mix promoting fun, flowers and lumbering power trains had failed to attract sufficient numbers of male Beetle fans.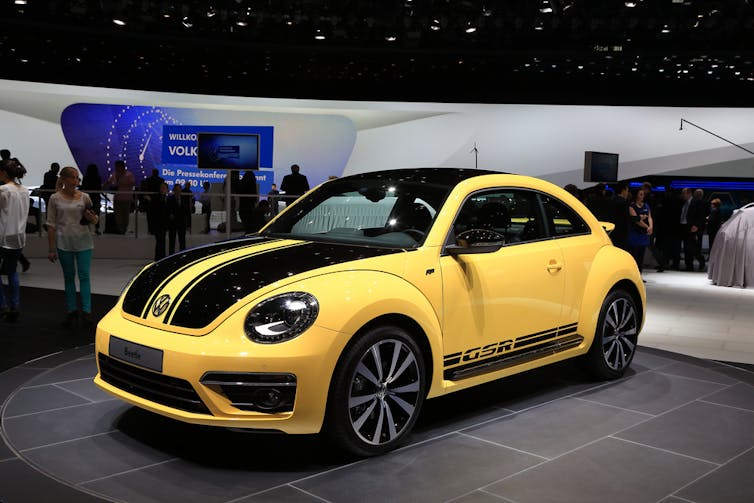 It was not alone in trying to broaden its appeal to both men and women. As even masculine mass market fragrance Old Spice sought to engage the female market, Jane Bainbridge recognises that a number of previously male-oriented sports brands, such as Adidas and Nike, successfully attracted more female customers without alienating their traditional male audience.
Pixar's reverse creative take over of Disney's languishing animation studio also saw John Lasseter introduce a more balanced gender approach to its fairy tales, effectively repositioning them for all-round family appeal, an approach that has been validated by a string of box office hits including Tangled, Inside Out and Frozen. Indeed, research led by Theo Lieven at St Gallen university suggests androgynous brands that simultaneously emphasise both female and male characteristics are more highly rated, citing Apple and Disney as exemplars.
Don't spare the horses
And so the second relaunch of the famous marque in 2012 used a design that harked back to the original 1930s oval shape. It was heralded with an integrated marketing campaign that emphasised a more aggressive stance, its power, and a top of the range sports configuration, while retaining much of its curved, nostalgic, aesthetic appeal.
Signalling ambitious intentions, VW did not spare the horses with the advertising spend, launching during the US Superbowl, the largest and most expensive event in the US sports calendar with an enormous 111m television audience, which was 46% female.
Initial results from the US, the Beetle's largest market, in the year following the repositioning suggested that the gender dial had been shifted by some 10 points, knocking the Beetle off the top of what is affectionately known as the "chick car" table stateside.
But the UK position remained more polarised and although immediately following the 2012 relaunch new registrations for women stood at 62%, the latest 2015 DVLA data shows 73% female ownership. The really bad news for the German automaker, though, is not only that the gender rebalancing initiative appears to have failed, but rather that total sales continue to languish at a third of the level seen at the turn of the century.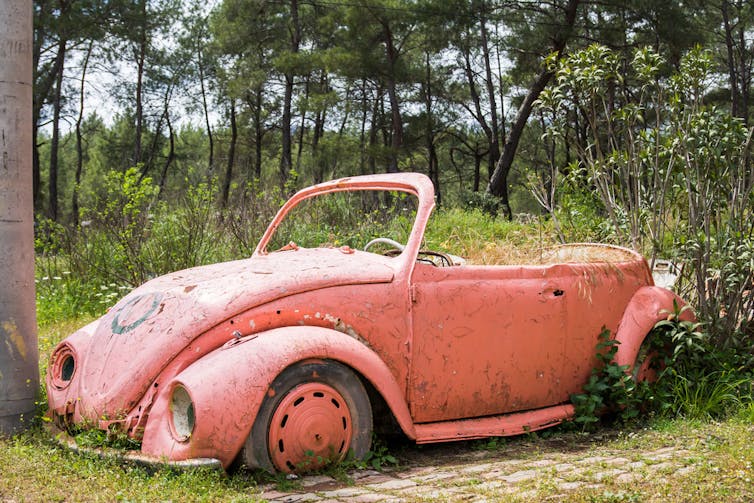 Dire US sales – down 22% in 2015 and 42% down in Q1 for 2016 – heavy UK discounting, and a cessation of factory orders on all Beetle models except the beach buggy-inspired Dune – uniquely available in gold – lend credence to the as-yet-confirmed internet rumours of imminent plans to kill off the Beetle. And let us not forget the end of the line for the original Beetle was marked with commemorative silver and gold skins.
So was VW fatally mistaken in trying to reposition a fun, female-focused niche product? The jury's out, but this could well be the end of this bug's life.