At first glance, the British news industry looks to be in trouble. With editors in the dock, a fraught new system of regulation, and declining newspaper circulation, it's easy to panic about the trajectory of journalism. But if we read between the lines, the future looks surprisingly hopeful.
The UK has always had an exceptionally vibrant and influential newspaper market: no other country supports so many national newspapers per head of population. And now, although newspaper sales continue to fall overall, more people are reading British news than ever before.
London's Evening Standard has tripled its readership since going free. The Guardian has a global readership of some 80 million people. The Mail has the world's most read news website.
But even if any newspaper can in theory have a massive global online readership, the question of how to make it pay still looms large. Different news organisations are taking different measures to solve this problem – with varying levels of success.
Historically, serious news has always been subsidised. It used to be backed by press barons seeking power and influence and prepared to underwrite the costs of news to get it. Arrangements like this still fund major news outlets – think of Rupert Murdoch, or the Independent's Evgeny Lebedev. In a corporate sense, meanwhile, influential newspapers are subsidised by more profitable popular titles in the same stable: The Sun and The Times, Auto Trader and The Guardian. More than two thirds of the Daily Mail and General Trust's profits come from non-news services, such as supplying specialist information to business or trade journals.
Subsidisation models are well established within corporate groups and among influence-seeking international moguls, but they are now spreading to new digital news services. Buzzfeed is recruiting foreign correspondents to report news to an audience lured in by their entertainment "listicles" and sponsored content – a principle not so different from Hugh Cudlipp's Daily Mirror of the 1960s, which offered serious news alongside a more popular agenda.
Other outlets are experimenting with different revenue-chasing methods. News UK titles have adopted the total paywall, trading online reach for a smaller loyal subscriber base from which they can derive more revenue. The FT and The Telegraph have opted for so-called "metered" paywalls, which allow a degree of free access before demanding payment. The Mail Online's celebrity coverage attracts huge global interest, and therefore advertising dollars.
Then there's the open model – building a large audience and hoping to monetise it, as The Guardian are trying, or the advertising-funded free distribution that has transformed the London Evening Standard.
These experiments have seen varying degrees of success, and it's clear that there isn't any single solution. But few markets show such a range of experimentation and innovation as the UK's news industry. And already, some success stories are emerging.
On the mend
If paying for a paper is increasingly rare, the future is clearly mobile. Phones and tablets are showing exponential growth and the public seems more inclined to pay for that convenience. Newspapers' increasing use of video – the Premiership goals deal for The Sun and The Times, for example – is driving mobile subscriptions and advertising.
Successive annual reports show some newspapers' losses starting to "moderate": the FT and the Telegraph, among others, continue to make profits. And digital growth, while still not sufficient to carry all the costs of production, is starting to outstrip conventional advertising losses at The Guardian, the FT and the Mail, among others.
Earlier this year, PWC predicted the UK's overall entertainment and media market will grow by £11.5bn to £65.5bn in 2017 – growth driven by digital revenues, as the industry adapts to the rise of new platforms.
There is even hope for the troubled local news sector, which has long suffered from over-centralised production, shrinking editorial budgets and slow online growth. Despite predictions of local news's demise, surveys show surprisingly resilient local newspaper readership.
More excitingly, local journalism is being reinvented from the ground up. Hyperlocal community sites started by entrepreneurs are pioneering a new kind of local news; some, like the Brixton Bugle and Caerphilly Observer, have even migrated from web to print, where their advertising rates are still higher.
Looking across the industry, then, it is not yet time for celebration – but at least time to breathe a little easier.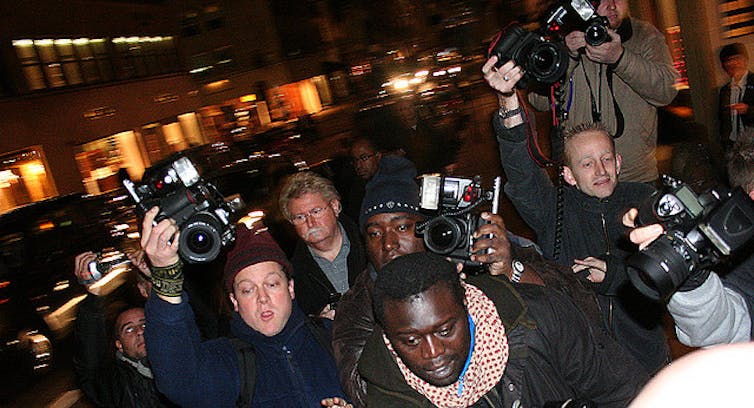 A mess – but it'll do
Meanwhile, hanging over the entire UK industry is the vexed question of regulation – and the questions about journalism ethics following the phone hacking scandal. It reminds me of the movie "No Country For Old Men" and the carnage at the end of the opening shoot out. "This is a mess, isn't it Sheriff?" asks the deputy, to which his sheriff replies, "I reckon it'll do till the real mess comes along".
As I write (and the situation is still in flux), we have a Royal Charter on press regulation as law; the industry is setting up its own regulator, the Independent Press Standards Organisation (IPSO), and refusing to place it under the charter. Media owners say the Royal Charter invites political interference, but politicians and lobbyists disagree.
And yet IPSO is arguably stronger than the PCC which preceded it. It is more independent of the newspaper owners, even if not as far as Lord Justice Leveson, campaigners, or indeed I would want – and its potential to work better than the old system has been publicly recognised by Culture Secretary Maria Miller.
Meanwhile, the Leveson Inquiry has had a cultural impact on the tabloids, and the last chance saloon is a decidedly more sober place. The new editor of the Sun has said they have returned to old fashioned journalism, knocking on doors and gathering first-hand evidence.
We're even seeing serious investment in the future: as News UK has set up a news academy to nurture the next generation of British journalists.
More readers for British journalism than ever before, growing digital revenues, moderating losses, innovation in business and editorial models, successful new grass-roots initiatives, a more rigorous regulatory environment, and formal charges against those accused of criminally unethical behaviour: this hardly sounds like an industry in crisis.