In the second act of Jason Raftopolous's endearing but slight drama West of Sunshine, estranged dad and hopeless gambler, Jim (Damian Hill), gives his tween son, Alex (Ty Perham, Hill's real-life stepson), a lesson in blackjack.
"Lucky we're not playing for real," Jim chides after Alex folds, in spite of his father's advice. Alex is at a delicate age, slipping from childish self-centredness and naiveté to the awareness that comes with teenagehood. His call for another playing card in this scene, even though the odds are against him, surely serves to mirror Jim's recklessness, but it also perhaps foreshadows a twinned impulse in Alex toward self-sabotage.
Such questions of patrilineal force — what we inevitably take from our fathers, and whether we can negotiate our own course — underpin Raftopolous's film, giving heart and reason to its drama. But as Jim admonishes, the stakes do not always feel real.
---
Read more: Matteo Garrone's Dogman needs more dogs
---
Raftopolous's debut feature premiered at last year's Venice Film Festival, and concludes its festival run at MIFF. Its narrative is contained to a single day, where Jim, a courier of increasingly dangerous sorts, delivers packages while grappling to meet the deadline for a hefty debt. Jim fits the incompetent dad archetype well worn within the cinema, with tattooed sleeves, a house littered with fast food wrappers and an evinced sense of negligence.
Today he is stuck caring for Alex, who is on school holidays and whose cagey mother is at work. Raftopolous leaves circumstantial details — like the status of Jim's relationship with Alex's mother, and the nature of his debt — unclear, delaying our judgement to orientate us in the film's present.
Jim's job dictates an expansive tour of inner city Melbourne; we pass the St Kilda esplanade, shipping containers in Footscray, and foot traffic on Flinders Street. Raftopolous's care for the city and its quotidian is clear - indeed, when he introduced the film at MIFF, he appointed us its target audience.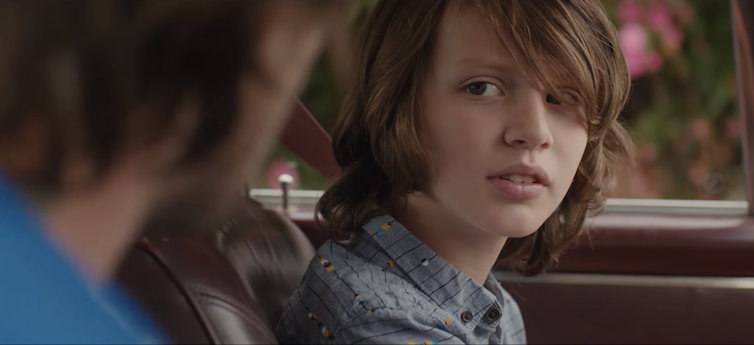 The film's handling of its setting is governed by specificity and texture, each pocket portrayed unceremoniously and often through the window of Jim's prized classic car (an heirloom of his late father). And yet, the film's neorealist aesthetic is offset by the film's concerted desire for poignancy.
West of Sunshine's runtime — a scant 78-minutes — proves to be decisive. The film moves swiftly - as Jim tells Alex at one point, "We've gotta keep moving." Its lead actors are at their best in the quiet, banal moments fostered by this setup. The off-screen bond shared by Hill and Perham is apparent in the familiar passages where they bicker over Alex's incessant phone use, or when Jim tries to pacify Alex's fears.
---
Read more: I Used To Be Normal's tribute to boyband fangirls is unexpectedly affecting
---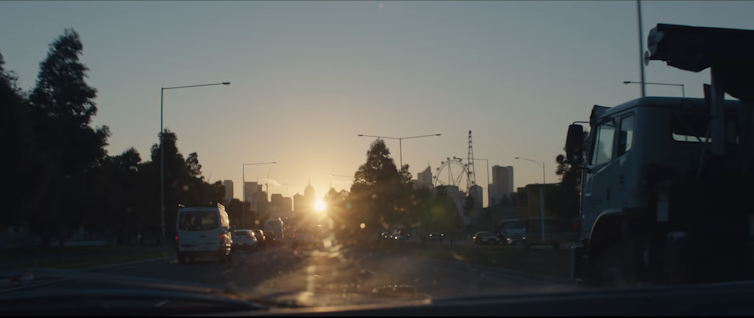 There are also a number of affecting performances by the supporting female cast, specifically Eliza D'Souza and Kat Stewart as Jim's love interests, and Kaarin Fairfax as a carer in straits perhaps more desperate than those of Jim. These natural moments are compelling but only go so far to abet the film's increasingly overwrought events.
The film sacrifices ambiguities about the outcome in view of inventing larger stakes. We are insistently reminded of Jim's money troubles from the outset, and his predicament quickly escalates to darker and not wholly plausible places.
Would the scope have been expanded, it might have allowed these points to develop in a way that felt more organic. As it is, Hill's performance starts to feel false as Jim endures these dramatic turns, as does the invasive score. Ultimately, Jim's behaviour places Alex in danger. But with the cause dubiously motivated, the payoff feels unearned.
---
West of Sunshine screened as part of the Melbourne International Film Festival.