The way we throw money at major transport projects almost guarantees billions of Australian taxpayers' dollars are wasted. Australian Auditor-General Grant Hehir has released yet another damning report on the process behind the A$16.8 billion investment in Sydney's WestConnex motorway, Australia's biggest infrastructure project since the Sydney Harbour Bridge.
WestConnex joins the long list of big, bungled transport investment decisions by Australian governments, both federal and state.
Analysis by the Grattan Institute shows these blunders are more than unfortunate accidents. They're symptoms of a reckless infrastructure investment process, which has been showing up in a pattern of cost blowouts.
What did the audit reveal?
Both the Coalition and the then Labor government went to the 2013 federal election promising to spend at least A$1.5 billion on WestConnex – before any business case had been completed. Voters were not informed of the project's investment merits until 2014, when Infrastructure Australia first published the business case.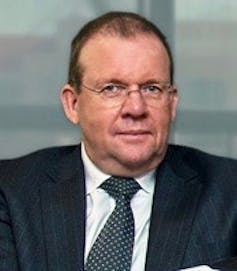 The primary justification for funding early expenses with a concessional loan – the first of its kind – rather than a grant was flimsy. The audit report found the decision was made because this approach would have "a smaller impact on the presentation of the Australian Government Budget". In other words, it would look better on the books.
Sadly, recklessness of this magnitude is not new, or unique to mega-projects. Grattan analysis of the Deloitte Investment Monitor shows that between 2000 and 2015 more than one-third of transport infrastructure projects were committed to them before a formal funding commitment had been made.
This matters, because poorly planned projects cost more than they should.
The audit of WestConnex found that the hasty early investment in the project was structured in a way that did not deliver value for money to Australian taxpayers. The A$2 billion concessional loan was made at below market rates, structured in a way that minimised the tax paid on the interest, and the time before interest is due to be paid to the government on the loan was set to be four times longer than major lenders traditionally provide.
Poor process is the norm
WestConnex is not unique in this way. The Grattan analysis of the projects built between 2000 and 2015 found that if a project was promised before a formal funding commitment had been made, it was more likely than not to run over budget. And when these overruns occurred, they were massive – project costs doubled, on average.
But committing to projects before checking if their investment merits stack up is not the only problem with how our governments invest in transport infrastructure. When business cases are completed, these are not done using comparable methodologies across jurisdictions. They are also rarely made available for the public to scrutinise.
When projects are opened, politicians use the phrase "finished on budget" very loosely. For instance, Perth's Peel Deviation project was declared "on budget" despite costing five times the initial estimate. Why? Because at one point close to project completion, another estimate put the cost even higher.
Sometimes, projects are backed for base political reasons, rather than on their investment merits. For instance, the Princess Highway Duplication project in Victoria's western district was found to offer only eight cents of benefit for every dollar spent. But it runs through the highly marginal federal seat of Corangamite – so it was built anyway.
Key steps to better spending
So, what should be done to ensure public money is better spent?
A good place to start would be to make infrastructure spending decisions more transparent. This could be done by publishing the full details of a project's estimated and realised costs and return on investment on data.gov.au. Infrastructure spending should also be included in the Productivity Commission's annual Report on Government Services.
Second, the quality of business cases needs to be lifted, substantially and quickly. The Commonwealth should ensure one agreed method is used to measure and manage project risk. The Productivity Commission should assign "reliability ratings" to infrastructure business cases, which should be published on Infrastructure Australia's website for all to see.
Finally, taxpayers should demand that politicians fully evaluate a project's investment merits before they commit to funding it.
The auditor-general has found politicians committed A$17 billion to WestConnex as if it were pocket change. This happy-go-lucky approach is fine for kids deciding to buy a treat on the way home from school. But when it comes to spending billions of dollars of public money on projects designed to last for generations, we need to insist on something better.