Almost 400 years ago, on 23 April 1616, William Shakespeare died. Perhaps the looming anniversary is what prompted a search through the library of Mount Stuart House on the Isle of Bute, Scotland, where a valuable copy of Shakespeare's First Folio (1623) has recently been discovered.
As Eric Rasmussen predicted in 2014, the chances of more folios turning up are reasonably good. This newest folio brings the grand total of known copies to 234, out of approximately 750 originally printed. Although this latest discovery is a welcome addition, Shakespeare's First Folio is hardly a rare book.
By contrast, latest estimates suggest that whilst 543 plays survive from the commercial theatres of Shakespeare's London, a staggering 744 remain known by their titles or descriptions of them only. At least two of them (there might be more) were by Shakespeare: Love's Labour's Won, and Cardenio. In other words, only the minority of drama from Shakespeare's day survives.
New research on the lost plays shows how interconnected the drama of the day was, with rival playing companies emulating each other's successes and replicating their own blockbusters with serials and spin-off plays.
Today we celebrate Shakespeare as one of the greatest writers of all time. But the survival of his plays – including masterpieces such as Antony and Cleopatra and The Comedy of Errors – was more precarious than you might think.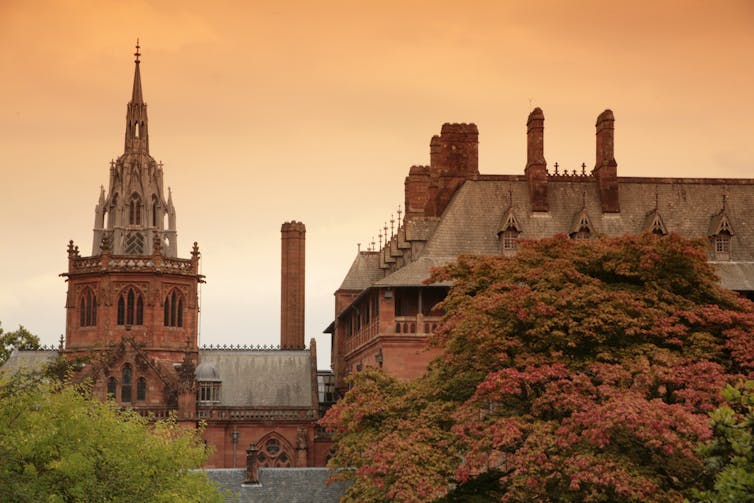 Only around half of Shakespeare's plays were printed during his lifetime. Hamlet, Romeo and Juliet, A Midsummer Night's Dream and others appeared in cheap print "quarto" editions, but some of the earliest printings did not even include Shakespeare's name on their title pages.
Titus Andronicus (1594), two of the Henry VI plays (1594, 1595), Richard II (1597) and Richard III (1597) all advertised the name of the companies who performed them, but not the playwright who wrote them.
Although the print run of plays published in quarto would have comprised several hundred, no copies of the first quarto of Hamlet were known until 1823 (we now have two copies, at the British Library and the Huntington).
Only a single copy of the first quarto of Titus Andronicus has survived (now at the Folger Shakespeare Library) – and it was only discovered in 1905, in a Swedish cottage.
The first plays to be published with Shakespeare's name were the 1598 editions of Love's Labour's Lost, Richard II, and Richard III.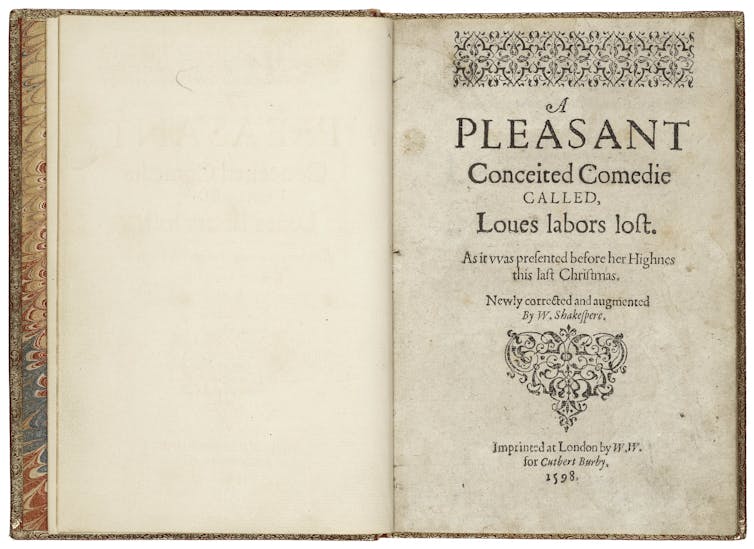 The 1598 quarto of Love's Labour's Lost says that it was "Newly corrected and augmented By W. Shakespere", hinting at the possibility of an earlier publication (which may have borne the author's name too). Remarkably, Shakespeare seems to have written a play called "Love's Labour's Won" (possibly a sequel or spin-off play), and that play even appears to have been printed, but has since been lost altogether.
He must have written it by 1598, when the Elizabethan schoolmaster Francis Meres praised Shakespeare as amongst the best of the English writers of comedy and tragedy, citing "his Loue labors lost, his Loue labours wonne" and other plays as examples.
In 1953, a second reference to this lost play was discovered in a bookseller's list dated 1603. Perhaps, like the unique copy of Titus or the Mount Stuart House library's First Folio, a copy of "Love's Labour's Won" will turn up in an attic or basement one day too: possibly someone has already seen it, and the likely absence of that magic word "Shakespeare" on the title page has prevented further interest.
The first edition of Henry IV, Part 1, was also nearly lost; indeed, remains mostly lost. Only a four-leaf fragment survives, having been found in Bristol, in the binding of another book. Luckily Henry IV, Part 1 seems to have been immensely popular, appearing in 9 quarto and 2 folio editions before 1660.
Occasionally a character gets lost too. A stage direction at the start of Much Ado About Nothing reads: "Enter Leonato gouernour of Messina, Innogen his wife, Hero his daughter, and Beatrice his neece, with a messenger". "Innogen" (or "Imogen") is never heard from or seen again.
Midway through The Taming of the Shrew, the character called Hortensio is a suitor to Bianca Minola, but is frequently left out of the conversations about her known suitors; worse, another suitor, Tranio, seems to be allocated lines intended for Hortensio.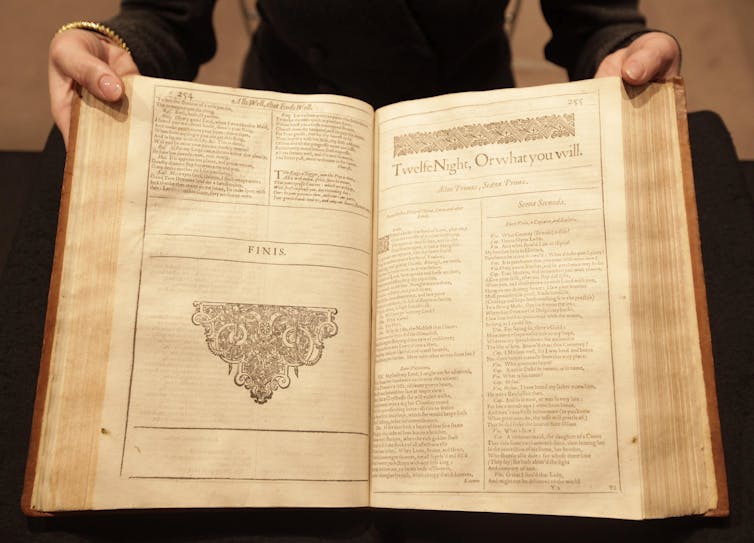 In 1623, seven years after Shakespeare died, his friends and colleagues assembled the collected works commonly referred to as the First Folio. The Folio "saved" some 18 of Shakespeare's plays from possible loss, in that it printed them for the first time. Macbeth, The Tempest, Julius Caesar, Twelfth Night and 14 others may never have made it to us if they hadn't been preserved in 1623.
But printed plays from Shakespeare's period are the minority, and we don't know why some plays were printed and others not. Shakespeare co-wrote a play called "Cardenio" with fellow King's Men dramatist, John Fletcher, sometime around 1613, when court records show that it was performed at Whitehall Palace.
Most scholars assume this play was based on a subplot from Don Quixote: perhaps in 2016 we should be commemorating the death of Cervantes (who was buried on 23 April 1616) and Shakespeare together.
Four centuries on, Shakespeare's plays continue to bring us joy on stage, page, and film, thanks to their memorable characters, lines, unique words and powerful insights into the human mind. That – and the fact that so much of his work survived at all – is something worth celebrating.
---
David McInnis founded and co-edits the Lost Plays Database. He is curating an exhibition, "After Shakespeare", on Shakespeare's legacy, at the Baillieu Library from July 14 – January 15.