The United Conservative Party's victory in the Alberta election represents a remarkable comeback for Premier Danielle Smith.
Smith's win over the NDP's Rachel Notley will likely lead to heightened conflict for Alberta within the Canadian federation as she returns to the populist playbook that got her back into politics. Her victory — a reduced but still comfortable majority for the UCP — came after an election campaign that was upended by wildfires that raged across the province.
Smith's return to politics after a decade as a radio host was improbable, but she was able to build support among two groups of Albertans: those angry about COVID-19 public health restrictions and others who wanted to see fundamental changes to Alberta's place in Canada.
Her key promise was to pass the Alberta Sovereignty Act that would let the provincial government opt out of enforcing federal legislation it deemed not to be in the province's interests.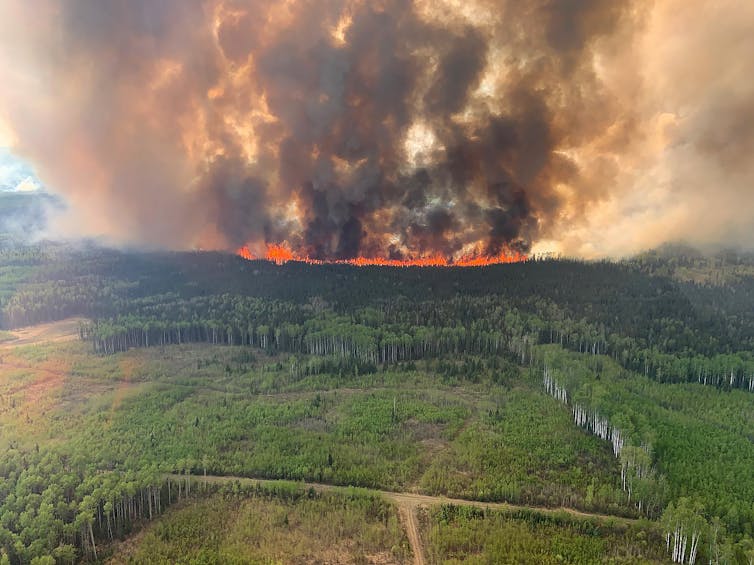 Moderating her stance
After her narrow win in the party leadership, Smith led a caucus where she had relatively little support. She responded by moderating her stance on her two key issues.
On COVID-19, she fired senior health officials but did not follow through on her promise to pass a law to protect the unvaccinated from discrimination.
Instead, she appointed former federal Reform Party leader Preston Manning to lead a panel to make recommendations about the issue after the election.
Her Sovereignty Act morphed into the Alberta Sovereignty Within a United Canada Act, with the title change and certain provisions designed to reassure Albertans that Smith was not intent on taking Alberta out of Canada.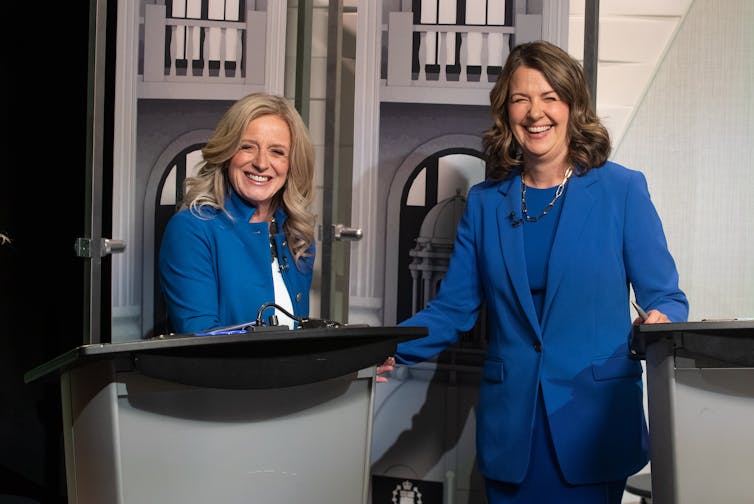 Extreme stands were a liability
Unlike the supporters who helped Smith win the UCP leadership, the Alberta electorate tends to be considerably more centrist. Smith's history of extreme political stands and commentary appeared to be a significant liability for her and her party.
In the weeks prior to the election, it became public knowledge that Smith had spoken with an extremist religious leader charged with mischief for his role in a border blockade at Coutts, Alta., and tried to intervene in his prosecution.
During the election, the province's ethics commissioner issued a report indicating Smith's actions violated Alberta's conflict-of-interest legislation.
Smith pivoted from her populist playbook to the traditional stance of Alberta conservative governments: an alluring combination of well-funded public services and low taxes.
Reversed cuts
Smith partially reversed the government's cuts to public health care and K-12 education brought in by her predecessor Jason Kenney, increased payments to disabled Albertans, offered up a generous set of payments to families and seniors and offered savings on gasoline and energy costs.
On the first day of the campaign, Smith announced her key platform plank: a reduction in Alberta's already low personal income tax rate. This was followed by a commitment to pass legislation requiring the Alberta government to hold a referendum before introducing any tax increase.
Smith was able to make these promises because of the resource royalties flowing in to the provincial treasury. Should the price of oil decline, the level of spending and tax cuts she has promised will force the province into a deficit.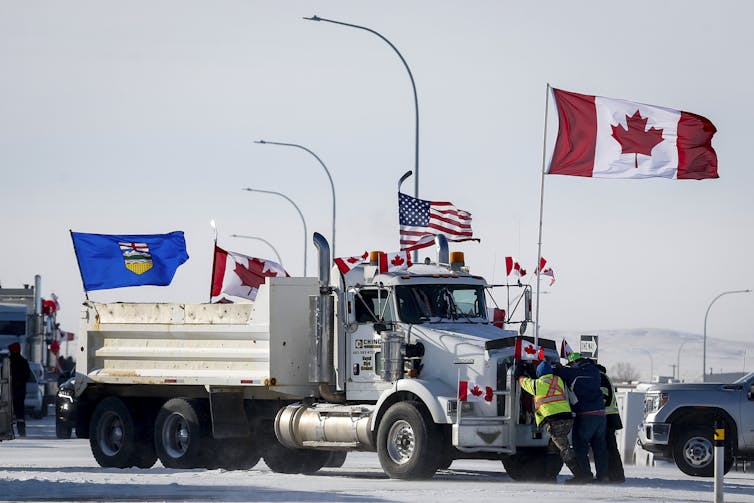 With her election win built on the foundation of oil and gas, Smith has every reason to interpret her victory as a mandate to vigorously protect that industry and the extraordinary wealth it produces for Albertans.
It's expected her government will link arms with Saskatchewan's and try to stir up federal-provincial relations. Smith's Alberta Sovereignty Act — like Saskatchewan's Saskatchewan First Act — is intended to signal a new constitutional toughness aimed at pushing the federal government back into its lane.
These two provinces efforts to assert their jurisdiction over natural resource development means the federal government cannot act to reduce greenhouse gas emissions. This sets the stage for conflict between Alberta and Saskatchewan and Ottawa, at least as long as the federal Liberals are in power.
Conflict with Ottawa in defence of oil and gas offers Smith a way to reconcile the political challenges she faces. To win the election, she had to move toward the political centre and spend public money liberally. In office, she is likely to find herself under considerable pressure from the populists who helped her launch her comeback.
A shared resentment for Ottawa
The one stance that reconciles these competing pressures is conflict with the federal government in support of oil and gas. This reassures those who want to ensure that Alberta remains an affluent, low-tax jurisdiction. It also reassures populists who share her resentment of Ottawa.
Are there lessons for Canadian conservatives in Smith's win? It may offer reassurance that centrist voters are willing to look past a leader's association with the so-called Freedom Convoy if the party offers a good enough economic proposition.
But Alberta may be the only Canadian jurisdiction where this kind of offer can be made, and only as long as its signature industry remains viable.
Smith's remarkable comeback promises to shake up Canadian politics. Her government is likely to engage in conflict in Ottawa. If these conflicts are not resolved in a way that favours Alberta, proposals to fortify the province by establishing its own police force, pension plan and revenue collection agency are not far behind.
---
Read more: What the Free Alberta Strategy gets wrong about Canada's banking system
---
Danielle Smith has long been a prominent figure in Alberta political circles. With her election win, she will become a prominent — and controversial — national figure.