A middle-aged man with a history of criminal activity and violence, a variety of aliases, multiple jobs and addresses, and several broken relationships launches an attack on parliament and is killed in the process. This individual wasn't Khalid Masood, but a man named Paul Chartier.
Chartier tried to set off a bomb in the chamber of the Canadian House of Commons in Ottawa in 1966. Instead, he managed to blow himself up. He left a manifesto explaining his motivation for the attack, citing anger over economic inequality and political corruption and declaring his desire to kill politicians in response. Although it wasn't labelled as such at the time, Chartier's political agenda made the bombing an act of terrorism.
We still don't know why Masood drove a rental car along the pavement on Westminster Bridge in London, killing four people and injuring many more, before stabbing police officer Keith Palmer to death.
Senior counter-terrorism police officer Neil Basu, has said: "We must all accept that there is a possibility we will never understand why he did this."
This police response comes despite the default assumption among politicians, the media, and many academics, including myself, was that this was clearly an act of terrorism. It was horrific violence that resembled previous attacks by supporters of Islamic State (IS) in Nice and Berlin. IS also subsequently claimed credit for the London attack.
But the lack of clear evidence as to what motivated the attack is a problem. Motivation is what separates terrorism from other acts of violence. British law states that terrorism occurs when "the use or threat is made for the purpose of advancing a political, religious, racial, or ideological cause". A variety of other definitions of terrorism, which in itself is not a fixed concept, also refer to a political or ideological or religious inspiration for the violence.
This is why not all acts of extreme violence are labelled as terrorism. In Cumbria in 2010, a taxi driver shot and killed 12 people due to personal grievances and the violence was not treated as terrorism. The same point would apply to the unspeakable violence associated with massacres in Hungerford in Berkshire 1987 and Dunblane in Stirling in 1996 in which individual attackers murdered a combined total of 33 people.
Cart before horse
With Masood, a step has been skipped. Instead of establishing that the London attack was an act of terrorism by providing evidence as to the perpetrator's motivation, speculation has focused on why he became a terrorist. Mass immigration and multiculturalism was one culprit even though he was born in Kent in 1964.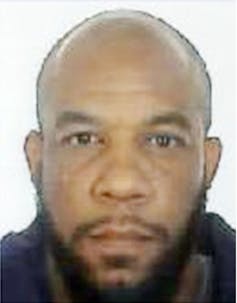 Perhaps he had been radicalised in prison because he converted to Islam after serving time. Or could it have been the time he spent in Saudi Arabia? Or was it down to residing in what the Daily Mail described as the "jihadi capital of Britain", otherwise known as Birmingham? This even though he didn't live in any of the areas in Birmingham where most of those convicted of terrorism over the past 16 years resided.
The British government also appeared to suggest social media was responsible with a promise to crack down on extremist content online, even though no link between the attack and such material has been established.
Certainly, there is circumstantial evidence to suggest Masood's violence was terrorism. MI5 considered him a possible extremist in 2010. He may have had like-minded associates, although at the time of writing only two of the 12 arrested in the aftermath of the attack remain in custody and no one has been charged in connection to the attack.
Masood accessed messaging service WhatsApp just before the attack, and that might eventually provide insight into his thinking or show that he was connected to a wider cause. Conceivably other definitive evidence as to his motivation will emerge. But the police have themselves raised the possibility that it will not.
Despite the lack of clear evidence on his motivation, there was no nuance in classifying Masood's act. It was quickly, and widely accepted as terrorism. His religious faith seems to be the key factor in explaining such a definitive determination. After all, considering repeated examples of the reluctance to label violence by white men as terrorism even when a relevant motivation has been established, you have to wonder if this case would have been labelled differently had a non-Muslim carried out the attack.
But why does any of this matter? Whether or not it was terrorism, Masood murdered four people, injured many others, and left countless others scarred for life. It is important because labelling his violence as terrorism adds a deeper meaning and resonance. It makes it something more than a final act of rage by a man with a history of violence that predated his conversion to Islam.
It also risks sparking a backlash against British Muslims. As well as ruining lives, that in turn can lead to precisely the kind of alienation that pushes recruits towards groups such as Islamic State.
Masood's murderous rampage may well deserve to be called terrorism, but only when the evidence proves it. Before then, assuming to understand his motives is to unnecessarily fuel division and guesswork.