Jonathan Church's sudden departure from the Sydney Theatre Company after nine months as Artistic Director gives cultural commentators an excuse to indulge in the theatrical equivalent of fantasy football – which Australian theatre director would we appoint to replace Church, directing our favourite actors in our choice of overlooked theatrical masterpiece?
Enjoyable though it is, such speculation raises several questions. These questions are not unique to Sydney – in fact the STC's current predicament is an opportunity for Australian voices to be added to a conversation about relevance, localisation and internationalisation in theatre that is already in full swing elsewhere.
Should we be disappointed if the STC does not appoint our dream director? Not necessarily – great theatre directors can make for poor Artistic Directors, whereas, with vision and collaborative leadership skills, relatively unknown theatre directors have made great Artistic Directors.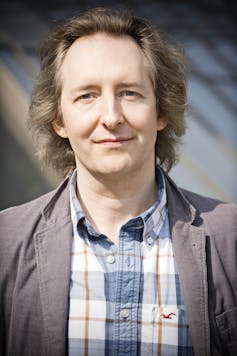 While most will direct some productions, Artistic Directors have a much wider role: they're responsible for setting the tone, themes and approach for a whole theatrical season, selecting the plays for production, and engaging guest and in-house directors. Given the STC's diverse programming, the Artistic Director must have experience of a broad range of theatre styles and periods, being able to gauge which well-known works will resonate in new ways for contemporary Sydney, which forgotten works need to be revived at just this point, and which new writers need to be brought to the stage.
They'll have input into casting decisions – good Artistic Directors can lure established actors into surprising roles, and nurture emerging artists over the course of a season. They must be financially astute administrators, assertive communicators able to cultivate good working relationships with their Board of Directors, and leaders capable of motivating all those whose work supports the company on- and off-stage.
A big ask for one individual? Definitely – the job requires major commitment, and often a willingness to subordinate one's own directorial career (and personal life) to the needs of the company, an understandable turn-off for many practising directors.
No surprise, then, that the STC needs time to recruit a replacement for Church – meanwhile, acclaimed director Kip Williams' recent appointment as Interim Artistic Director should give the company some much-needed stability.
Does Sydney need more from the STC than great productions? Cities with vibrant theatrical cultures know that a season of well-directed plays is not the end point of theatre, but the potential starting point for the building or strengthening of diverse communities. A flagship theatre company can transform a city's view of its place in the world, prompting communities to have conversations with themselves on issues of local significance.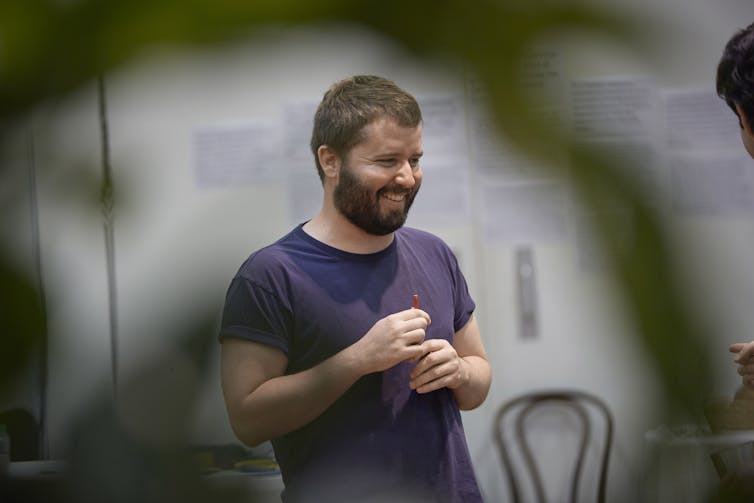 This explains the passionate objections to the appointment of Belgian art curator Chris Dercon as director-manager of Berlin's Volksbühne Theatre. Given Dercon's track record as director of the Tate Modern, many Berliners fear that Volksbühne's contribution to local identity will be lost to a globalising approach to theatre, in which productions are created with the aim of easy transition to the international festival circuit. As the ability to adapt itself to local contexts is one of theatre's strengths as an art form, such a loss is potentially significant.
What constitutes locally relevant art? New Sydney-set plays? A North Shore Hamlet with a smartphone? Not necessarily – several high-profile companies have realised that plays can become relevant just by looking like they're performed by the city they're staged in. This means changing casting strategies so that the demographics on stage and in the audience match those in the local community more closely.
Thus, under its Australian director-manager, Barrie Kosky, Berlin's Komische Oper trains and casts performers from the city's large Turkish migrant community and provides Turkish plot synopses and seat-back translation, while the Royal Shakespeare Company and Britain's National Theatre have changed their performer demographics by holding open casting calls for disabled actors.
The feeling of local relevance this provides creates new audiences and gives companies the freedom to deal with complex, challenging works on their own terms.
If Sydney needs the STC to provide locally relevant art, should the new Artistic Director be a local? Jonathan Church's appointment was criticised because he's British, despite his excellent reputation and qualifications. Does a local focus prevent international recognition? Not necessarily.
Barrie Kosky wins international prizes because of, rather than despite, his relentless work as a migrant creating locally relevant work in his adopted city. Vicky Featherstone, the National Theatre of Scotland's first Artistic Director – and, being English, an "outsider" – quickly propelled that company to international recognition with her belief that the resolutely local, done well, is of universal relevance.
Objections to the appointment of outsiders or relative unknowns are perhaps inevitable. Australian composer Jonathan Mills' 2006 appointment as Edinburgh International Festival Director was met with dismay and scorn, London critic Norman Lebrecht notoriously mocking him as a "minnow from the other side of the world."
Yet Mills proved himself one of the Festival's most successful directors, gaining a knighthood for services to the arts and positioning Edinburgh as a city with a truly global outlook that's nonetheless rooted in the local. Like Kosky and Featherstone, Mills' willingness to immerse himself in the social and cultural fabrics of his adopted city was key to his success.
We cannot all get our fantasy choices, but let's hope that whoever the STC appoints – famous or unfamiliar, Australian or otherwise – the new Artistic Director gives Sydney the commitment and vision it deserves.