Judging by the scandals that have engulfed franchises in Australia including 7-Eleven, Caltex, Domino's and most recently Retail Food Group, it seems like the very business model of franchising is flawed. But there are franchises that thrive without problems like wage theft and fraught business relationships.
These franchises have a committed franchisor, a proven and evolving brand, and franchisees that are well supported. When any of these components is missing franchisees can quickly become unprofitable and things can turn ugly.
There are some hallmark problems within franchising in Australia and internationally and not all are within the franchisor's or franchisees' control.
No transparency in the model and problems in the supply chain
The first issue is in the supply chain. A good franchisor will source quality products and services that both the franchisees and their customers want, and make them available to franchisees on terms that are more competitive than the franchisee could obtain as a sole trader.
They wouldn't let something like a rebate from the supplier stop them from replacing a bad supplier. They will not do as Michel's Patisserie reportedly did and require franchisees to sell spoiled cakes.
---
Read more: Franchisees don't do their homework and are too optimistic about risks: research
---
In a successful franchise, the franchisor's own network of related entities and associates should be aligned with a franchisees' success. But franchise operations have become attractive acquisition targets for venture capitalists. For example private equity firm Permira was considering buying the Laser Clinics Australia franchise.
Franchises are also commonly owned by public companies such as Godfreys, Acdent Group Limited and Yum! Brands. This gives rise to new problems for franchisees.
A franchisee might buy their business from one franchisor, but, following sale of the network, have to deal with a new franchisor with different motivations. Venture capitalists and public companies have shareholders who prioritise dividends and capital gain ahead of ongoing success of franchisees' businesses.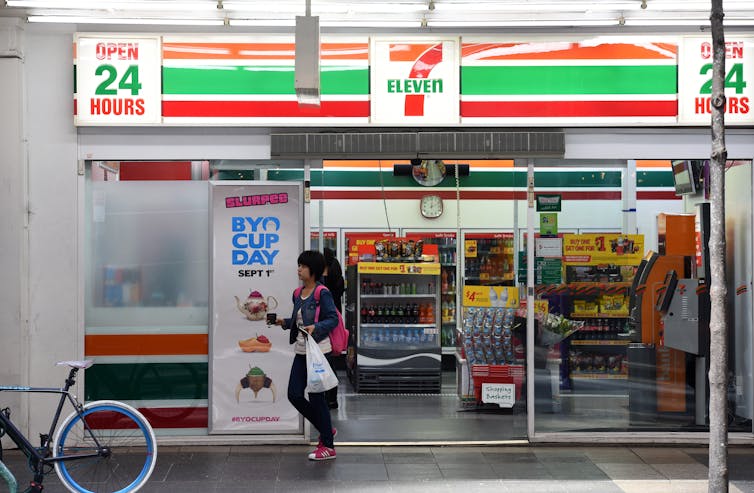 Under clause 17 of Australia's Franchising Code a franchisor has to let franchisees know about any materially relevant changes, such as change of ownership. In reality, once a franchisee has signed the franchise agreement and the seven day cooling off period has passed, there is no backing out. A franchisee wanting to make a material change needs to obtain the consent of the franchisor, but the franchisor needs no such consent from franchisees.
The Australian franchisor may be a master franchisee, this means they are an independent operator with responsibility for developing the Australian market for a foreign based franchisor.
One example is of a master franchisee is 7-Eleven in Australia. In this case the franchisor is a Japanese company. It seems the same issues that arose with the brand in Australia also allegedly arose in California. So the system needs overhauling globally.
Lack of lobbying and professional support
Another problem in franchising is the franchisor and franchisees are unlikely to seek professional advice from the same sources. Well-resourced franchisors and master franchisees have large legal and accounting firms advising them.
There are many big law firms whose names are on franchise agreements and who run law suits for franchisors. Franchisor's advisers offer expert advice drawing on a deep understanding of the sector.
Whereas research shows that franchisees are more likely to seek advice, if at all, from suburban solicitors and accountants or even to decline to seek legal or financial advice before signing. They may fear the cost, or be so keen to get going they don't want any reality checks.
---
Read more: Are some franchises more likely to exploit their workers?
---
When it comes to making policy submissions, no sector representative body can fully represent both sides of franchising. Consequently, there is limited effective lobbying by the Franchise Council of Australia on franchisee issues where these conflict with franchisor preferences.
In a number of submissions to state and federal inquiries the Franchise Council of Australia has blamed franchisees for problems in franchises.
The motor trades franchisees have a committed lobbyist in the Motor Trades Association of Australia, but other franchisees do not have a well funded franchisee member organisation to represent them in Canberra.
The law and regulators are not off the hook
Two laws potentially even up the imbalance of rights and power between franchisors and franchisees. There's the Australian Consumer Law and the Franchising Code of Conduct 2014.
Consumer Law gives franchisees that have been misled, deceived or treated unconscionably, or whose contract terms are unfair, the right to ask a court to sort things out. But court actions are slow and expensive and can end in business failure.
For example Allphones was successfully sued by a franchisee, Hoy Mobile in 2008, but their dispute had been brewing since 2005. In 2009 the ACCC successfully mounted a class action against Allphones on behalf of other franchisees who had been treated unconscionably.
Franchisors have access to system-wide evidence to use to mount their cases whereas franchisees have great difficulty accessing data like the cost of sales of other franchisees. This data would help them discover whether they had been singled out for attention or whether all franchisees in the system were in the same boat. Of course, franchise agreements may have also expired by the time judgements are handed down.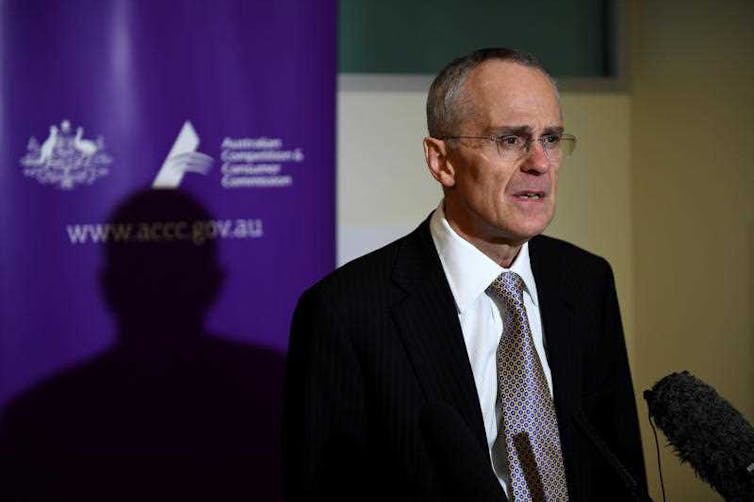 The Franchising Code entrenches rights into all franchise agreements, such as the right to have a mediator appointed to resolve franchise disputes. Although mediation is quick and effective, it has flaws.
There is no public information available about concluded mediations, whereas enforceable undertakings that franchisors reach with regulators, and court decisions are on the public record.
Parties to mediation parties sign confidentiality agreements. So, if a potential franchisee wants to know about the potential pitfalls of the system no one involved can talk about any disputes.
The Australian Consumer and Competition Commission (ACCC) and the Australian Securities and Investments Commission (ASIC) are responsible for regulating different aspects of franchises. The ACCC administers Australian Consumer Law and the Franchising Code, whereas ASIC administers the Corporations Act.
Most franchisors and franchisees are corporations. When a franchisor fails the overlap between the regulators is murky. For example the Code applies to administrators and this binds them to mediate with franchisees, but administrators' duties under the Corporations Act trump the Code. Here, the law fails franchisees.
A wish list to restore confidence in franchising
Franchise disclosure documents should contain an organisation chart with the franchisor's entire network named so franchisees could better conduct their due diligence.
Franchisees could also unionise to strengthen their position in collectively bargaining as a sector of potentially 79,000 members. This would put them in a strong bargaining position against the 1200 or so franchisors operating in Australia.
The professions could lift their game to help franchisees access competent advisers. Many of Australia's state and territory law societies have accreditation programs for specialists to become accredited in a field of law. It could help franchisees' confidence in their advisers if there was specialist accreditation for franchise lawyers and financial advisers.
One of the regulators should set up a public database of franchisors to enable franchisees and their advisers to compare offerings, without having to pay a deposit and enter a selection process before they really know what alternatives are available. There are already databases in the United States in California, Minnesota and Wisconsin funded by government. Australia could follow this lead and keep a database up to date with each franchisors disclosure document and standard form of franchise agreement.
Franchisees should also be given a right to sell their business back to the franchisor at a fair price if the franchisor sells to a venture capitalist or lists on a stock market. Only when all these changes are working together can we expect to see a proper end to rotten behaviour in some franchises.