John Whittingdale, the former chair of the Commons culture committee, has been made the new culture secretary, taking over from Sajid Javid. He will be in charge of renegotiating the BBC's charter, a process that will be vitally important for the cultural landscape of the UK.
As chair of the previous parliament's culture, media and sport select committee he is distinguished as being a culture secretary who undoubtedly knows his brief. However, he faces a cultural sector fraught with uncertainty.
Whittingdale's focus will probably be on English culture, as Wales, Scotland and Northern Ireland have different systems for cultural policy. It won't surprise anyone to learn that we're facing further cuts over the next five years, so the most realistic question to begin with is to ask where the axe will fall.
The reshaping of Whitehall will see reductions in spending on areas that are not ring-fenced. It's clear that culture is vulnerable. It's not unreasonable to say that we may even see the abolition of the Department for Culture, Media and Sport (DCMS). Cutting the size and cost of central government is a clear part of a Conservative agenda, and so even if it's not abolished, we will likely see major changes to it.
Arts Council England's funds will also be reduced further. However, abolition of the Arts Council would be symbolically difficult and would undermine the capacity of government to shape and deliver cultural agendas. So an (even further) reduced Arts Council is on the cards. This means that arts organisations will all have to expect funding cuts. Where these funding cuts happen will be a major question, as Arts Council England seek to balance accusations of London bias with the sustainability of smaller regional organisations.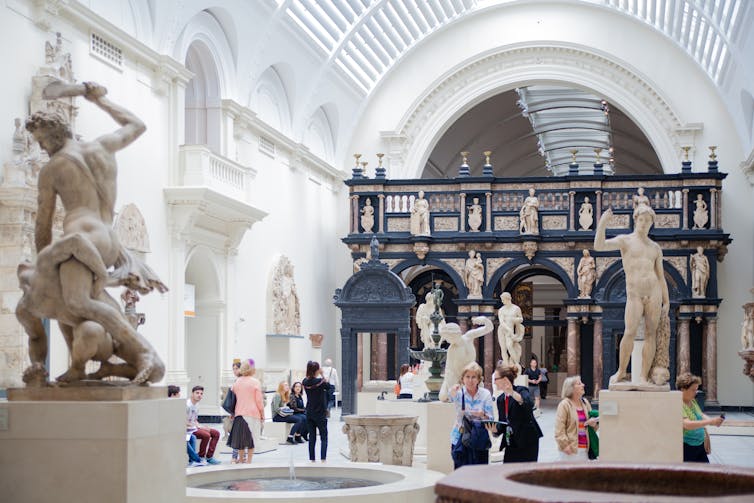 Local arts in peril?
The decline of funding from central government will be nothing compared with the collapse of local support. The Department for Communities and Local Government, if it survives in a reshaped Whitehall, will be given vastly reduced sums to offer local authorities. These authorities have a range of statutory duties to deliver, none of which include the arts.
So the gamble for arts organisations outside of London is where philanthropic and market, rather than state, forms of funding will come from. This, in turn, raises questions about programming and artistic focus. Outside of central London a turn to a model of more community focused, democratic, arts organisations may be on the cards. And in communities with high levels of social exclusion it's difficult to see where the money will come from.
At the same time there are opportunities. The pre-election budget focused on creating and developing a Northern Powerhouse around Manchester, with some leeway given around using local business rates and health budgets. Along with new buildings and investment in tech industries, Manchester might point the way for an integrated cultural, media and creative industries policy.
Because of these inevitable cuts, working across policy agendas for funds is likely to be important. Arts and health will be a crucial area of work for many regional cultural organisations, based on extra funding and the belief in the power of the arts to impact on wellbeing. Research is needed to make the cultural case to those making health-spending decisions.
Education policy will be important and influential. This is not only as a result of continued worries about the place of culture and creative subjects across the various curricula in England's educational system. It is also reflected in higher education and from there into the workforce for the creative industries.
Ensuring economic competitiveness through creative graduates will be part of Conservative policy discourses. How this is achieved remains to be seen. It is, therefore, another opportunity for cultural organisations, particularly those in areas with comparatively well-funded universities struggling to attract international students to the English regions.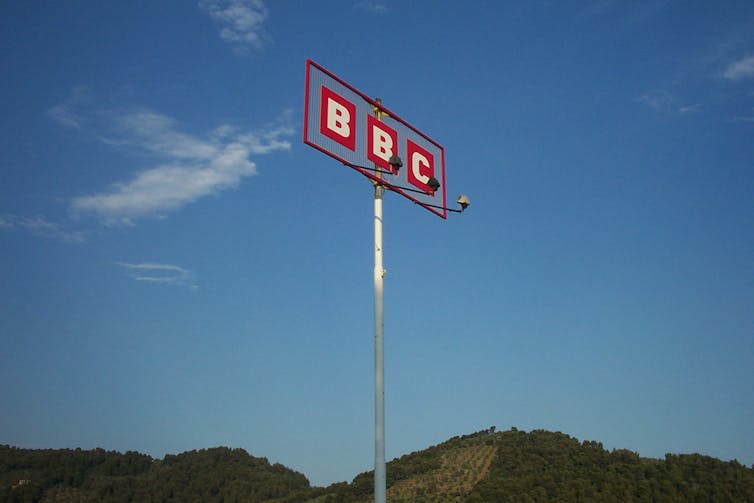 BBC on the market
Finally, the major cultural policy event for the Conservative administration will be the renewal of the BBC's charter. Although we operate in an age of public service media rather than just broadcasting, questions of competition, costs and politics have been ever present in right wing discussions of the BBC.
A BBC subject to further marketisation may open up opportunities for freelancers across a range of creative sectors, along with The Conservative's commitment to local TV. How the BBC commissions the same levels of content across the same platforms with reduced funding and stricter competition controls is much less certain, as is the development of local television stations outside London.
The example of BBC charter renewal is one of many individual battles that will see headlines. Others will include national museums coping with free admission alongside reduced funding levels and the inevitable closures of local authority run libraries.
We are also likely to see little movement on the inequalities underpinning how the cultural sector functions, including low (and sometimes no) pay and poor working conditions. The headlines worrying over the lack of diverse voices in the arts are likely to continue, as an absence of political will to intervene in cultural and creative labour markets, reduced funds for new commissions, alongside the exacerbation of inequalities in the higher education system coincide.
Of course, the more culture depends on markets and philanthropy the less any democratic political agendas can be influential. For some voices this will be a delightful prospect. However, given the role of arts and culture in sustaining and supporting social inequality, from educational opportunities, through the makeup of the cultural labour force, through to what is depicted on stage and screen, we should be cautious about welcoming the withdrawal of the state.