Discussion on diversity in young adult (YA) fiction is not difficult to come by. Over the last couple of years, awareness of the need for greater representations of characters and lives in the literature produced for young people has increased.
In Battling Dragons: Issues and Controversy in Children's Literature (1995), Judith Morley and Sandra Russell sum up this argument for diversity by saying:
The cultures explored in certain books may be foreign to [some] children, but the common bonds of humanity are very evident. The human emotion of empathy and an awareness of diversity are fostered through careful reading and discussion of literature.
"Diversity" in YA fiction is a broad concept, and can include (but is not limited to) the experiences of the LGBTQI community, gender diversity, people of colour, indigenous cultures, disability (physical, sensory, cognitive, intellectual, or developmental disabilities, chronic conditions, addiction, and mental illnesses) and ethnic, cultural, and religious minorities.
Academia is also responding to issues of diversity. Last year, the Children's Literature Association focused its conference on race, immigrants and refugees, (dis)ability, sexuality, religion, marginalisation, agency, and social justice.
Similarly, the Australasian Children's Literature Association for Research 2016 conference will include discussion on changing representations of gender, race, class, age, nation, ability, and censorship.
While the International Board on Books on Young People is looking at diversity for its 2016 conference, with a focus on global, local, and indigenous literature, as well as diversity of literary forms.
The following list of novels, all published this year, provides some insight into the variety of narratives being created for readers of YA fiction. It was a challenging list to create, not because the number of titles was lacking, but because 2015 saw so many notable books, looking at a diverse range of experiences.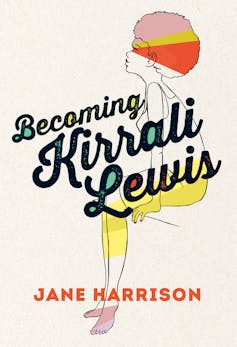 Jane Harrison's Becoming Kirrali Lewis (2015) has a dual narrative, telling the story of Kirrali, an Aboriginal girl entering Melbourne University in the 1980s, and Kirrali's mum, a white woman who, after an affair with an Aboriginal man, made the decision to put their baby (Kirrali) up for adoption in the 1960s.
Adopted by a white family, Kirrali does not explore or question her cultural heritage until compelled to by a series of violent and political events.
Vân Uoc Phan, the protagonist in Cloudwish (2015) by Fiona Wood, is the Australian-born daughter of Vietnamese refugees. Living with her family in government housing in Melbourne, Vân Uoc struggles to fit in at her private school, caught between her Australian identity and Vietnamese heritage. And there is potential romance to contend with as well.
In The Flywheel (2015) (Erin Gough), 17-year-old Delilah has dropped out of high school after her relationship with another girl ends, and dealing with the subsequent homophobia from her fellow students becomes too much. Del instead takes over running her dad's café, and from that experience, readers learn about love, failure, family, bulling, and overcoming life's hurdles.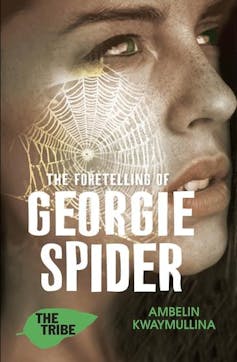 The Foretelling of Georgie Spider (2015) by Ambelin Kwaymullina is book three in The Tribe series, and it is an incredible journey to undertake.
It follows the story of three girls (one per book), who hold the unique ability to see into the past, present, and future.
Woven throughout is the history of the Aboriginal Dreaming, passing on important knowledge, cultural values, and belief systems to later generations.
The above titles are by Australian authors, but many publications this year came out of the US, where, in spite of a culture of challenging books, a range of topics were explored which defied mainstream literary conventions:
Some of these books use humour to tackle their difficult content, while others rely on the emotional vulnerability of their protagonists. Whatever the narrative strategy employed, what makes these books (and others not listed) so meaningful to readers is that they're telling stories that have a long history of being overlooked in conventional literature.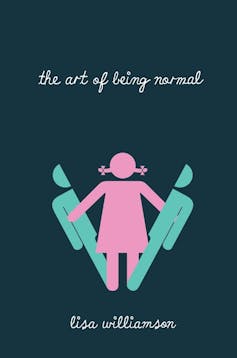 The publication of these stories, however, does not necessarily mean there is a straight path to readers. Censorship and the banning of young adult books was a hot issue this year.
Laura Reiman and Ellen Greenblatt, writing in Serving LGBTIQ Library and Archives Users (2011), highlight that challenging children's literature is one of the most enduring forms of censorship. Its enactment is based on the desire to "protect" young people.
Peter Hunt identifies this in Understanding Children's Literature (1998) to mean characterising children as impressionable, simpleminded, and unable to take a balanced view.
The greater issue, I would suggest, is not the extent to which young people may or may not be influenced by what they read in a text, but rather the potential texts have to offer advice, encouragement, courage, recognition, and comfort.
As YA researcher and editor Michael Cart argues:
Teenagers urgently need books that speak with relevance and immediacy to their real lives and to their unique emotional, intellectual, and developmental needs and that provide a place of commonality of experience and mutual understanding […]. But books can't do that unless their authors trust young readers with the truth.
Authors, yes, but this can be expanded to include editors, publishers, booksellers, libraries, reviewers, parents, and guardians.
It only makes sense that we continue with the progress made this year with regard to diversity in YA fiction, to make widely available texts that speak to the greatest number of readers, and trust that young readers know what they want.