Australian cycling seems in great shape these days, with good crowd numbers at the elite races and championship events, and a new media broadcast deal by Cycling Australia set to boost coverage and public profile.
An exciting new crop of elite road and track riders is emerging on the premier race podiums at home and abroad. And the heritage races of Australian cycling continue, with monuments like the 62nd Sun Tour (our oldest road stage race), the 100th Melbourne to Warrnambool classic (Australia's oldest and the World's second oldest road race), and the 118th Austral Wheelrace (oldest track race in the world) all ahead of us in 2015.
Most cycling fans today could name many current elite-level Australian cyclists competing internationally on road and track, and can probably list other riders from the past decade or so. Sadly though, the majority of champion cyclists in this country do not become widely known, and after retirement simply exit the sport along with their achievements, contributions, and wisdom.
Unfortunately, despite the significant contributions made by the bicycle to the cultural, social, and economic fabric of Australia for well over 100 years, the long and rich history of cycling in Australia hasn't been well preserved and promoted.
Of course, you don't have to be well versed in Australian cycling history to be a cycling fan or a cyclist. But at some level having a clearer picture of the history and culture of this beautiful sport allows us to better understand it and imagine future possibilities.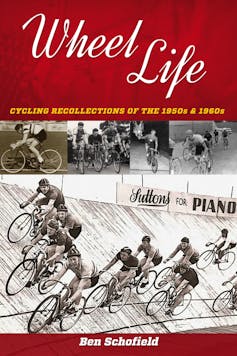 That is why books like Ben Schofield's recent Wheel Life: Cycling Recollections of the 1950s & 1960s are so important.
The Wheel Life project began as an idea from Craig Neiwand of the Northcote Cycling Club in Melbourne, Australia – his father Ron Neiwand and brothers Mark and Gary Neiwand are well known names in cycling.
They were chatting one day about the achievements of past riders, and Craig Neiwand suggested that someone should get the old stories on tape before the key figures all passed on – in fact he urged Ben Schofield to do it.
Schofield had studied history at university, so he put those skills and his contacts from more than 25 years in cycling to good use. Between 2011 and 2014, he interviewed 14 cyclists who had raced in the 1950s and 1960s, including:
Ron Neiwand
Alfie Walker
Brian Dew
Hugh Schulz
Gerry Egbers
Gordon Jennings
Allan Goodwin
[Ian Browne](http://en.wikipedia.org/wiki/Ian_Browne_(cyclist)
Alan McKie
John Grima
The author spoke with only a small selection of some riders from the 50s and 60s, but they're an accomplished bunch all the same with a collective experience spanning: Olympic Gold; the Tour de France and other European races; Sun Tour stage winners; Australian and State track and road champions; Melbourne to Warrnambool and track racing scratchmen; and World Championship riders.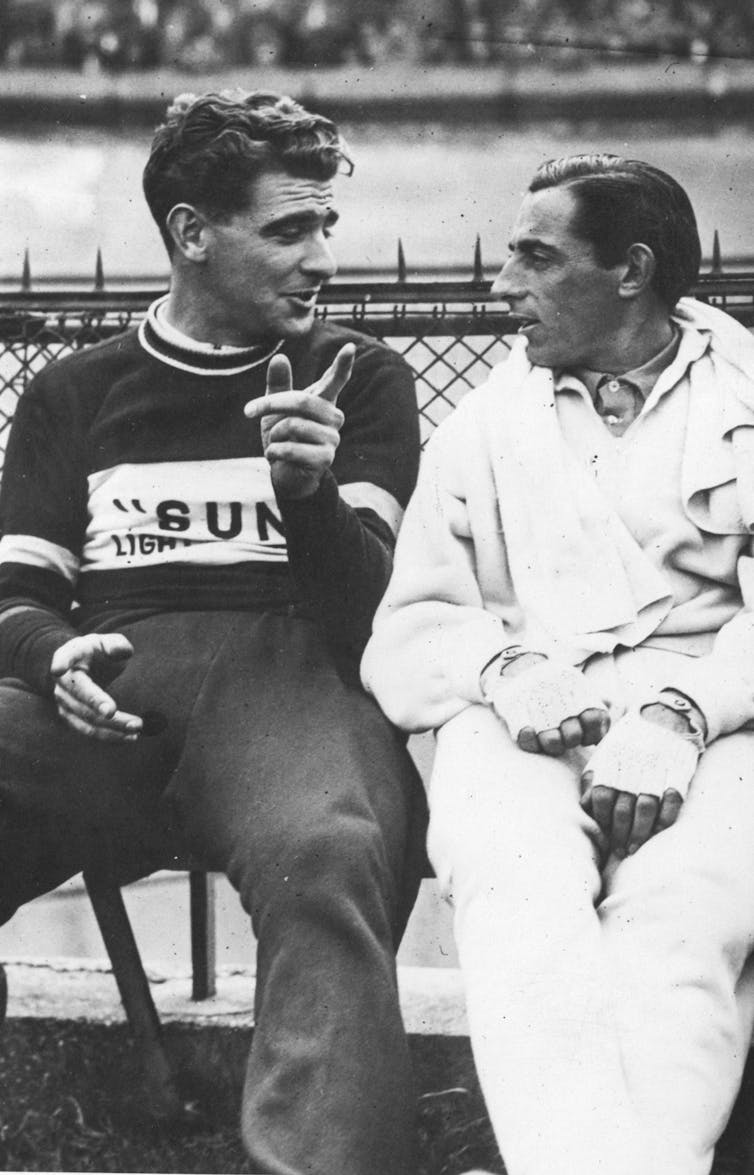 Structurally, the book alternates between profiles of the interviewees presented in their own words, and their recollections on topics such as racing disciplines and venues (e.g. stage racing, handicap racing, North Essendon Board Track, Olympic Park Track), past Australian champions (e.g. Russell Mockridge, Sid Patterson, Barry Waddell, Billy Guyatt), the culture and art of racing (e.g. the chop / joke, coaches, clubs, amateurs and professionals, women in cycling), and so on.
It makes for fascinating reading.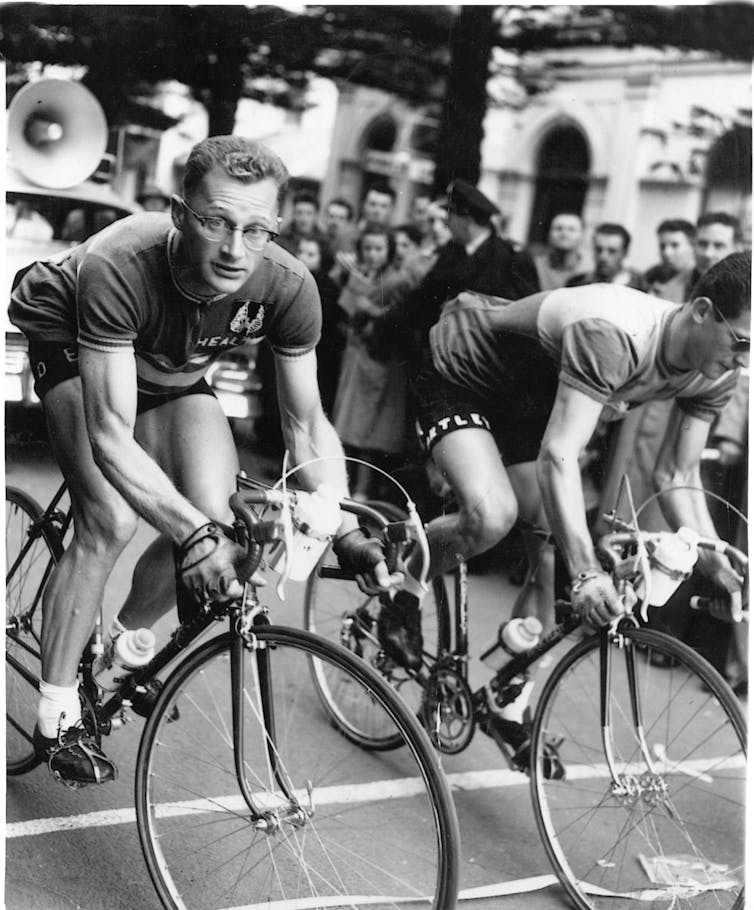 For a self-published book, Schofield's Wheel Life is an attractive piece of work. Designed by Working Type Studio this book is very well put together. It has 236 pages, and includes copies of newspaper clippings and other images, and colour and black and white photographs – many never before published images from the personal scrapbooks and collections of the interviewed riders.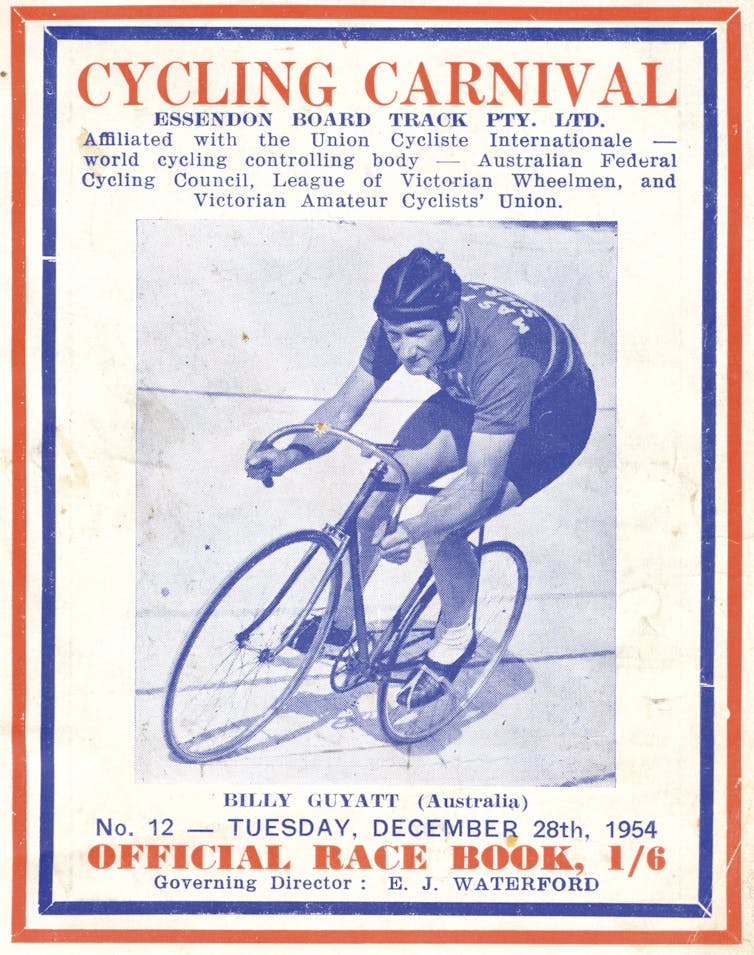 Wheel Life is not without its faults though. Some minor typographical errors are a bit of a distraction. And the use of Wikipedia for some of the rider background was surprising for a book of this type, considering the primary source information available elsewhere (e.g. Trove).
I also initially found the list of chapters in the contents pages confusing. But once I settled into reading, the voices of the people interviewed by Schofield made me forget this book's shortcomings. I was enthralled.
Schofield's own presence is largely absent from Wheel Life, save for some introductory paragraphs and background setting. The book is carried by the authentic voices of the riders he has interviewed, through extensive use of direct quotes from the recorded interviews. The approach works surprisingly well.
Schofield's role here is more so as a curator of stories and memories from the experiences of a select group who actually lived bike racing in the 1950s and 1960s in Australia.
This is definitely the strength of Wheel Life. The voices, characters and feel of bike racing in that era shine through brightly. Indeed, John Trevorrow (Race Director and three time winner of the Herald Sun Tour) agrees, providing this clear endorsement on the back cover: "I was lucky enough to grow up in a cycling family in the 50s and 60s… This book gives a great insight into those wonderful years and takes me back to those magical times."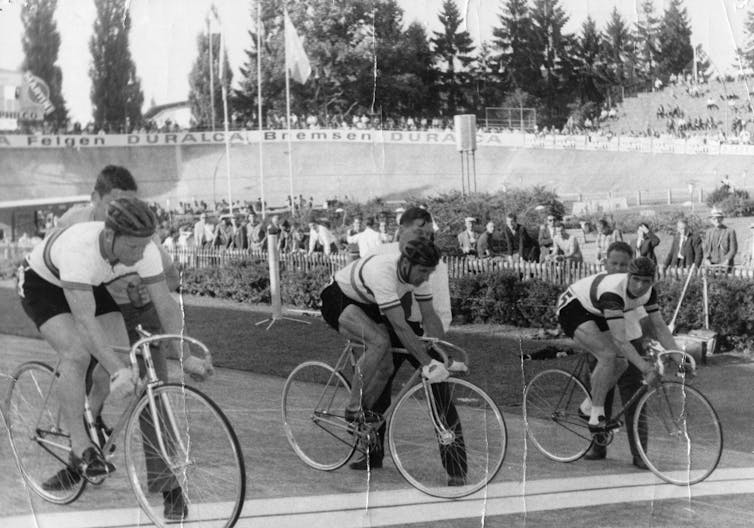 In reading this book I especially enjoyed the stories, the characters and personalities, and the distinctly Australian humour on display. Wheel Life made me laugh and smile, and I learned a little too about what Australian cycling was like for some in the 1950s and 1960s.
Australian cycling today owes a lot to the riders, officials, and other key figures of yesteryear. The cycling stars of today truly do stand on the shoulders of giants. As such, the rich history of cycling as a sport in this country should be preserved for future generations to discover.
While Schofield's Wheel Life has some minor flaws, these can readily be forgiven because of the important contribution it makes to the preservation of Australian cycling history and culture.
Wheel Life should be required reading for anyone who runs a cycling club, pins on a race number, takes on mates in a cyclo sportif or gran fondo, or simply throws the leg over the bike on weekends for fitness and fun.
If you enjoy cycling books, or feel prone to a little nostalgia from time to time, Ben Schofield's Wheel Life should be on your shelf.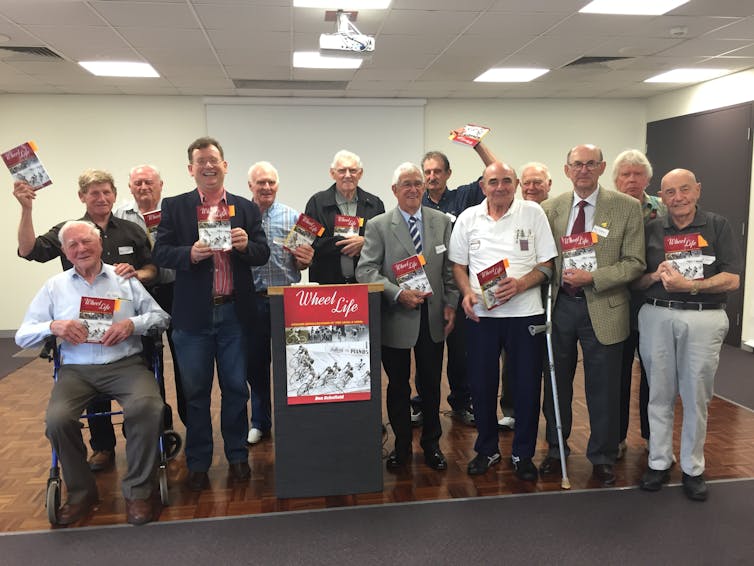 ---
Wheel Life: Cycling Recollections of the 1950s & 1960s is available direct from the Author (Ben Schofield benjschofield68@gmail.com) and at select bike shops. The cost is $29.99 plus $7.00 postage.