The arts perennially faces the problem of scant public money and competition for the donated dollar. But today, ever more individuals and organisations are in the donation hunt. It is timely to ask what is the state of arts giving in Australia? And can more be done to foster arts philanthropy?
Some of Australia's flagship arts organisations such as Bangarra Dance Theatre, the Queensland Ballet, Black Swan State Theatre Company and the Australian Chamber Orchestra are philanthropy success stories, having nurtured long-term relationships to build a loyal support base for their work. Indeed, a recent Australian book on arts giving argues that it is only by understanding the values that attract people to an art form (as these companies have done) that true engagement will happen.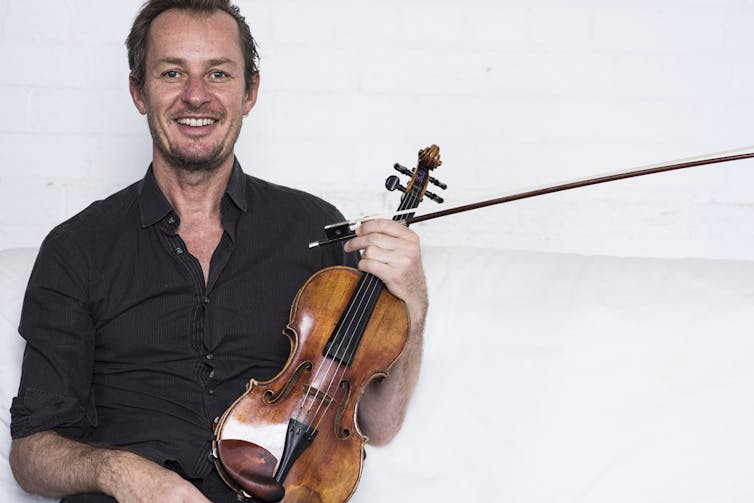 Philanthropic support for individual artists is more limited, partly because many arts givers will seek a tax deduction for their gift. Yet some arts givers are keen to leave a legacy, and for emerging artists the generosity of past donors such as Sir Ian Potter through The Ian Potter Cultural Trust (established in 1993); and John Chisholm Marten through the Marten Bequest Travelling Scholarships (established in 1979), has created great opportunities.
Where, though, is the progress and who or what is enabling it?
In 2011, Harold Mitchell led a review of private sector support for the arts. One result was the amalgamation of two organisations encouraging private sector philanthropy into Creative Partnerships Australia.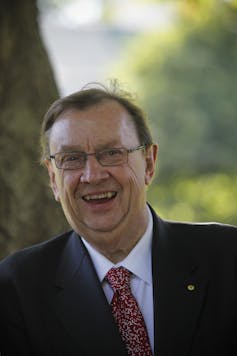 Its remit is to boost funding and ignite fresh support through matched funding – a leverage process where a donation is guaranteed to be matched from another source. An example is The Fashion Archives project, where two people who wanted to create an online and print archive of past and present fashion style in Queensland raised $8,000. It was matched by an $8,000 Australian government contribution organised through Creative Partnerships.
The notion of "growth through disruption" is also influencing arts philanthropy. One example is Queensland's Arts Business Innovation Fund (involving groups such as Arts Queensland, the Tim Fairfax Family Foundation and others), which provides a mix of grants and zero interest loans to arts organisations. Aged care broadcaster Silver Memories, for instance, provides a 24/7 "nostalgia music" radio service to aged care homes. With $100,000 from the fund, Silver Memories is rolling out its service nationally via satellite and with this larger market, is introducing a small subscription fee for future growth and sustainability.
Local collaborations
Collaboration is clearly a watchword. Still, it seems puzzling that Australia has never emulated the successful localism of America's United Arts Funds, which raise ongoing operating support for local arts groups.
This movement started in 1949 based on the belief that collaborative fundraising and audience marketing for regional arts groups would be more effective than siloed campaigns by each group. Today, these funds focus also on skilled business volunteering to help with governance and business skills for the cultural community (particularly in regional areas), and even shared backroom services such as bookkeeping, payroll and IT support.
A different example of collaboration in the UK is the FAB Network, a network of arts development professionals who meet to better present an engaging case for arts funding in the city of Bristol.
(In Australia, the Foundation for Rural and Regional Renewal does offer small groups the ability to set up tax deductible donation accounts and collaborates to channel grants to areas of most need in non-urban Australia, including funding arts and culture.)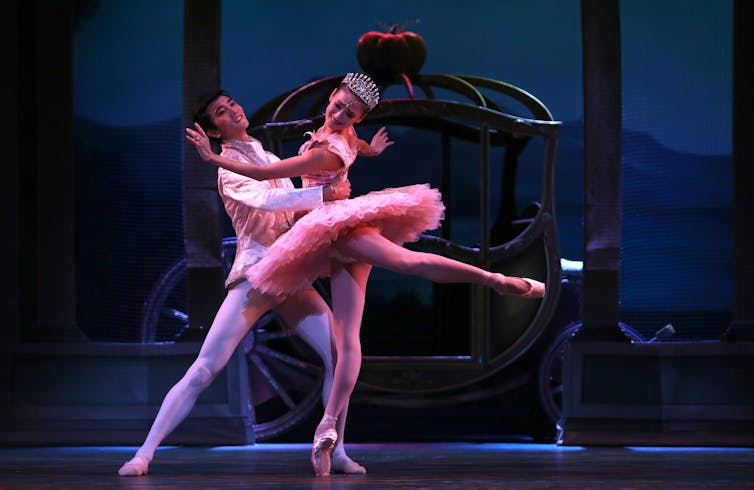 Technology likewise, continues to enable giving in the arts and beyond - for instance, workplace giving is growing. Still, the arts has much room to improve here. According to Lisa Grinham, CEO of Good2Give, just one per cent of workplace donations from 13,000 participating employees were directed to the arts through their online platform in the last 12 months.
More data on arts-specific giving will help identify the way forward. Together with CSI Swinburne and the Centre for Corporate Public Affairs, our Australian Centre for Philanthropy and Non-Profit Studies is mapping the landscape of giving and volunteering in Australia through the national research project Giving Australia 2016.
While the research is still underway, some early interview and focus group findings have particular relevance for arts philanthropy. Three strong themes emerging are the growing appeal of collective giving; the role of technology in telling the stories of need and facilitating easy giving; and the need for organisations to work with an increasingly diverse pool of donors.
A social element
Crowdfunding and giving circles also add a social element to what has traditionally been a private, if not anonymous, activity. The interest in collective philanthropy through giving circles and event-based giving links to a sense of diminished community engagement, and an associated desire for people to foster new ways of connecting and belonging.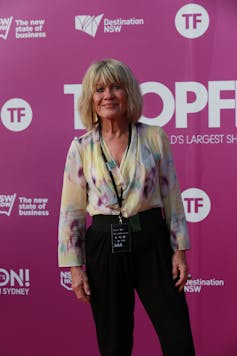 The arts maintains a strong presence in crowdfunding campaigns. For instance, Margaret Pomeranz recently kicked off a successful crowdfunding campaign on Pozible to restore the iconic 1991 film Proof. The role of websites, social media and networks is emerging as critical to attracting greater arts philanthropy.
Arts organisations are well placed to engage with an ever-widening pool of donors. From younger philanthropists intent on not just giving while living, but also giving while accumulating; to donors from diverse cultural backgrounds and communities; to donors who are also volunteers, mentors, investors and possibly bequestors.
An interesting example of the former is the managing director of investment bank Greenhill Australia, Peter Wilson, who formed a syndicate to fund half the cost of commissioning playwright Angela Betzien to write the play Mortido, which premiered at Belvoir St theatre last year.
US examples
Given the typically higher asset base of arts patrons, the arts could be particularly well placed if more charitable giving vehicles were available in Australia similar to the North American scene.
Examples there include retained life estates where, for instance, a donor irrevocably deeds their residence or holiday home to a charity, receiving a tax deduction and retaining the right to live in the property.
Another example is a charitable remainder trust – an irrevocable gift given during the donor's lifetime, where the donor places some assets in a trust. The charity manages the assets and can pay a percentage of the trust's value as income.
An Incentives for Giving working group is part of the current Prime Minister's Community Business Partnership and will be putting forward strategies for more planned giving options.
Arts givers are some of the most passionate and loyal philanthropists around and their support of a particular art form can be intrinsic to their identity.
Indeed many other causes envy the capacity of arts entities to offer a rich supporter experience, whether that be travelling as an audience group when their favourite performance company goes on tour nationally or internationally, or the "money can't buy" experiences such as a behind the scenes presentation by a major artist or collector.
This is the third article in our Making Art Pay series. You can read the first one - on Mexico's innovative tax policy for artists here – and the second, on individual artists' incomes here.