Southern Africa has been experiencing high temperatures in recent months. In October, Zimbabwe experienced a heatwave with temperatures in Kariba reaching 45°C. In late October, temperatures in Vredendal, South Africa reached a maximum of 48.4°C, breaking the record for the highest worldwide temperature for that month.
Southern Africa is not alone. 2015 is the warmest year on record.
The impact that high temperatures will have on the health of people living in southern Africa is not yet clear. This is particularly worrying since the increases are projected to continue because of climate change. And there are no alert and response systems or tools in place to ensure public health and safety during heatwaves.
According to a new publication, by the end of the century temperatures in sub-tropical Africa could increase by 4°- 6°C. In tropical Africa there could be rises of between 3°-5°C. Unless greenhouse gas emissions are reduced, these temperatures will become a reality.
These increases in temperature are likely to have a severe impact on health across Africa.
Health risks
High temperatures can directly impact health by upsetting the body's thermoregulatory balance. Heat exhaustion can occur when body temperatures exceed 38°C and heat stroke when body temperatures reach over 40°C. But studies have also shown that there can be negative health effects and increases in mortality even at lower outdoor temperatures.
In general, the relationship between temperature and mortality varies by geographical area and climate, as well as by the characteristics of the population. When temperatures surpass the optimal range, the risk of mortality increases rapidly. And, in cases where high temperatures are experienced over multiple days in a row - as in a heatwave - human health can be negatively affected.
For example, in August 2003, Europe experienced the hottest summer in over 500 years. These heatwaves were estimated to have caused up to 45 000 heat-related deaths. In a recent heatwave in India, where temperatures hit around 40°C in some areas, 2,300 people were reported to have died.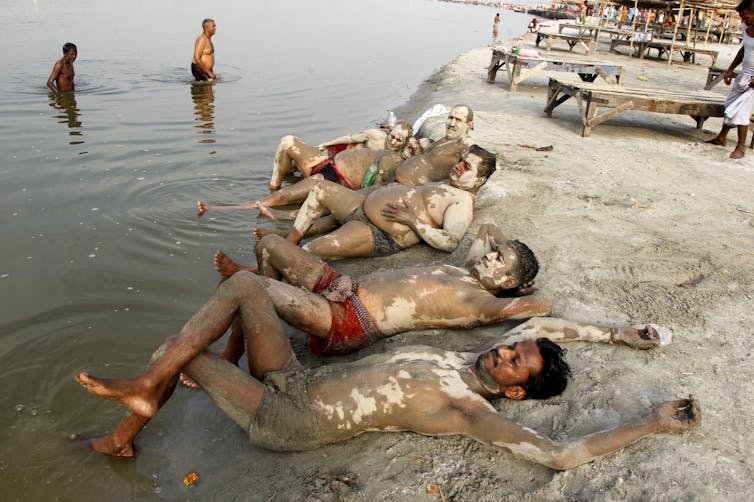 Many studies on the effects of heat on health have been done in temperate and industrialised nations. But few have been performed in sub-tropical and tropical climatic regions, and developing countries. This is due to the lack of data, research funding and prioritisation of research to determine the heat-health relationship.
What is already known about the risk
Climate projections predict significant risk to African lives from increasing temperatures.
The study used apparent temperature instead of normal temperature. Apparent temperature is an index that combines temperature, relative humidity and wind speed to describe how hot it feels. Because local data were not available, this study assumes the thresholds at which health would be affected. It assumed an apparent temperature threshold of 27°C. Using this threshold and Addis Ababa as an example, the study projected that apparent temperatures in Addis currently go over 27°C on only two days of the year on average. But by the end of the century temperatures in Addis would exceed this on up to 160 days a year.
This increase was seen across Africa. Areas like the Democratic Republic of Congo had much warmer turning points. This is because the country already experiences many extremely hot days.
This research has limitations because of the lack of local data. But the message remains clear. Without strong action to stop climate change, the potential for the health of people in Africa being affected negatively from rising temperatures will increase.
Response systems would help
There are some practical steps that can be taken. For example, the Heat Alert and Response System combines meteorological forecasting of heat events and heatwaves together with a response plan.
When a heatwave is forecast a few days in advance, communities put out warnings and explain what measures are being put in place to protect public health. The plans are distributed at workplaces and community locations and include information sharing through public alerts via radio, SMSes and TV. Governments are sometimes involved too, providing freely available cooling centres and extra emergency response services focused on vulnerable and isolated people.
Meteorological forecasting systems need to be in place for this to work. For example, advance forecasts of up to 1-3 months give people time to mobilise resources and to put plans in place.
African governments and employers should look at developing a similar response system.
Continuous research and data are also needed to quantify the relationship between heat and health in Africa. It is likely that public health and the health of outdoor workers have already been affected but not yet quantified.