Block subjects is a model of teaching students one subject at a time over two to four weeks, rather than several subjects at a time over ten to 13 weeks in a semester.
For some, like Victoria University, the model is a stunning success. There are already tangible improvements in pass rates in the first year of implementation.
What's less clear is what the long term implications of these approaches are for student learning. It may seem, on the surface, that focusing on shorter subjects one at a time is better than the traditional semester model. But research on effective learning shows learning over a long period and studying multiple subjects at a time is more effective.
Massed vs. spaced learning
Research on learning shows "massed" learning is inferior to "spaced" learning. In other words, when learning is spread out over a longer time-frame, the retention of and capacity for using the knowledge is better than when it's blocked together.
---
Read more: Revising for exams - why cramming the night before rarely works
---
The best example of massed learning is cramming – as in "cramming" for an exam. Information might be adequately stored for a short time – enough to complete an exam – but it doesn't stick as well as it would if it had been studied over a longer period.
Research consistently shows cramming, bingeing or otherwise learning for a short, focused period isn't the most effective way to remember new information.
In addition to spacing study out, there are also benefits to mixing up study across different topics. This process of switching is called "interleaving" and it might also point to a benefit provided by studying multiple subjects at the same time.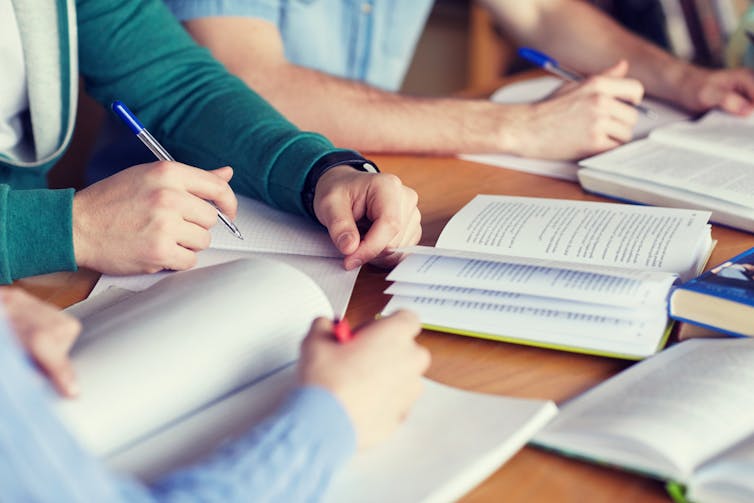 The advantages of spaced practice and interleaving are shown in robust findings in the psychology laboratory. But basic research on learning in the brain and mind is difficult to make sense of in the real world. There are many complexities in university education that cannot be tested or controlled for in laboratory studies.
The evidence about what constitutes quality learning is difficult to see in the university classroom.
This makes it difficult to know if studying subjects in short blocks will lead to the same problems as cramming or not. Students might pass, might report greater levels of satisfaction but might not be able to remember and use what they have learned as effectively long-term.
The evidence problem
It isn't clear whether block subjects are a form of cramming or not. So it's not certain there are any long-term negative effects of this approach.
The recent national discussion about effective delivery of higher education has been dominated by economists, consultants and accounting firms. Economic indicators provide a crude but easy proxy and have been prioritised over quality learning in policy and practice. In the process, the link between indicators such as completion rates or student satisfaction and learning is being lost.
This means universities are making substantial changes without necessarily knowing what they mean for student learning. University students might be satisfied, complete their degrees and get a job. But there is a real risk they may not have the necessary knowledge and skills to thrive and adapt in the 21st Century.
Testing innovations
The role played by the now disestablished Office for Learning and Teaching (OLT) was critical for this kind of problem. The OLT provided a vital mechanism for testing out innovations such as the block model.
An OLT project could have examined under what conditions the model is most effective, for which students and how to get it to work best in different disciplines and year levels. While important, crude indicators such as pass rates and satisfaction are not enough to provide this kind of evidence base.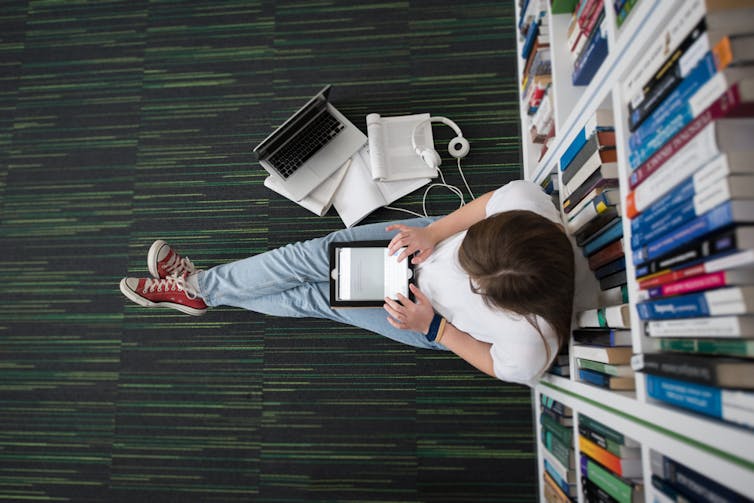 Sadly, the small investment in a mechanism for ensuring these kinds of questions could be answered was deemed too expensive for the federal government. It's now difficult to systematically figure out whether approaches like the block model are good for learning in the long term and whether they'll work elsewhere.
This lack of a mechanism for rigorously testing innovations also risks our global reputation for high quality higher education. Micro-credentials, artificial intelligence and other innovations are poised to have a substantial impact on higher education in the near future.
---
Read more: Six things Labor's review of tertiary education should consider
---
There is currently no mechanism to fund rigorous, national studies into how Australian higher education can remain competitive in this rapidly evolving environment.
There is every likelihood the students who complete their studies in a block model are receiving quality instruction, leading to quality learning. The results at Victoria University certainly look promising. But it's difficult to determine this until student learning and development are made the priorities over crude economic indicators.