Summer has never truly arrived in Britain until we can enjoy those great traditional events of the season: Wimbledon, a major cricket test series, and an emergency post-election budget from George Osborne.
Back in June 2010, the new chancellor unveiled his first economic measures against the backdrop of a crisis in Greece. Five years later it must have been difficult to resist a Groundhog Day feeling.
At least this time Osborne had no need to consult with the Liberal Democrats before putting together his budget. It will of course be more difficult to blame other people if something goes wrong, but he'll probably still use the record of the last Labour government as an excuse if things go awry.
A busy budget
The first Conservative budget was certainly not short of talking-points – a cynic might even say it included enough eye-catching and controversial measures to distract people from the problems we still face, five years after Osborne took office. In 2010, the chancellor predicted the structural deficit would have been dealt with by now. The fact that we still live in an era of emergency budgets is itself a striking testament to the coalition's economic failure.
The main reason for that failure is not a lack of political will: Osborne had a plan – and he has stuck to it, even if he has had to change the timetable. The problem is that, back in 2010, he believed the forecasts which painted a picture of healthy economic growth for the whole 2010-15 period. In reality, the economic recovery which he inherited from Labour soon faltered, almost certainly because his initial measures struck at the confidence of business people and consumers alike.
Reading between the lines
There was no trace of apology in this budget speech. Despite his numerous personal qualities, Osborne does not strike the observer as an apologetic person. Even at the worst of times in the previous parliament, his speeches were perky and pugnacious. He is a political operator to his finger tips, and no commentator can resist reading his budget speeches for underlying messages.
On this occasion the messages were deliberately mixed. There was something unwelcome for everyone, but most people received enough good news to lift their spirits off the floor. The big exception, of course, will be those of working age who are dependent on welfare benefits to a considerable extent. The road to welfare reform is always strewn with injustices – and it will not be long before stories of unmerited hardship start to emerge.
But before the critics had begun to decry a budget that belies all David Cameron's One Nation soundbites, along comes Osborne with a party trick, purloined from Labour – the introduction of the National Living Wage.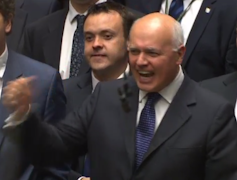 At the other end of the income scale, the changes to inheritance tax have finally rewarded the patience of affluent Tory voters. Elsewhere, though, there are balancing measures against non-doms and even an increase in resources for HMRC, which suggests that Osborne might have decided to get serious about tax avoidance and evasion.
Overall, then, this budget will arouse plenty of discussion to keep economic commentators occupied until the Autumn Statement, when we will probably have another bag of surprises amid the predictable unpleasantness.
In 2010, the emergency budget looked positively generous compared to the Autumn Statement. We can only hope that, unlike five years ago, the economy continues to grow in the meantime. Perhaps the most ominous aspect of this budget speech was the relative optimism of the forecasts from the Office for Budget Responsibility (OBR). They got it badly wrong last time and, if history repeats itself, even George Osborne might not be feeling so perky when summer turns to autumn.