Following several high profile scandals, YouTube is tightening the rules around its partner programme – raising the requirements vloggers have to meet to be able to monetise their videos.
This means that for creators to make money from YouTube – and have ads attached to videos – they must have clocked up over 4,000 hours of watch time on their channel within the past 12 months.
Channels must also have at least 1,000 subscribers. Channels that don't have these numbers will simply no longer be able to make income from ads. This change will effectively make it harder for new, smaller channels and hobbyists to be able to make money on YouTube.
It's not surprising then that these tighter ad rules have been met with dismay by many YouTubers – who feel the changes are an unfair reaction to a small number of high profile events.
Bad actors
The main reasons for the changes are the widespread concerns about YouTube's ability to regulate its content. And more specifically, monitor what content is inappropriate for adverts to appear on.
Brands such as Lidl and Mars left the platform in 2017, due to their ads appearing next to videos with predatory comments. Earlier in the year, Pepsi and Walmart left because of concerns about hate speech.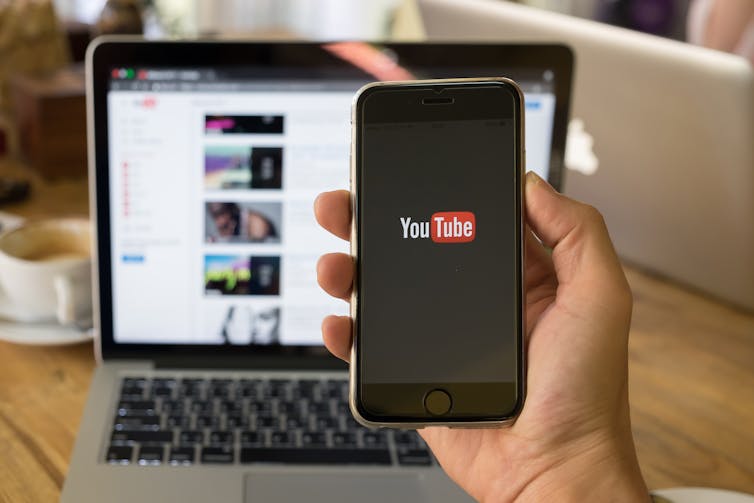 Take the popular gaming vlogger PewDiePie, for example, who sparked outrage after he was caught uttering racist slurs back in 2017. Then there was prank vlogger Logan Paul's video showing the body of a suicide victim in Aokigahara, Japan's "suicide forest", while he laughed uncomfortably. The video has since been removed.
Content creators
A lot of the outrage around these types of videos is the fact that they court a young viewership. This has led commentators to question what types of media are acceptable and where the boundaries of this acceptability lie.
The content made by vloggers like the Paul brothers works very successfully alongside YouTube's algorithms, so they are promoted widely by the platform. They post daily, their content is meme-saturated and self-referential, and they constantly "beef" with each other and other vloggers.
YouTube rewards these kinds of videos, as they keep viewers on the platform for longer. Logan Paul and his brother (who is also a vlogger) also receive tangible support from YouTube and were the centrepiece of 2017's YouTube Rewind – an annual star-studded music video.
Everything in moderation
Vanity Fair paints YouTube as a kind of Matryoshka doll of vlogging nightmares, threatening content creators will worsen, until they are "all there is" left in culture. Similarly, The Verge claimed these videos would "never pass muster at a traditional outlet".
But from where I'm sitting, these videos are a lot like the TV show Jackass – which was on MTV between 2000 and 2002. The show featured self-injuring stunts including inserting a toy car into one cast member's anus, snorting wasabi, and tattooing in a moving off-road vehicle. The show was broadcast before 10pm, prior to a campaign led by US Senator Joe Lieberman to remove it.
Jackass then moved from broadcast to a movie franchise, which allowed more outrageous stunts to be released – under an 18 rating in the UK.
For the Jackass crew, the question of suitability appeared to be solved by age restriction. Presumably, though, another factor in moving towards film were protests from advertisers – Jackass had become too hot for broadcast commercial viability.
Money talks
YouTube says it will be talking to high profile creators on the platform to hear their ideas and prevent future scandals. But YouTube also maintains it should not be regulated in the same way as broadcasters, saying it's a platform that distributes content.
In blogs published by YouTube's CEO Susan Wojcicki on the topic of the new regulations, it is advertisers and loss of revenue that are foregrounded. And in this way, it seems it is consistently advertisers' reactions that are invoked as the yard stick for measuring acceptability.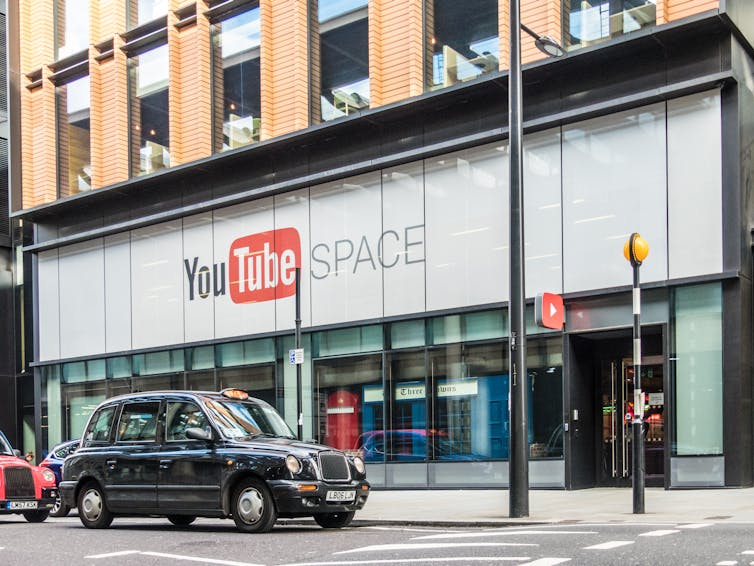 YouTube already offers advertisers the opportunity to withdraw from advertising on some videos – such as LGBTQ content or discussions of mental health – if it doesn't sit well alongside a brand's message. It was revealed last year that this can sometimes then lead to content being demonetised. In other words, the creator does not receive a share of ad revenue for that video.
Drawing the line
Of course, YouTube is funded by advertisers. So it makes sense to pay attention to their wants and desires. But under the current model, brands' reactions are often a placeholder for third party regulation. And at the moment – as content creators are sketching the line for appropriate content – it is often advertisers who have the final say about acceptability.
So while viewers might want LGBT wedding vow videos, discussions about sexual health, and documentaries about suicide prevention, the reality is that some brands don't want to be associated with these subjects.
This goes against what has drawn many audiences to the platform in the first place. YouTube has a history of LGBT acceptance – being the home of the "it gets better" videos, in which celebrities and public figures tell their coming out stories. Many people have also spoken about how YouTube's videos on transitioning or mental health helped them greatly. So given this, it is hoped that going forward, YouTube also remembers to pay attention to their communities and audiences as well as the big brands and content creators.