Chief Federal Court Magistrate John Pascoe's call for amending Australian state legislation to allow commercial surrogacy, subject to statutory controls, has much to commend it.
The aim of the legislation would be "to stop the exploitation of poor women and protect the legal status of children caught up in the booming overseas surrogacy trade" according to today's Fairfax papers.
Prohibition and protection
It's often said that the only way to protect "vulnerable" people is by legally prohibiting conduct in which they may be exploited, with criminal penalties for those who engage in such activity. Historically, that has been the case in Victoria with many procedures related to assisted reproductive treatment (ART), such as commercial surrogacy, being criminal offences.
But experience has shown that strict prohibitions are often not effective in activities related to reproduction, especially when they can be lawfully undertaken in other countries. The desire to have a biologically-related child is so strong that infertile couples may ask an Australian woman to be a surrogate – if they can find one who will do this for free. Or they can travel to a country that doesn't ban surrogacy.
Such couples may have difficulty gaining access to ART facilities in Australian jurisdictions that ban payment for any activity related to surrogacy, but a child could be conceived without technological assistance by injecting the man's semen into the surrogate, or by sexual intercourse between them.
Things can go wrong wherever surrogacy occurs – the surrogate may be reluctant to hand over the child after the birth; or the commissioning couple may not accept the child. The couple's relationship may have broken down. The child may have a disability or otherwise fall short of their expectations. They may refuse to pay the medical and other expenses of the surrogate mother, who may be unable to work for some time after the pregnancy, especially if she keeps the child herself.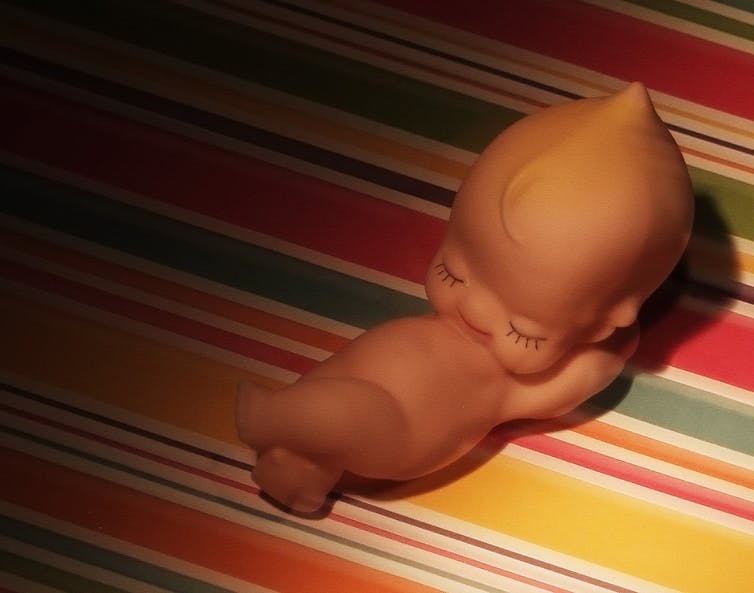 Surrogate mothers have reportedly suffered dreadfully in other countries as they have their reproductive potential advertised abroad after being "groomed" to be attractive to foreign couples. They bear a pregnancy and have to relinquish the child. The payments for these arrangements may be substantial but the surrogates receive little as greedy organisers and corrupt government officials take their share of the proceeds.
Legalising commercial surrogacy
There's nothing to suggest that Australian surrogates are suffering in the same way. Nonetheless, the best form of protection for them and any children to be born from surrogacy may be legislation that enables commercial surrogacy to be undertaken openly, by trained, registered health professionals, in licensed and monitored premises.
Such legislation would safeguard the health of both the surrogate woman and the child. It would assist in the resolution of disputes, for example, if the surrogate mother later wants to keep the child, or the commissioning parents refuse to pay the surrogate, or they don't accept the child.
It would ensure that proper records are kept, which will be important for the child's later welfare. Openness and transparency in respect to one's ancestry have been increasingly emphasised in Australia. And adopted children now have a right to know who their biological parents are.
The child would also be an Australian citizen and have parents with legal responsibilities to care for the child. This may not be the case if a child is born overseas in a surrogate arrangement.
Publicity about Australian couples being stranded in other countries trying to get "their child" back to Australia, and have it legally recognised as such in immigration papers, was no doubt a contributing factor in setting up the forthcoming review of Australian surrogacy law by the Family Law Council.
There's legislation in some states permitting altruistic surrogacy with provision for proper documentation and legal responsibilities With ART, the state of Victoria has been a world leader in enabling most children born from donated gametes to find out the name of their father when they are 18.
Legalising commercial surrogacy with open, accessible information would give children born from surrogacy similar rights to know their parentage and identity; and to be protected by law.