As teachers and pupils in Scotland return to school after the summer holidays, those in charge are battling to get the system right. Scottish education has been through major reform in recent years. Now much more is coming after Nicola Sturgeon, the first minister, put her deputy in charge.
Within weeks of being appointed in May, former finance secretary John Swinney unveiled a package of important reforms. If they make Scottish education excellent, it could be a strong step for the Scottish nationalists towards eventually winning the argument on independence.
Long separate from the rest of the UK, Scottish education has tended to think very highly of itself. It was served a reality check in 2000 when the OECD began providing data on how well 15-year-old pupils from around 70 countries apply their knowledge of reading, maths and science.
These PISA rankings, the sun around which the education world now orbits, put Scotland at merely mid-table while lauding Finland and more recently Hong Kong and Singapore. With the improvement project kicked off in Scotland in the 2000s, the authorities are hoping to climb higher.
Curriculum for Excellence
Best known in this project is Curriculum for Excellence (CfE), rolled out since 2004. The philosophy is that heavy teacher instruction and over-reliance on memory work won't produce young adults with the flexible interactive skills to cope with the changing demands of 21st-century learning.
CfE puts more emphasis on pupils interacting with the teacher and with each other. It favours more oral and collaborative learning. It has wider aims than just academic achievement, aiming explicitly to generate successful learners, confident individuals, effective contributors, and responsible citizens. It gives teachers more freedom to develop teaching materials that draw on their local area.
This is quite a shift from the likes of England and the US, where curriculums are more centrally managed; and teaching and assessment more prescribed. Like in the old Scottish system, these implicitly think of teachers as technicians who can be given packs of teaching materials to implement.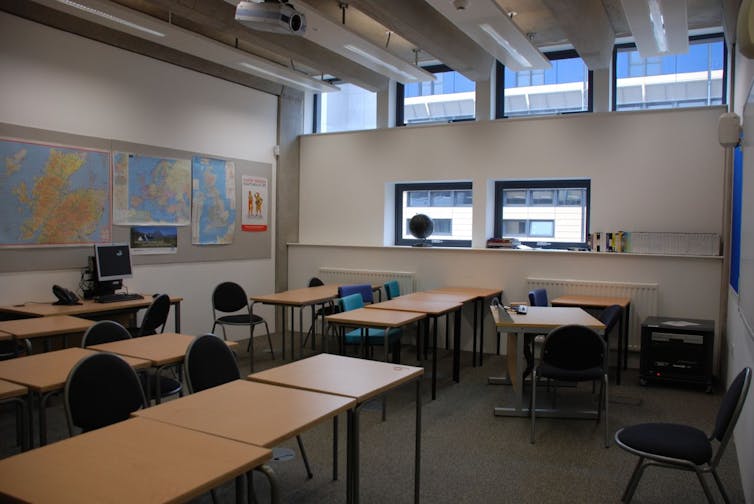 Has CfE worked? The approach has much to recommend, but implementation has been a problem. It was never well explained to teachers. Because it was introduced in stages, only those at the top understood the big picture. For a profession used to being told what to do, teachers' role in generating content was not clear enough. Swinney himself recently described the curriculum as a "mystery tour" for teachers.
This caused problems with assessment. Instead of the explicit guidance under the old system, teachers now receive a general series of "outcomes" which they have to use as they see fit rather than following common guidelines. It wasn't made clear that the old guidance was still intended to be used as well.
An OECD report on the Scottish system in 2015 called for greater clarity in assessment and more consistent evaluation about how the curriculum is being implemented across the country. It also pointed to the problem of extra bureaucracy created by giving teachers more autonomy.
The OECD did list many positives, including "real professional engagement, trust and consensus" within Scottish education. But it found that pupils were doing less well in areas of greater deprivation than before, offsetting achievements with migrants and gender. It is generally assumed that countries' education systems improve when they score highly on academic excellence and social equity.
As Paasi Sahlberg, the apostle of the Finnish education miracle, recently put it, Scotland's system is "knocking on heaven's door" – not quite paradise but within sight.
The new reforms
Swinney's reforms are potentially very wide ranging. They signal plans to reduce the control of Scotland's 32 councils by decentralising school management, while creating new educational regions and giving £100m direct to schools from next year.
One leading theme is teacher professionalism, envisaging members of staff in schools fully cognisant with CfE to enable colleagues to develop their professional learning. To improve school leadership there will be a new programme for aspiring and existing headteachers, while teachers will get more funding to obtain masters-level qualifications (all Finnish teachers have one).
These changes are also intended to address the deprivation gap, among various other measures. These include ensuring there are enough teachers of science, maths, technology and engineering; and a new sort of teacher that works between upper primary and early secondary. Currently, Scottish pupils often regress in early secondary years.
Potentially most controversial are plans for standardised testing in primary 1, 4, 7 and the third year of secondary. There are also plans for clearer performance information for parents, school inspections more focused on the government's education priorities, and an annual report of school performance information at national level.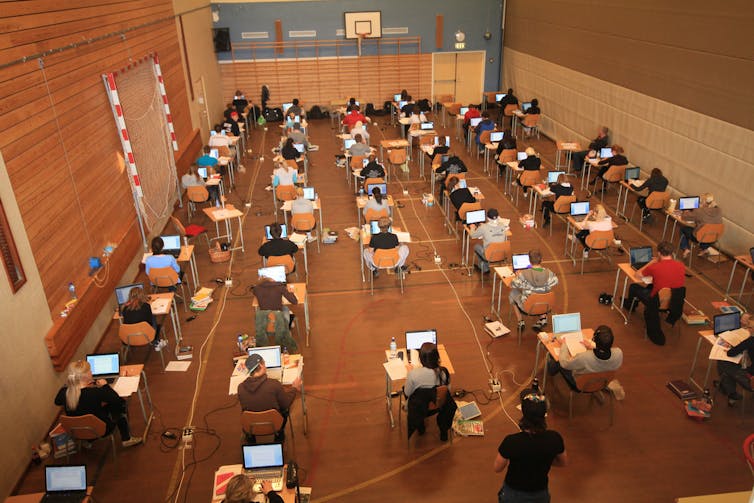 The verdict
These are certainly more than just high-level aspirations. The extra emphasis on teacher professionalism takes their responsibilities seriously. The reforms wisely don't suggest any silver bullet to the deprivation gap, recognising the need for adjustments across the board that don't hinder pupils from better backgrounds.
Standardised testing is a concern. It is not clear why the Scottish government is embracing a strategy which in England has been proven to take an unwelcome psychological toll and narrows the curriculum by encouraging teachers to focus on areas being tested.
This is not to say there shouldn't be assessment in primary schools. Any jurisdiction worth its salt, such as Ontario, Canada, analyses what results are saying. This is not used to shame teachers, still less pupils, but to put in place necessary learning for teachers and pupils to improve.
If the Scottish government takes this kind of balanced approach to testing and follows through on raising standards in other areas, the country may yet achieve what it wanted in the early 2000s. There is some way to go, but scaling the OECD rankings and creating a system that the world envies is certainly not out of the question.