Almost a decade ago, Harvard Business School professor Gary Pisano famously wrote that companies should consider creating an innovation strategy. Today, an innovation strategy is not just an optional nice thing to have — it's a requirement for companies that want to be successful.
With significant post-pandemic inflation and interest rates climbing to new highs, the big banks are warning of a recession in 2023.
This, coupled with the longstanding impacts of intense global competition, fickle consumers, rigorous regulation, environmental degradation and disruptive technologies, has companies looking to make the most of these uncertain times. An innovation strategy is exactly how companies can accomplish this.
As innovation management researchers, we were curious about how an innovation strategy could impact corporate performance and, ultimately, economic progress. To answer these questions, we collaborated with InnovationOne, a San Francisco-based innovation consulting firm, to conduct one of the largest innovation management research studies to date.
Global innovation study
Our global study of 1,265 companies, published in Technological Forecasting & Social Change, explored the similarities between companies with an innovation strategy, the impact of an innovation strategy on corporate performance and how companies can improve their nation's economic progress via innovation.
Similar to our other research about business innovation agendas, we found that companies with an innovation strategy had leaders committed to innovation, resources specifically dedicated to innovation, knowledge management systems that promoted learning and processes dedicated to taking new ideas to market.
Not surprisingly, companies with an innovation strategy were better equipped to implement value-added practices. Value-added practices include the implementation of novel methodologies and technologies to enhance firm performance.
Companies with an innovation strategy
Our data showed that an innovation strategy served as the necessary building block for successful engagement in practices such as big data analytics, open innovation and scientific discovery.
Collecting, interpreting and acting on large data was something that companies with an innovation strategy excelled at. This was likely due to their sophisticated knowledge management systems. Being able to work with large amounts of data allows knowledge to be shared throughout the company, creating better products, services and outcomes for customers.
Open innovation — collaborating on innovations with external partners — was also a trait of companies with an innovation strategy. This was likely a result of their innovation processes, which often involved collaborations.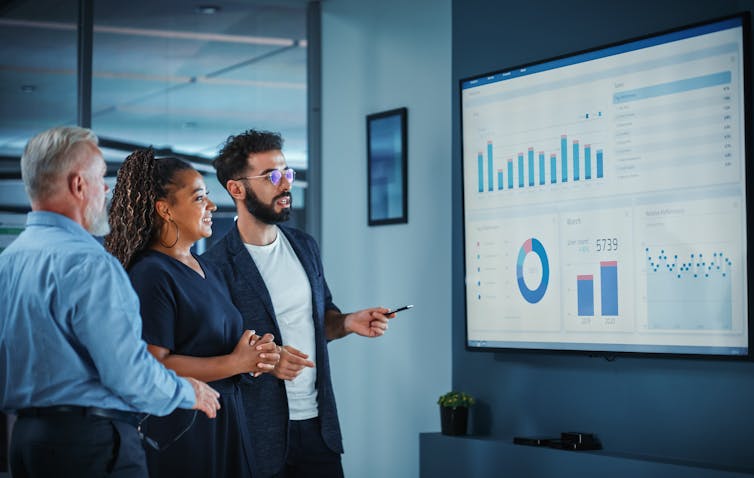 New scientific discoveries were also more common among companies with an innovation strategy. All innovation strategy elements — leadership, resources, knowledge management and processes — were found to increase the likelihood of new discoveries. In addition to these practices, innovation strategies enhanced overall corporate performance.
We also found that the link between innovation strategy and corporate performance was strong, regardless of companies' age, size and location. In other words, an innovation strategy has universal importance for companies. In addition to its corporate benefits, an innovation strategy also resulted in larger economic benefits for the companies.
Economic benefits of innovation strategy
Perhaps the most interesting finding of our study is that economic growth of countries was linked to companies' innovation strategies. These results are largely congruent with the reputed Global Innovation Index, a benchmark for identifying innovation trends.
We found that countries with high gross domestic product (GDP) — the standard measure of economic progress — had more companies with innovation strategies. Countries with some of the highest global GDPs, like the United States, the UK and Germany, also had the greatest corporate commitments to innovation strategy.
Furthermore, positive economic impacts were not limited to high-income economies, as the "innovation overachiever" India was comprised of firms exhibiting an innovation strategy. This is particularly noteworthy, as collectively, companies can enhance their country's economic progress by creating and implementing innovation strategies.
How companies can get started
Our research is a continuation and update to Pisano's work. For companies that already have an innovation strategy, we recommend they stay the course or even strengthen commitments. For companies without an innovation strategy, now is the time to get to work and implement one.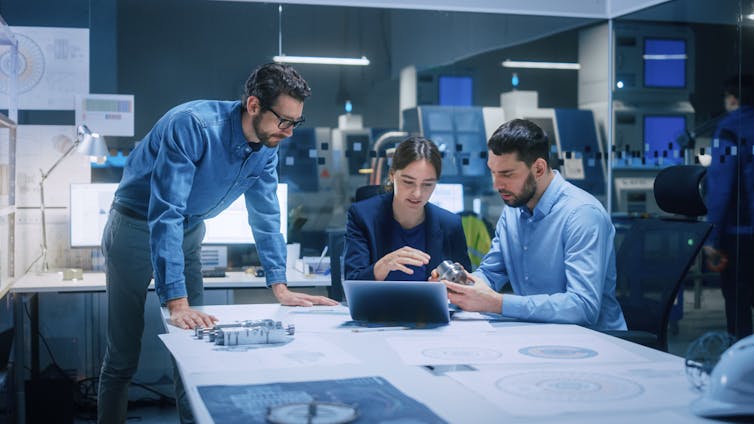 To improve competitiveness and performance, executives should make innovation an integrated strategic priority by dedicating resources to innovation, creating knowledge management systems to communicate information regarding innovations, and implementing processes to track innovation progress.
It is crucial that all employees understand and engage in the innovation strategy. Comprehensive understanding and engagement yields better ideas, fosters buy-in, and eases implementation while integrating innovation across departments and individuals. Executives should draft an innovation strategy, communicate it to all employees and collaborate on its execution.
An innovation strategy allows companies to better implement novel practices, like big data analytics, as they become better resourced, monitored and managed. These practices are a part of an integrated innovation strategy by providing direct benefits to companies as they engender firm performance in the dynamic post-pandemic market.