Insurgencies often end up betraying the ideals that motivated them. Brexit seems no different. In no time, it has shed its intellectually most powerful motive: the full restoration of sovereignty to the House of Commons.
Parliament's sovereignty over the future of UK-EU arrangements has been dealt three blows since the Brexit referendum. First, Prime Minister Theresa May chose to interpret the referendum's binary choice – without consulting parliament – as a vote for a hard Brexit.
Second, in triggering Article 50 without seeking the transition period necessary to give parliament at least one full term to deliberate over the long-term links with the EU, May essentially denied parliamentarians any say even on the form of hard Brexit that will follow.
Then came the third blow: the so-called great repeal bill, which caused even pro-Brexit MPs to erupt in anger during its first airing in the House of Commons, proposes to vest the government with inordinate power to amend EU laws as they are converted into UK laws, without even consulting the house.
So, while the EU is exploiting Brexit to practise its authoritarian incompetence (demanding, for example, that London negotiates with bureaucrats lacking a genuine mandate to hammer out issues like a free trade agreement), Brexit is also being used by the British government to push the country on a long slide toward May's own brand of authoritarian incompetence. None of this augurs well for the people of Britain or, indeed, for Europeans at large.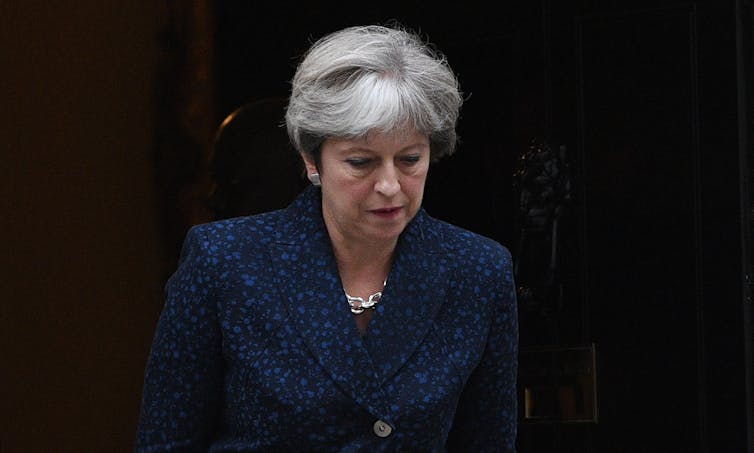 Averting catastrophe
What should be the progressive response, on both sides of the Channel, to this disaster-in-the-making? Before the referendum, my own organisation, the Democracy in Europe Movement 2025 (DiEM25), advised the UK Labour party to adopt our "radical remain" line of "IN the EU, against this EU". The Labour party did adopt this position, albeit half-heartedly, but in the end the people of Britain decided to vote Leave. As democrats we must respect that verdict. But as progressives, we have a duty to confront the minority Tory government's dalliance with a catastrophic Brexit.
Immediately after the referendum, DiEM25 was the first Remain-supporting movement to respond with a positive proposal. Refusing to be downhearted, to vilify those who voted Leave, or to call for a second referendum (or parliamentary vote) by which to annul the will of the majority, we proposed that Article 50 be triggered while, at the same time, London filed for a five-year Norway-style arrangement to come into force after the initial two year period lapses.
May felt her political room for manoeuvre was limited of course, but had she adopted that option, then freedom of movement, the customs' union, the European courts' jurisdiction, Britain's contributions to the EU budget and so on, would have remained unchanged until 2024. The EU bureaucracy would not have been empowered to carry out the hatchet job it is currently mandated to do, and the House of Commons would have had the opportunity to debate properly, and in peace, both the future UK-EU relationship and a British constitution is desperate need of revision.
Crucially, it would also have meant that the German chancellor, Angela Merkel, could have relaxed – with the happy news that the Brexit hot potato was thrown into the lap of her successor.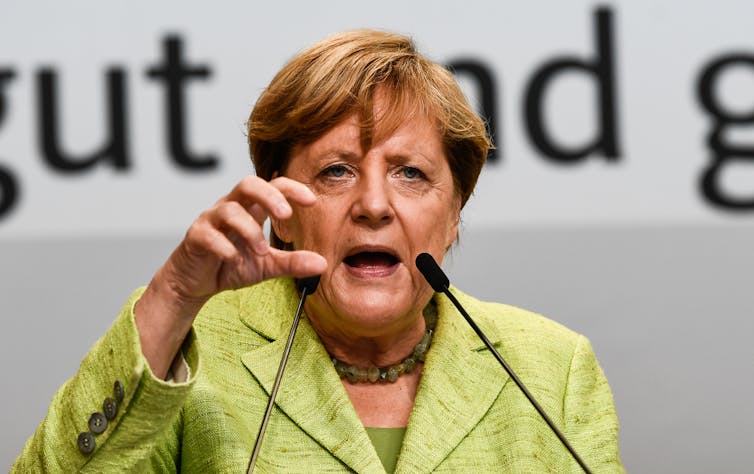 Two to tango
In recent weeks, I have noticed with pleasure that Corbyn's Labour party, alongside some key Tory MPs, have adopted the same proposal. Now that this is becoming mainstream, it is crucial that we take it further by specifying in greater detail what that transition period should aim at and what follows afterwards.
The unambitious, regressive, conservative aim for a transition period is that it would create the time and space necessary for a virtually unchanged UK to find an accommodation with a virtually unchanged EU. However, this would be a betrayal of all those people in Britain who cast their vote for Corbyn's vision of a radically transformed UK.
It would also be seen as a lost opportunity by those of us in continental Europe who do not believe that this EU can or should stay as is. In this sense, progressives must work toward a transitional period during which the aim is the progressive transformation of both the UK and the EU.
What would such a progressive transformation be like? In the UK the election manifesto that Labour took to the polls back in June is a good start. As for the progressive transformation of continental Europe, the economic and social policy agenda we presented in March, DiEM25's European New Deal, offers a tangible, realistic but also far-sighted manifesto for every European country, independently of whether it uses the euro or not. The adversarial tone of Brexit talks thus far is of little use to anyone. Instead of arm-wrestling to secure the competitiveness of one European country against another, a transition period would allow Europe, including the UK, to focus on boosting productivity in green sectors across the continent, and sharing in the benefits that flow from that.
The present trends point to a dreadful outcome: a clueless Tory government and a degenerate EU bureaucracy locked in a pointless conflict. But progressives should never respect present trends. We must dare to dream of a Corbyn-led government in the UK, and of progressive, DiEM25-linked parties scoring similar successes in a swathe of EU countries by the 2019 European Parliament elections. That could clear the path towards a second UK referendum in or around 2025 when a transformed Britain enters a European Democratic Union. Dare to dream: and then work damned hard towards realising that dream.