Apparently, I am BAME. This places me as a contender for The Guardian's BAME awards or the Jhalak prize, both aimed at BAME writers like myself. Ah, BAME – this acronym, which means black, asian and minority ethnic, joins many other appellations offered over the decades (not all of them very nice), painstakingly attempts to address the complexities of a multicultural society. But isn't it, despite its best intentions, rather limiting?
As a child in Zambia, I was a mwenye, if the speaker wished to be disparaging (it's an unflattering term that I won't translate). In most contexts my family was "Indian", while we regarded ourselves as Keralites (being Indian was secondary). Back in Kerala, if denoted by religion, we were proud to be "Syrian Christians", members of a Catholic congregation pre-dating the arrival of Islam in India, formed by the disciple Doubting Thomas. Of course this meant we were a cut above those "Latin Christians" who had converted centuries after to curry favour with their Portuguese colonisers.
Later, as a teenager in a new Zimbabwe, I was once again "Indian" and, in a Harare which had been segregated under the Rhodesians, my family should thus have lived in the suburb of Belvedere, which was the Indian zone, rather than as we did on the edge of the "coloured" (mixed-race) Braeside. I resisted these tortuous preoccupations with skin tones and bloodlines – and by my late teens, inspired by the rising tide which was turning against apartheid in South Africa, I was resolutely, in my eyes, "black".
But when I arrived in the UK, I was suddenly "Asian" – defined by a great continent, of which my home state in India was a mere slender slip of a thing. I was properly foreign, with a student visa stamped in my Indian passport, but my proficiency in English led many to believe I was "British Asian", alongside an assumption that I was second-generation British, well versed in both Withnail and I and the career of reggae DJ Apache Indian, and full of fond memories of that incredible summer of 1976. I have done my homework since, as you can see.
I returned to Africa as a young woman, and when living and working in Mozambique, I was a monye – another disparaging term, not dissimilar to mwenye, but this sobriquet was seasoned with the erroneous assumptions of being Muslim and wealthy. Then, on to the tiny island of Bioko, part of Equatorial Guinea, where I was memorably known as la chica blanca – the white girl. Oh yes, and in Spain some years later, I was declared a hindou, the religious divisions that beset my homeland refreshingly ignored. Reader, an identity crisis in the making.
The journey so far
But, actually not. For, observers often overlook the id and the ego: your own innate understanding of yourself. Are we swayed so much by what others call us? Probably not. Despite my nomadic childhood, my peripatetic young adulthood, my membership of a wider diaspora, angst over love affairs and migrations and appearance and employment, if I'm honest, I've always known myself: as impulsive, restless, often inept, but well-intentioned. Despite all the assumptions made in the geographical/religious/social "names" I have been given, these qualities best define who I am.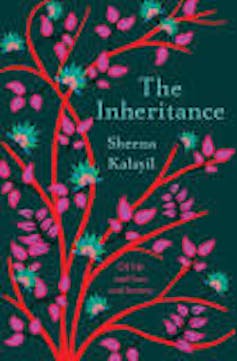 The journey I have taken to arrive at the roles I currently have – wife, mother, writer, teacher – baffles many people. My first novel (roundly rejected, then published independently) juxtaposes a young woman's passionate love affair in Mozambique with her arranged marriage in the US. My second, published as my debut by Polygon, follows a widower's return to India after 30 years in London. My most recent, The Inheritance, features an affair between a young student and an older lecturer, the latter born in Zimbabwe-then-Rhodesia.
As a writer, if I tap into my experiences of geographical dislocations and multilingual communities, the literary industry and reviewers often locate the story as one of identity crises, of a quest to belong, in which I give "a compelling insight into what it means to be rootless, with characters torn between the culture of their parents and that of the society in which they grew up". All true. But not the whole story and not a unique story by any means – instead, one that is shared by millions over a shifting, transient world, including readers of fiction. To a lot of us, the mobility and code-switching and reinvention are rather normal. What informs my sense of self? Whom I love, my children, the opinions and advice of the people who are important in my life.
BAME at a glance
It feels churlish to question BAME. But, if identifying a misrepresented or under-represented minority, then why not just "minority"? The writer and historian Paul Gilroy, in his book There Ain't no Black in the Union Jack, has already queried the "imploded, narcissistic obsession with the minutiae of ethnicity". Why the splintering and separation? Does the "B" in BAME reference the Windrush generation or the recently arrived Somali, or neither, or both?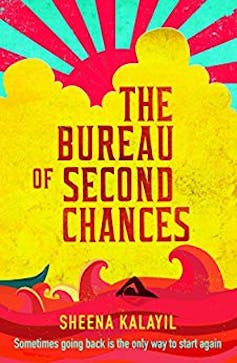 Are we in danger of engendering a hierarchy by stealth, so some minorities are considered more "minority" than others? As a "British Asian" (holding a British passport now, I have become one) I cannot claim to have the same experiences and reception as a Briton with Nigerian origins. But I might well share some of her experiences if she is a woman (like me), if she is a writer (like me), or if she is as scared of her teenage daughter as I am.
And if we take the "A" – what constitutes a (British) Asian? Not all of us emanate from the Punjab or Gujarat or Bangladesh, or made a prolonged stopover in East Africa. Not all of our parents arrived in the UK in the 1960s or 1970s. Not all of live in a large, dense community, or speak its language – or even wish to. Not all of us dance bhangra or admire Bollywood. Our families may not all have served in or near the Raj and we may not have a strong memory of or feelings about partition.
Disappointed? You might well be, so embedded are the discourses surrounding British Asians. A discourse which can blind an "A" in BAME to the heterogeneity and diversity within – and which is perpetuated sometimes by these individuals themselves. I once watched on television a very well-known British Asian comic whose punchline centred on the unlikelihood of finding an Indian at a Catholic school. The laughter from the audience only served to show how they little knew of the millions of Indians who are Catholic. But, more depressingly – neither it seemed, buying into the discourse, did the comic.
To note, the aforementioned Jhalak prize, is the Hindi-Urdu word for "glance". Considering it is open to all BAME writers, the Bs and the MEs alongside the As, perhaps this is not the most inclusive title?
Perhaps rather than trying to solve issues about diversity by making diversity more explicit and more fractured at the expense of cohesion, we should simply acknowledge that it is, frankly, impossible to categorise a creature as self-reflective and self-concerned as a human being.