Suicide is the leading cause of death among Australians aged 15-24, according to cause of death data published by the Australian Bureau of Statistics in March this year. In light of this, it's not surprising that suicide appears in a number of Australian texts for young people.
Young Adult (YA) literature has long been a field where intense, anxiety-inducing or even taboo topics can be explored. Fiction offers a safe space for realistic and open discussions about troubling topics. Too often, however, adolescent suicide is reduced in Australian YA texts to a triumphant escape from life, or an inevitability.
In response to Robin Williams's recent suicide, the Academy of Motion Picture Arts & Sciences hit social media paydirt with its sentimental use of Disney's Aladdin to farewell Williams: "Genie, you're free". The debate that followed this tweet raised the spectre of "suicide contagion": the idea that reading celebratory stories about suicide may encourage vulnerable people to commit suicide themselves.
Suicide contagion goes by another name: Werther Syndrome. In the 18th century, German writer Johann Wolfgang von Goethe's bestselling novel The Sorrows of Young Werther (1774) did much to establish the genre we call YA today. Its depiction of a young man killing himself when he realises he can never be with the love of his life was widely credited with inspiring suicides throughout Europe and beyond.
Suicide in Australian YA fiction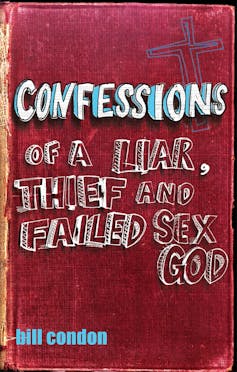 YA literature has been entangled with ideas about suicide contagion for a long time. Research into suicide contagion suggests that it is less the existence of suicide stories than the way they are presented that shapes the likelihood of contagion. This means that we should be paying attention not only to whether adolescent suicide is represented in Australian YA, but to how.
Worryingly, a young person's suicide in Australian YA texts is often treated as "useful" because it prompts another young person (usually the main character) to be grateful for their own life and to make definite plans for the future.
The high-school staple Looking for Alibrandi (1992) by Melina Marchetta exemplifies this. The main character Josie must deal with the suicide of her friend and academic rival John Barton, but finds a way forward when she realises that:
I remembered when we spoke about our emancipation. The horror is that he had to die to achieve his. The beauty is that I'm living to achieve mine.
In Alyssa Brugman's Walking Naked (2002), protagonist Megan has to come to terms with the suicide of another young woman, Perdita:
By spring my guilt had been replaced by thoughts of the HSC and a kind of restrained exhilaration about my future.
Bill Condon's 2009 novel, Confessions of a Liar, Thief and Failed Sex God, tells of the maturing of Neil Bridges. One afternoon, Neil witnesses the suicide of his friend Troy who steps backwards into traffic. By the end of the novel, Neil has decided that he will leave high school:
Don't know why I'm crying on the best day of my life. Maybe it's for Troy […] I gulp in freedom, and I run.
Matt Ottley's graphic novel Requiem for a Beast: A Work for Image, Word and Music (2007) is a rarity in contemporary Australian YA literature, not just for its formal experimentation, but for its willingness to explore the topic of adolescent suicide from the perspective of a young person who is considering the act.
The narrator of Requiem remembers:
I understand now what my own story — them finding me on my bed, almost gone - must have done to my father, how it hooked into that episode from his own life all those years ago.


But why? Why has he never done anything about it? That's what disturbs me. The silence.

The silence that disturbs the narrator of Ottley's Requiem is one that should disturb all of us.
Australian YA literature seems to be repeatedly representing adolescent suicide as productive for survivors, but remains largely silent about the experiences of those who are struggling to maintain their mental health.

If you have depression or feel very low, please seek support immediately. For support in a crisis, contact Lifeline on 13 11 14. For information about depression and suicide prevention, visit beyondblue, Sane or The Samaritans.