World Children's Day is approaching on Nov. 20. In a time of so much global conflict, the need to protect the rights of young people has only increased. World Children's Day was established in 1954, and it was 28 years ago that the UN General Assembly adopted the Convention on the Rights of the Child.
Globally there are 65.8 million people who are displaced, usually because of violence and armed conflict. For many refugees who have come to Canada, there was little "prep time" and probably not much choice in where they would be settled.
Integrating into a new home has some obvious challenges: A new language, new culture, different weather. There are a lot of adjustments, especially for children and young people who have come from situations of violence, disruption and displacement.
The Canadian province of Nova Scotia has long been a recipient of newcomers from around the world, usually about 200 to 300 annually. However, within the first year of Canada's commitment to resettle 25,000 Syrian refugees in 2016, Nova Scotia received 1,475 Syrian people, almost five times the usual number of refugees who are settled in the province each year.
The province just passed the three-year anniversary of this commitment on Nov. 4. Considering that over half of this population are under the age of 17, it is important for us to assess the state of youth services and supports that are available.
How has Nova Scotia helped youth settle in?
This influx of newcomers has shone a bright light on the current resettlement process in Nova Scotia.
We know relatively little about how smaller jurisdictions like Halifax have been able to respond. Each province is responsible for the resettlement of refugees in their region, and the organizations that partner with this process in Nova Scotia are doing great work despite their unprecedented workload.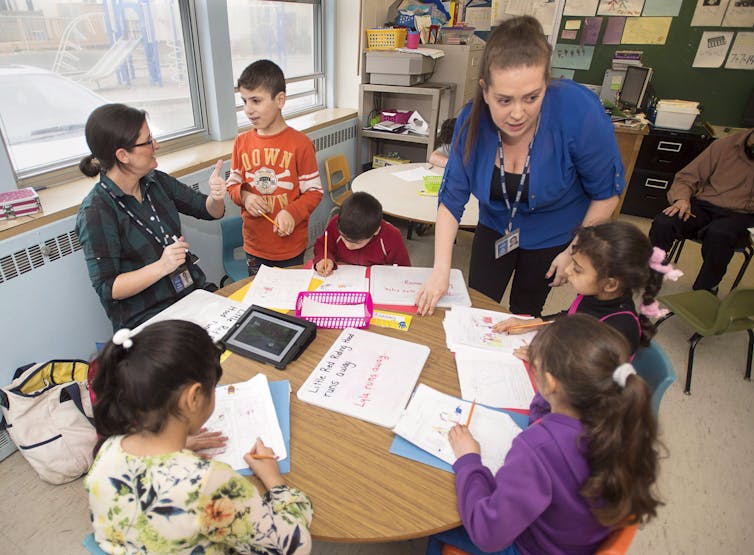 There are 35 organizations across the country that have partnered directly with the federal government as part of the Resettlement Assistance Program (RAP). In the case of Nova Scotia, the Immigrant Services Association of Nova Scotia (ISANS) is the body responsible for the settlement of refugees. The majority settled in the Halifax area, according to ISANS.
As part of my PhD research, I have been interviewing people across Halifax who serve our refugee youth. Often the message from service providers concerns the lack of money, people or other resources to do the work that's needed.
Not enough resources
A common sentiment I hear is a general agreement with the federal government's decision to bring refugees to our country, but a frustration with the inadequate resources made available to support their resettlement.
The responsibility for serving refugee children and youth in the Halifax area has largely been delegated to the YMCA Immigration Services and school settlement workers who are a committed and passionate group of people.
However, outside of the YMCA, there has been very little cohesive effort to provide young people with services tailored to their unique needs. The question that needs to be answered is: How can Halifax, as a city, meet the specific needs of newcomer youth?
To answer this, we need to engage these young people and hear what they have to say.
Creating space for youth engagement means that there are opportunities for young people to be involved in programs that are intended for them. This engagement focuses on the positive contribution that young people can make to programs and their effectiveness.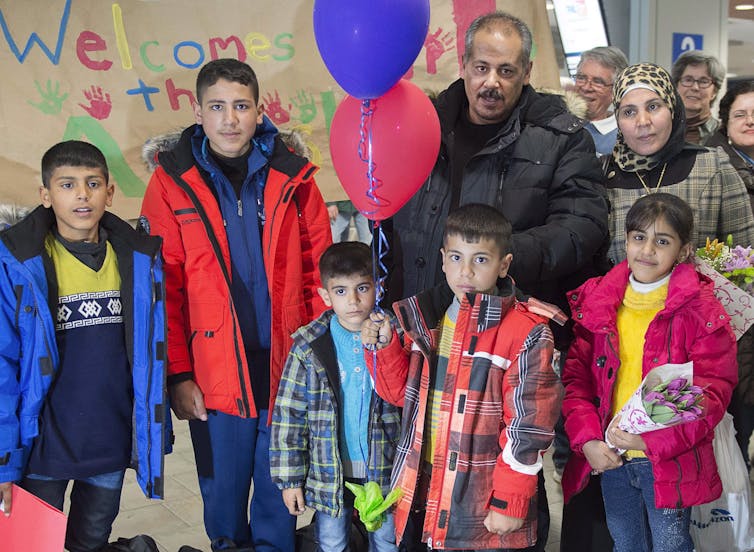 There are so many amazing Halifax residents serving this population, but without the time or resources to take on this kind of research.
The Nova Scotia government, in partnership with ISANS and the Child and Youth Refugee Research Coalition (CYRRC), has recently approached experts in the field to help coordinate a study with young people about their resettlement experience as it relates to finding employment. This is a positive step in the right direction, though more of these types of projects are needed.
Youth have unique needs
There is a glaring gap in our federal immigration policy relating to young newcomers. Outside of unaccompanied minors and asylum-seekers, refugee children and youth are addressed as part of the family unit. Services follow this pattern.
While family-focused settlement is very important, we cannot overlook the specific needs of young people. Adequate language training, opportunities to engage with the community other young people their age, appropriate mental health support and employment opportunities are just a few of the needs that must be addressed.
Refugee youth have huge potential to positively impact our communities.
As provinces and municipalities, we have an opportunity to engage thoughtful, strong and influential young people in shaping relevant resettlement supports that really reach young people where they are. We need to make sure we do right by our youth, because their future is Canada's future.