Tarmac gives way to dirt on the road out to ceremony, where more than a hundred participants from Australia's eastern states will gather over a public holiday long weekend for the serious business of performing ancestral law.
Some grew up in large coastal cities, others in rural and remote towns. Some can trace their lineages back to first contact with explorers and settlers on their traditional lands, while others from Stolen Generation backgrounds have only recently discovered their Aboriginality.
But all have chosen to regularly participate in ceremonies as a way of living in this country that is as relevant today as it was in 1788, perhaps even more so.
All important social functions in Australia's pre-colonial societies – from marriages to funerals, from peace accords to dispensing justice – were once enacted through extensive ceremonial processes. All have been systemically eroded through the processes of Australia's colonisation, and little has changed for those that remain.
I will not publicly disclose where ceremonies are currently held in the eastern states, who participates in them or what they entail.
There's enough social discrimination and systemic abuse against Aboriginal Australians already without naming individuals who willingly continue to deviate from Anglocentric institutional norms, or who insist on practising ceremonies that many Australians erroneously believe were wiped out some 200 years ago.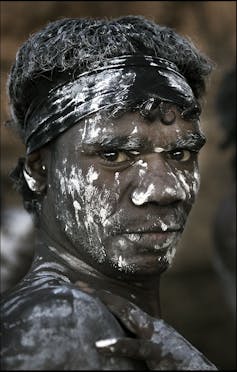 Yet all such ceremonies today are run by private citizens on their own time on privately purchased land, without any public assistance.
There is nothing "bullshit" about them, as last week's comments by Warren Mundine, who chairs the Prime Minister's Indigenous Advisory Council, may have led many to believe.
Rather, such ceremonies represent the initiative of contemporary Aboriginal Australians in seeking to strike a healthy balance in their lives between the weekday routines of work or study and the empowering sense of direction and belonging that comes through maintaining active ceremonial links with their ancestral lands.
The community networks that form around these ceremonies also offer material aid and personal support to those who fall between society's cracks and need a new start.
Without ceremony, the lives of many Aboriginal Australians would be greatly impoverished, as would the lives of many others who have long been welcomed by Aboriginal families to share in this uniquely Australian experience.
Working for cultural survival
Recently on The Conversation, Dr Catherine Grant reported that some 98% of Australia's Aboriginal and Torres Strait Islander music traditions, many of which were ceremonial in nature, have already been lost.
This statistic comes from the International Council for Traditional Music Statement on Indigenous Australian Music and Dance, which was endorsed at a world conference in Canada in 2011. It cites the causes of this attrition as the "devastating impact of colonisation," which continues to this day, and the adoption of "modern lifestyles".
Here, in particular, the imposition of the British work ethic upon Aboriginal communities since 1788 remains a deliberate tactic on the part of the state to erode the traditional labour force that was once able to work unencumbered on the preparation and performance of large-scale ceremonies as the most important of traditional social institutions.
Those ceremonies also provide an educational context through which the young are initiated into adult behaviours and responsibilities; their demise serves to erode the functionality of traditional family structures that have survived and thrived on the Australian continent for countless generations.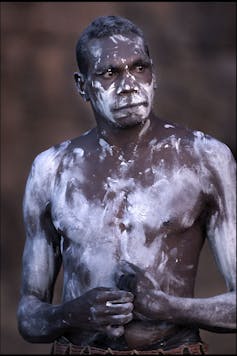 Last week, Mr Mundine alleged that ceremonies such as funerals did not last for weeks traditionally, and that cultural obligations should not be an excuse to avoid responsibilities to go to school or work.
Yet it is very well documented that in places such as Arnhem Land, where I have been a guest at many ceremonies, funeral rites were once lengthy processes with many different stages that could take more than a year to complete.
Their length has been greatly truncated now to accommodate contemporary employment and study commitments, and their business is mostly conducted after work each day. But it is still necessary for some family to remain on site each day to hunt and cook for participants, to prepare and maintain the ceremony ground, and if one is a particularly close relative, to respectfully mourn the deceased as ancestral law requires.
Again, the dissolution of these vital community networks through the erosion of enduring ceremonial structures perpetrates an impoverishment all its own.
It undermines the work of government and philanthropy in seeking to improve Aboriginal health, education, literacy and job readiness, precisely because it sends Aboriginal Australians, and particularly the young, a very clear message that their most cherished traditions and values are not respected or included in the great Australian narrative, and that their very survival is viewed with suspicion.
Why I care
In her Conversation article, Dr Grant thoughtfully considered why the rest of us should care that Australia's Aboriginal and Torres Strait Islander music traditions are at grave risk of vanishing completely.
There are many worthy reasons. They can form a basis for new cultural expressions as in the music of Gurrumul Yunupingu, and help people reach out across linguistic and cultural divides. They contribute to the maintenance of human diversity overall, and with the detailed ecological and topographical knowledge of Australia they hold, they broaden our survival options should we need to adapt in response to some great cataclysm.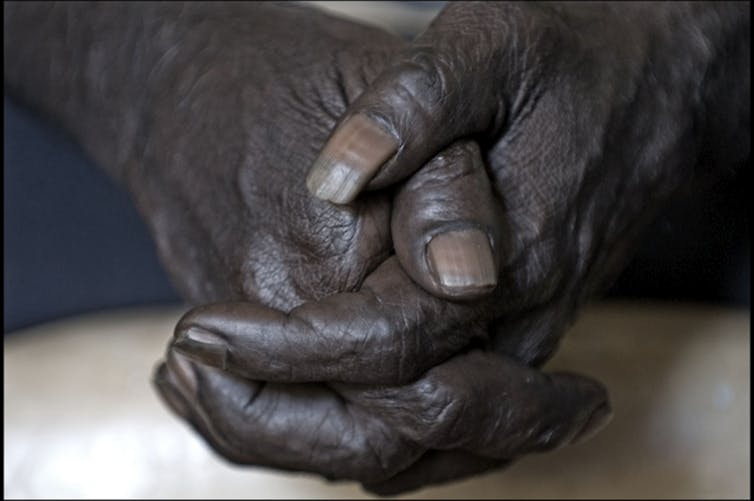 I care because I have had the great privilege over the past two decades of learning from many generous Aboriginal elders and colleagues, who have wanted nothing more than to have their most cherished traditions and values respected and reflected in the great Australian narrative.
One, the late Dr Yunupingu of Yothu Yindi, spent his entire career trying to promote the need to maintain balance between traditional ceremonial practice and the modern Australian way of life. For others, such as Steven Wantarri Patrick, who directs the Milpirri Festival at Lajamanu in the Tanami Desert, the arduous struggle to maintain ceremonial traditions in the face of unsympathetic government attitudes continues unabated.
From these people and their ceremonies, I have learnt values of egalitarianism and belonging, humility and charity, concern for our living environment, and consideration for society's vulnerable that many Australians now find so lacking in our nation's leadership. They have taught me and many others that these are quintessentially Australian values that can hold resonance for us all.