When major sporting events like the Olympics come to a close, the focus often shifts to the question: "so what?" For all the costs, the planning, and the efforts of athletes, officials, volunteers and staff, what will be the legacy? What will remain?
In his keynote address to the International Sport Business Symposium held in Pyeongchang to coincide with this year's Winter Olympics, veteran sports official Dick Pound said of legacy:
No-one promoting an Olympic bid would dream about not including the word in virtually every public statement made in support of the bid.
Yet, as he further noted, there is little research supporting legacy. Much of it is anecdotal, rather than empirical, which may have resulted in "decisions that are not based on reliable data".
The importance of 'legacy'
The increasing importance of legacy for the International Olympic Committee (IOC) is reflected in the launch in December 2017 of a document, Legacy Strategic Approach: Moving Forward.
The key elements of this document may be new for the IOC. But for those versed in managing mega sporting events, what it suggests isn't new: have a vision, plan for it, put the structures and finance in place, evaluate, learn, and celebrate.
But why did the IOC feel the need to put this on the public record now, when they note that in the document that legacy has been in Olympic discourse since the 1956 Melbourne Olympics?
Maybe the drop-off in countries bidding to host the Olympics is part of it. Maybe, too, the rise of BRICS nations (Brazil, Russia, India, China and South Africa) as hosts of mega sporting events highlights the need for a demonstrated return on investment – not just more hype.
The main objective for most sporting event organising committees is to deliver an efficient and safe event. But is this the most important objective? For those outside the "fence" like the general public, the question becomes: what did we get for our multi-billion-dollar investment?
In some ways, the offer of legacy beyond the event helps organisers achieve a social licence to operate: that is, they obtain support to go ahead with the project. Policymakers and politicians need to clearly demonstrate that hosting sporting events is a better investment than spending in other public goods like education and health.
What for Pyeongchang?
The Pyeongchang Olympics' proposed legacies include purpose-built venues, sports legacies, and promoting the Olympic movement.
But, in contrast to many previous host cities, Pyeongchang did not offer a volunteer legacy. Rather, it aimed to draw upon the legacy of hosting a series, or portfolio, of previous events like the athletics World Championships in Daegu in 2011, the Asian Games in Incheon in 2014, and the World University Games in Gwangju in 2015.
Hosting the Olympics may have accelerated the delivery of some of these legacies, such as roads and railways. It may have also initiated others, like new venues.
The budget for Pyeongchang is in the vicinity of US$13 billion, up 50% from initial estimates. Before gasping at the amount of money involved, it is worth noting that the bulk of these costs are allocated to capital investments, such as new stadiums and infrastructure.
This includes the cost of building a 35,000-seat temporary stadium that will be used just four times: for the opening and closing ceremonies for both the Olympics and Paralympics.
It might seem strange to pull it down, but Pyeongchang is a poor rural community with a population of just 45,000. There is no obvious need for it to have such a stadium. And new stadiums are not cost-neutral: it has been suggested that a stadium's maintenance costs alone could be in the vicinity of $20 million per year.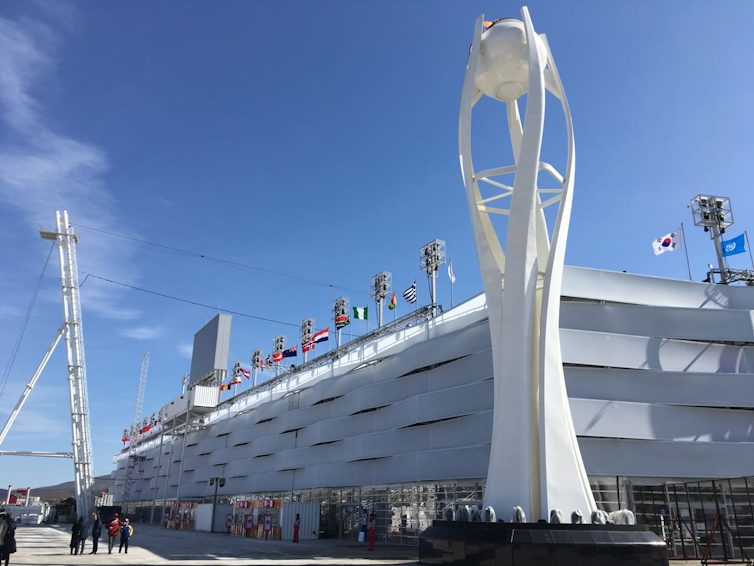 Future Olympics will be required to report on their legacies for up to five years after the event under the IOC's new framework. This will include analysis of relevant data and the production of case studies to highlight how they achieved their positive legacies, so future organising committees may learn from them.
This will hopefully result in better planning for and delivery of not just a great event, but a legacy for host communities that is economically, socially and environmentally positive and sustainable.
Mega sport events can deliver legacies, but most examples to date have been about infrastructure. An era could soon be upon us when they can deliver on the other legacies like sport participation, volunteer legacies, tourism, and sustainability.