Clustering around this week's Man Booker Prize was a bustling array of captions: "the longest book"; "the youngest winner"; "the second New Zealander"; "the last Commonwealth Booker" and, over and again "next year, the Americans".
For all the world it sounded as if the Booker committee had decided to create some kind of special relationship extending membership of this previously proudly Commonwealth select group to the Americans alone. More than that, commentators seem to be expecting a stampede of US authors, coming over here and taking our prizes. The poor Commonwealth writers would be overwhelmed, like Harrods assistants opening the doors on the first day of the Christmas Sale.
But wait. The way is open to all writers, writing in English and published in the UK. This offers far wider and far more diverse opportunity than the pundits would have us believe, and much of that diversity may come from places we have hitherto met mainly through fiction written by second-generation emigrants, presenting the pasts their parent's generation suppressed. Think of Maxine Hong Kingston (The Woman Warrior) Julie Otsuka (The Buddah in the Attic) or Andrea Levy (Small Island).
Such novels are, one way and another, explaining the author's cultural background not only to the reader but also, one suspects, to the writer themselves. The authors are now based in the UK or America and so they write as outsider-insiders, unpicking and reweaving that very identity. However, it's not their plots which stand out, so much as their style, their mood.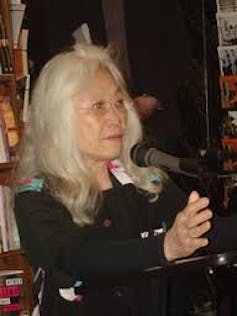 Each of these books is reflective, interwoven, multilayered – qualities much praised in Eleanor Catton's Luminaries. But they are also compact. Hong Kingston, Otsuka and Levy have given us concise, compressed, understated and evocative books which are a far cry from the all-enveloping, historical narratives of Luminaries and Wolf Hall.
Insular possession?
Now, though, the Man Booker opens the way to writers who choose to write in English, but are based - or partly based - in countries where English is not the official language, and whose relation to Britain is complex to say the least. Prime among such places must be Hong Kong whose unique position as an island bundled from one nation to another gave rise to a flourishing of literature written in English by writers of Chinese ethnic origin.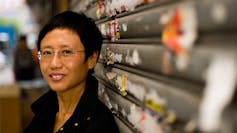 Xu Xi is a prime example here. Author of Hong Kong Rose, Xu Xi triangulates between New York, Hong Kong and New Zealand and was shortlisted for the Man Asian Literary Award in 2007, the award's inaugural year. And yes, that is the same Man as the one currently sponsoring the Booker.
Xu Xi champions the concept of a specific Hong Kong literary identity, and so may not have welcomed the slightly problematic accolade that she "does not write like the typical Hong Kong writer and speaks with more authority because of it."
That response may give us a clue to the anxiety surrounding the Man Booker's shift in qualifying criteria. Up to now the books considered could be drawn from any part of the Commonwealth, and with that remit came the notion (if not the fact) of a diversity in styles and voice. We can hear that in the contrast between the prose rhythms of Noviolet Bulawayo, Ruth Ozeki and Colm Tóibín, which are nevertheless united by some sub-textual apprehension of a common bond to Britain – or do we just imagine all that?
Regardless, the fear seems to be that - once we admit the Americans - any such variety of tone, as well as any such community, will be subsumed into some kind of mid-Atlantic drawl.
Cultural meditation
There is a counter to this, though, which may well come from Asia - and not from its novelists, but from its poets and short-story writers. Poetry and short stories have no place at the Booker table, but novels from cultures steeped more thoroughly in these literary forms than the British and Commonwealth hefty inheritance of Victorian realism may prove to be lighter on their feet, slighter in their covers, but just as far-reaching in their imaginative scope.
Perhaps we saw a precursor to this influence this year, not in Ozeki's Japan-orientated plot, but in the elusive and allusive fiction of the only British finalist, Jim Crace.
We might speculate further. Consider the mode of Yu Qiuyu, a Chinese intellectual, not novelist or even short story writer (although I suspect in some ways very much a poet) whose "reflections on Chinese culture and emotional writing style" have given rise to what is described as a style called "cultural meditation essay". This meditational style is already found in Hong Kingston's The Woman Warrior and Otsuka's blended narrative persona of The Buddha in the Attic. Imagine if these authors had been eligible for consideration by the Booker panel.
And if the form of the novel is open to such influence, surely so is the language. Writers writing in English, but from within non-Commonwealth literary worlds may well deploy an English that toys with the relation between the language of the page in front of us and those at play within the author's mind. The Hong Kongers have a word for it, "geeleegulu" – linguistic confusion. They also have a poet, Louise Ho, who has wryly commented upon using English at all:
Bacon didn't trust it much
But Churchill thought it rather grand
On these our very own shores
Let us make our very own
geeleegulu
Whatever may be the outcome of the Booker's new breadth, one thing remains certain: As Xu Xi herself put it when in conversation with Catherine Wong: "society can emphasise whatever it wants, but it is the individual who writes".
So only the final question remains – who will be the judges?