How Malcolm Turnbull's ascension to prime minister might alter Australia's foreign policy agenda has received relatively little attention in the extensive media coverage of the ousting of Tony Abbott. Australia would benefit, however, from a more outward-looking foreign policy that better reflects global and regional goals, challenges and developments.
Abbott tended to view foreign policy through a prism of domestic legitimacy. At times, the government even seemed willing to sacrifice long-term strategic interests – such as maintaining good relations with Australia's neighbours – for short-term political gain. Decision-making became myopically focused, with foreign policy pitched to a domestic audience for electoral impact rather than framed in the long-term national interest.
Whether a Turnbull government will follow suit might depend upon his capacity to improve the Coalition's electoral standing. A Galaxy poll on Friday showed the Coalition leading Labor for the first time in 16 months. This week's Newspoll confirmed the change. A new prime minister, a cabinet shake-up and improved poll numbers might free foreign policy from the shackles of populist politics.
Substantial policy changes are generally limited by structural and material factors. Beyond the prime minister, foreign minister and cabinet, government departments also contribute to foreign policy. The circumstances of Turnbull's rise to power and any compromises he made to secure support will further limit his capacity to change policy.
Limited changes in the ministries most directly concerned with foreign affairs point to relative policy stability. However, it is important to consider the significance of the prime minister's own worldviews in shaping foreign policy.
It is likely three key changes to foreign policy will occur under Turnbull. First, the focus will shift from national security back towards "economic diplomacy". Second, the government will emphasise relations with Asia. Third, national security rhetoric will be toned down.
A return to pragmatic realism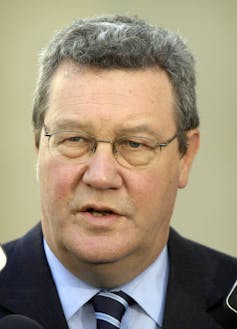 Turnbull's vision of foreign policy reflects a "pragmatic realist" approach, such as that adopted by the Howard government. While the Abbott government promised pragmatic realism, in practice it rarely delivered. Pragmatic realism entails a sober assessment of the multifaceted risks in international relations and a thorough cost-benefit analysis of various courses of action.
The Abbott government's approach to foreign policy was largely incoherent and inconsistent. For example, the "more Jakarta, less Geneva" approach was quickly abandoned as the government repeatedly damaged the relationship with Indonesia.
The fundamentals of Australia's strategic defence relationship with the United States have stayed relatively constant across Labor and Liberal governments. In the past, Turnbull has emphasised the need to accommodate both the US and China. Commentators have predicted a more "nuanced" approach to Australia's strategic interests and a pivot towards Asia.
In a 2009 speech to the Lowy Institute, Turnbull argued that the future global order will not be defined by bipolarity between the US and China, but by a multipolar power distribution:
For all the inevitability of its expanding strategic footprint, we need to remind ourselves that China is but one major power among several major powers in the region. In that context, our strategic partnership with our great ally, the United States – and the web of other US alliances across the region, including Japan, as the second-largest global economy – will remain absolutely critical as far into the future as the eye can see.
An increasingly aggressive China may have shifted Turnbull's earlier stance. Certainly, his government is unlikely to move away from "mainstream" approaches that support the US alliance.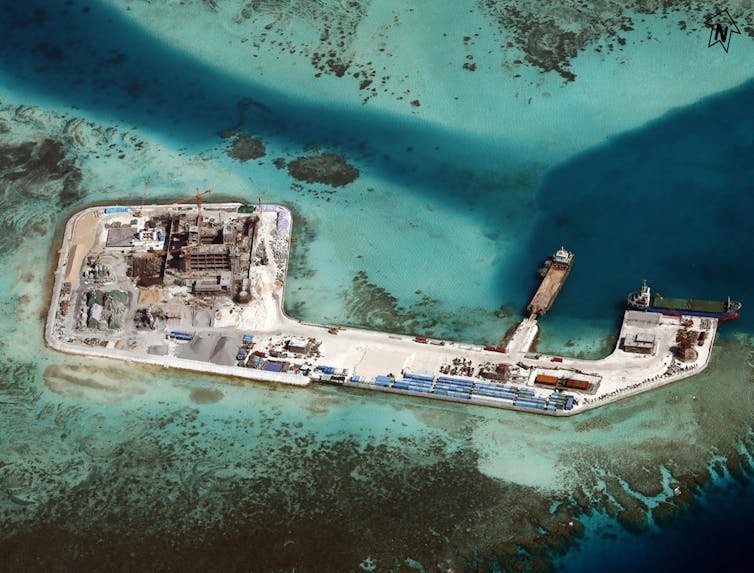 In any case, Turnbull has placed trade and economic relations with Asian states at the heart of foreign policy. His focus is very much on the opportunities of engagement with Asia.
While the Abbott government promised "economic diplomacy", it lurched wholeheartedly towards national security following disastrous opinion polls and a general lack of productivity in government.
It is a political truism that voters are loath to abandon governments in wartime. Abbott declared war on Islamic State as an evil "death cult". The exaggerated fear campaign was a product of cynical political calculation arising from the government's shrinking political capital. The Abbott government relied upon a well-worn script: shape the "problem" in terms of national security, stoke the fear and sell the solution.
Now, it appears that "economic diplomacy" will be restored as the centrepiece of foreign policy. It is significant that Turnbull identified the signing of free trade agreements with China, Korea and Japan as key successes of the Abbott government.
Responses from Asian states have so far been positive. Recent opinion pieces in the Jakarta Post had criticised Abbott's attitude to Indonesia. Turnbull's ascension is seen as providing a desperately needed "fresh start" for the relationship.
Clues in the cabinet reshuffle
Unsurprisingly, Julie Bishop stays on as foreign minister. She was widely regarded as one of the Abbott government's best performers.
Bishop managed to distinguish herself from the mess of her own portfolio. She was able to "create a persona of a successful foreign minister", as Dennis Altman observed.
The relationship between prime minister and foreign minister will be crucial to improving foreign policy communications and restoring Australia's damaged relations. However, Turnbull and Bishop have some differences on foreign policy.
For instance, Turnbull warned that the government should be careful in lending credibility to Islamic State's delusions because it is "not Hitler's Germany, Tojo's Japan or Stalin's Russia". This was a response to Bishop's increasingly amplified security rhetoric. Successful foreign policy communication requires the judicious and selective use of aggressive rhetoric.
Bishop may find herself with greater autonomy in her portfolio. Remember when Abbott's office reportedly sent Andrew Robb to "mind" Bishop at climate negotiations in Peru? She had originally been blocked from attending.
Given the importance of climate change in foreign policy, it is significant that Greg Hunt retains the environment portfolio. Hunt and Bishop reportedly "dragged" Abbott to adopt more credible emissions targets for the UN climate conference in Paris in December.
A Turnbull government seems less likely to take a sceptical position on climate change into international negotiations. However, Turnbull has restated his government's commitment to the Direct Action policy.
Given his success in nutting out free trade agreements, Andrew Robb predictably remains minister for trade and investment.
Peter Dutton also survives as minister for immigration and border protection. While Dutton (and Scott Morrison before him) "stopped the boats", from a foreign affairs standpoint their policy was a disaster. It disrupted relations with Indonesia, cost $55 million to settle four refugees in Cambodia and tolerated an authoritarian regime in Nauru.
The only significant change to cabinet that seems likely to affect foreign policy is the surprise promotion of NSW senator Marise Payne to defence minister. In a time of war, it is noteworthy that women now hold both major international affairs portfolios.