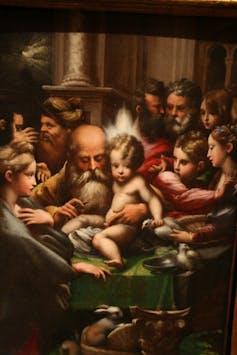 Men who are circumcised before they have sex for the first time may be less likely to develop prostate cancer, a study has found.
Researchers who analysed medical information from 3,399 men (1,754 with prostate cancer and 1,645 without), found that those who had been circumcised before their first sexual intercourse were 12% less likely to develop non-aggressive prostate cancer and 18% less likely to develop aggressive prostate cancer.
The results of the study, by a team from the Fred Hutchinson Cancer Research Center in Seattle, are published in CANCER, a journal of the American Cancer Society.
The publication follows a study by a University of Sydney team, who found that infant male circumcision can reduce the risk of penile cancer, HIV, syphilis, kidney inflammation and other medical conditions.
Jonathan Wright, the lead author of the US study and an assistant professor of urology at the University of Washington School of Medicine, said the results suggested that circumcision may hinder infection and inflammation that can lead to prostate cancer.
"These data are in line with an infectious, inflammatory pathway which may be involved in the risk of prostate cancer in some men," said Dr Wright. He cautioned that the data were purely observational, but said that they suggested a "biologically plausible mechanism through which circumcision may decrease the risk of prostate cancer".
The authors wrote that "infections are known to cause cancer, and research suggests that sexually transmitted infections may contribute to the development of prostate cancer. Also, certain sexually transmitted infections can be prevented by circumcision."
The authors of the University of Sydney-led study, published last week in the Open Journal of Preventive Medicine, said that a risk-benefit analysis showed benefits outweighed "minor risks by a factor of over 100 to 1".
The research leader, Sydney University Professor of Medicine Brian Morris, said that "evidence in favour of infant circumcision is now so strong that advocating this simple, inexpensive procedure for baby boys is about as effective and safe as childhood vaccination".
The study showed that in uncircumcised boys, the risk of urinary tract infection and kidney inflammation was 10 times higher. In later life the risk of prostate cancer, penile cancer, HIV and syphilis was higher. For the female partner of an uncircumcised male, the risk of cervical cancer was also higher.
The benefits of circumcision have been hotly debated in the medical profession and beyond for decades.
Bond University Professor of Psychology Greg Boyle, an opponent of the procedure, has said there are "substantial adverse sexual effects of male circumcision, including significantly reduced penile sensitivity and significantly increased ejaculatory problems.
"As compared with genitally intact men, circumcised men reported significantly elevated levels of negative feelings and emotions related to being circumcised. Circumcised men also expressed significantly greater dissatisfaction with their sex lives than did genitally intact men."
Professor Boyle has also argued that involuntary circumcision of healthy boys should be considered an assault causing grievous bodily harm.