It's been ten days since missing Malaysia Airlines flight MH370 disappeared en route from Kuala Lumpur to Beijing. The search is continuing over a wide area, with Australia now taking the lead over the Indian Ocean.
But nearly everyone is asking the same two questions:
where is the plane?
more importantly, what has happened to the 239 passengers and crew – children, women and men – that were on it?
From the international search effort and investigation so far there are some things known but we may not find out the answer to these two questions – at least not in the very near future.
So where does this leave the families and friends of all the people on board? How do they continue to get through each day not knowing what happened?
Effects of trauma
We know that people experience the impact of trauma when they are confronted with an event that threatens their own life, or the life of a loved one.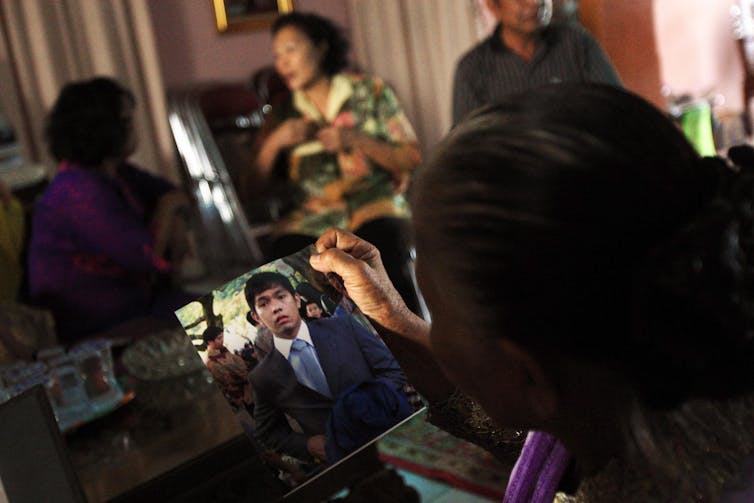 Some traumatic events happen suddenly (such as the missing flight) and are totally unexpected in an otherwise normal life.
Other traumatic events can be prolonged and cumulative, in that they can be a series of events that take place over a period of time (such is the case in domestic violence).
There is little precedent for this latest event with MH370 missing for so long, so in considering how people are coping, we must turn to some literature on what friends and families go through when a loved one is missing.
The trauma of losing a loved one, or friend, in the unique circumstances surrounding this flight can bring complex and protracted reactions. Friends and family are likely to be experiencing a range of emotions, including shock, despair, anger, frustration and hope.
Emotionally 'frozen in time'
The traumatic experience of this is likely to be further heightened by feelings of powerlessness and helplessness and having no control over the event, and no ability to join in the search for their loved one.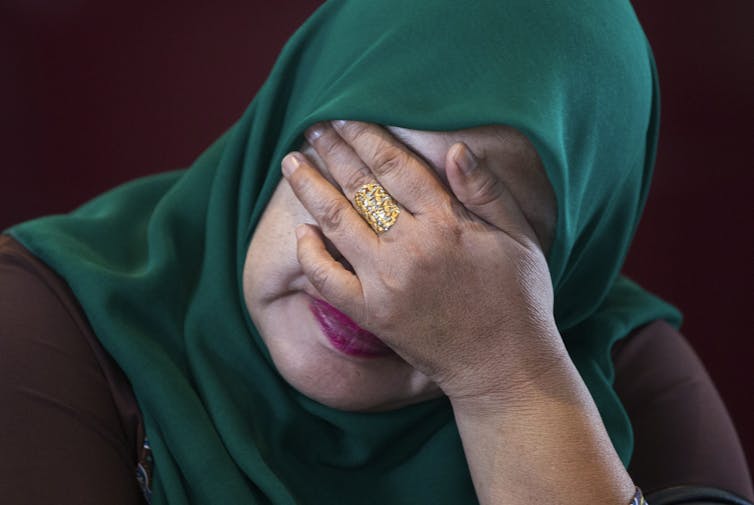 Families and friends are not only dealing with the trauma of their loved one not being with them, but also the trauma of the unknown – their whereabouts, or what has happened to them.
Given the uncertainty of what exactly has happened to the flight, many family and friends are likely to be feeling some hope that they will see their loved one again. This has happened in some previous air crash disasters such as the 14 who survived for more than two months after their plane crashed in the Argentine Andes in October 1972.
Without closure, some people will hold on to this hope for years to come.
But it is the nature of an ambiguous loss such as this, the feelings of not knowing what happened and holding hope, that can keep families frozen in time, unable to move forward and grieve.
At the moment those families are only able to consider what happened yesterday, what is happening right now and what may happen tomorrow. Further planning without their loved one is likely to seem incomprehensible.
The commonalities of the experience of grief crosses countries and cultures. Individual cultures may have different supports, rituals and ways of dealing with grief, but the enduring feelings of loss will be present for all.
Widespread search, global media coverage
The disappearance of the flight has generated masses of media coverage with some information known and released by the airline – and much speculation on what could have happened.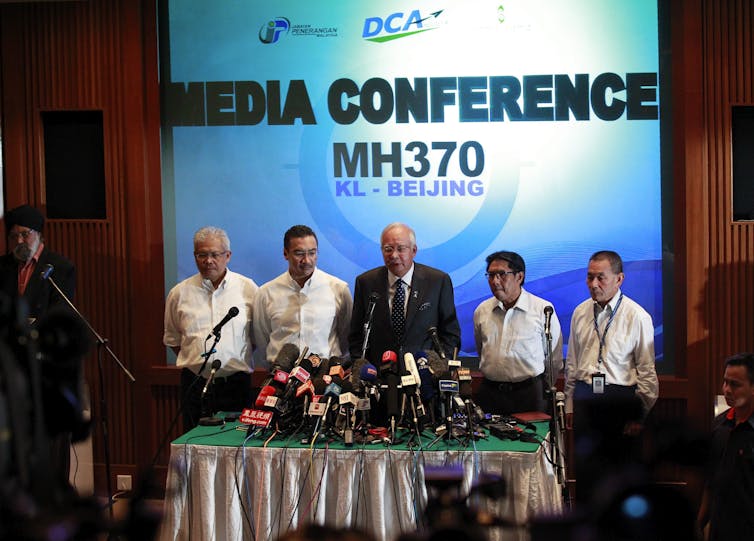 Many people will be checking the media each day to find out the latest developments in the search for this plane. For those with friends and families on board, it will be difficult for them to focus on anything other than the disappearance and the ongoing investigation.
And with so much global media coverage, it will seem impossible for them to engage in the other activities that often protect people from the full impact of trauma, including:
returning to the normal routines and rhythms of life
seeking support and talking about the strong emotions connected to the trauma
and starting to think about rebuilding their lives.
Community effects
Beyond the immediate family and friends of those missing, the disappearance of flight MH370 affects us all in some way.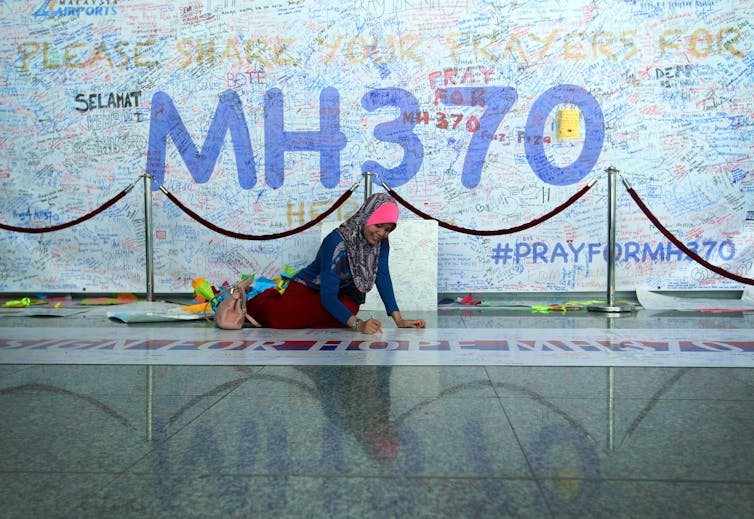 It has been well documented that watching, or being engaged with, a significant amount of media coverage of traumatic events can bring about distress and anxiety in those who are not otherwise connected to the event.
This can be particularly true for people who have experienced other traumatic events themselves, those with mental health difficulties and in children and young people.
Repeated exposure to the traumatic event, as well as exposure to the traumatic reactions of those directly affected, can trigger an overwhelming feeling that the world is not a safe place, one that we may have little control over. This can bring about intense feelings of anxiety that may penetrate our day to day life at home and at work.
For people who have lost someone close to them, the public exposure of grief around this issue may trigger a resurfacing of their own feelings of grief and loss.
For those already vulnerable to feelings of anxiety, there is an increased chance that they will start to sense danger in their own environment. It is essential that these people turn to friends, families and other supports to seek help.
Even for the many of us who are not affected by this event, it is likely to have allowed a niggling doubt in the back of our minds about the safety of the next flight we board.